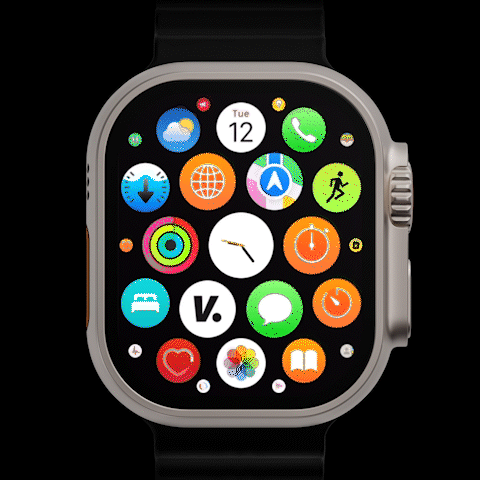 The V.O2 Watch companion app is currently designed to sync runs-only from the V.O2 app for real-time guidance on your watch. Athletes also have the option to auto-sync their workout results to Strava (Go to your account page at vdoto2.com. Check the box and re-authenticate your Strava account if you're already connected).
To set up the V.O2 Apple Watch app make sure you have the latest version of the V.O2 mobile app and go to More, Connect Apps, then Connect with Apple and accept all of their permissions to start syncing.
Starting Your Run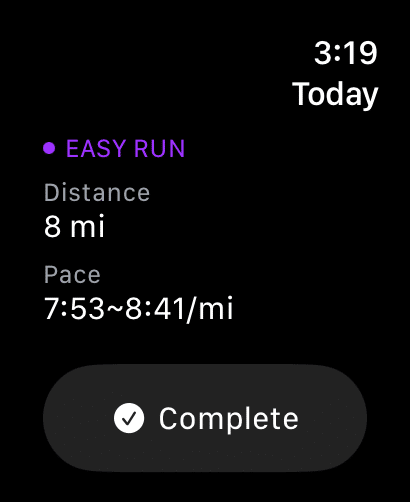 Easy runs and Quality Sessions will display the planned workout and after you start the run you'll see a visual pacing guide to help you stay on target. 🎯 Any races scheduled on your V.O2 calendar will sync too so you can record and sync the results back.
After you complete your run you'll need to open the V.O2 mobile app to review all of your data/splits.
Import Activities From Apple Health
At this time the V.O2 Watch app does not sync or record cross training activities. All cross training activities recorded with your Apple Watch (using a different app) will import to your V.O2 calendar after you connect your Apple account. Make sure to open the V.O2 mobile app, click More then Connect Apps. Then click the Apple Health button and accept their permissions.
In the near future, we'll be expanding our integration with Apple so you can sync activities to and from the Apple Workouts app which will support syncing common cross training activities for runners like cycling and swimming.
If you have any questions please email us at info@vdoto2.com.