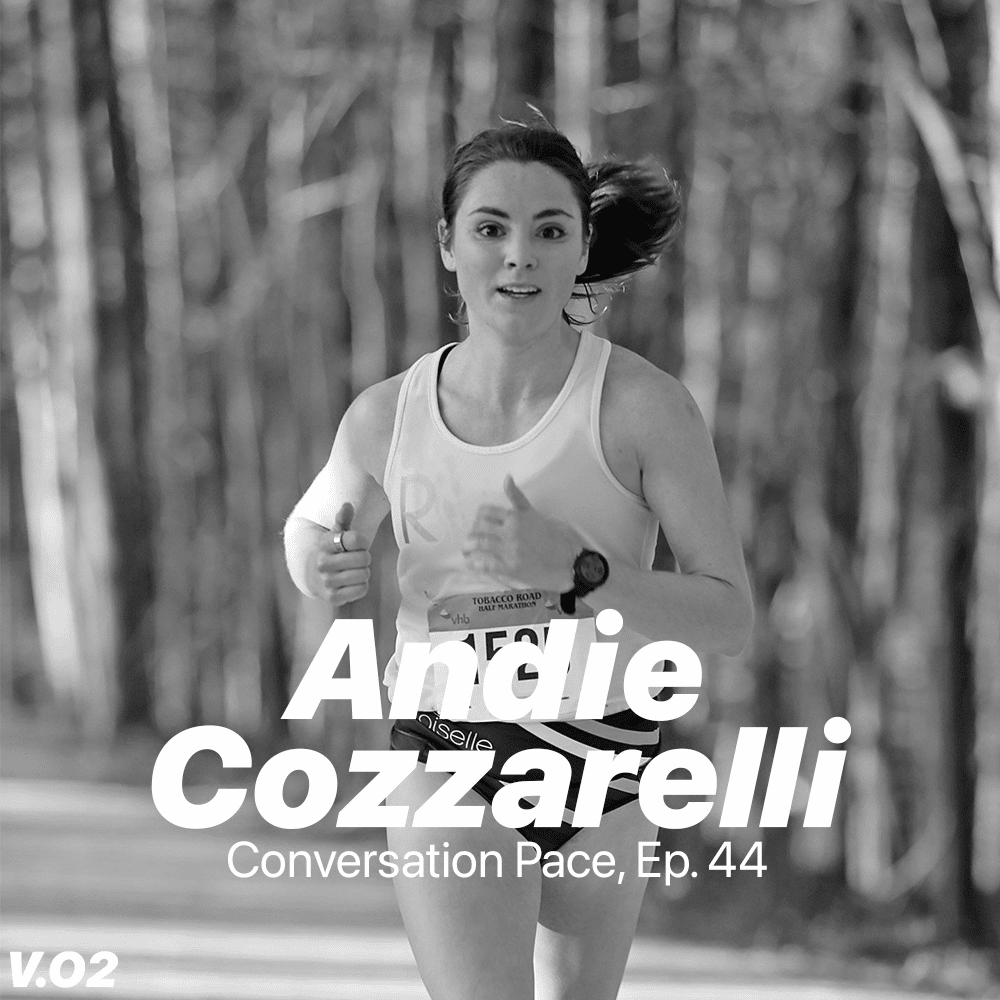 Andie Cozzarelli has one of the highest VDOT scores on V.O2 for a female athlete. She represents Oiselle, UCAN, Athletes For Yoga, AltRed, and InsideTracker. Andie was a 2x All-American in the 10k at NC State and she qualified for the Olympic Trials in 2016 in the Marathon.
In this episode we discuss:  
Living and training in Raleigh, NC.
Her athletic story
Troubleshooting and working through recent health issues
Athletes for Yoga
Coaching and training towards a 2:37 marathon.
Connect with Andie on her coaching profile page. Listen to other episodes of Conversation Pace on Spotify or Apple Podcasts.