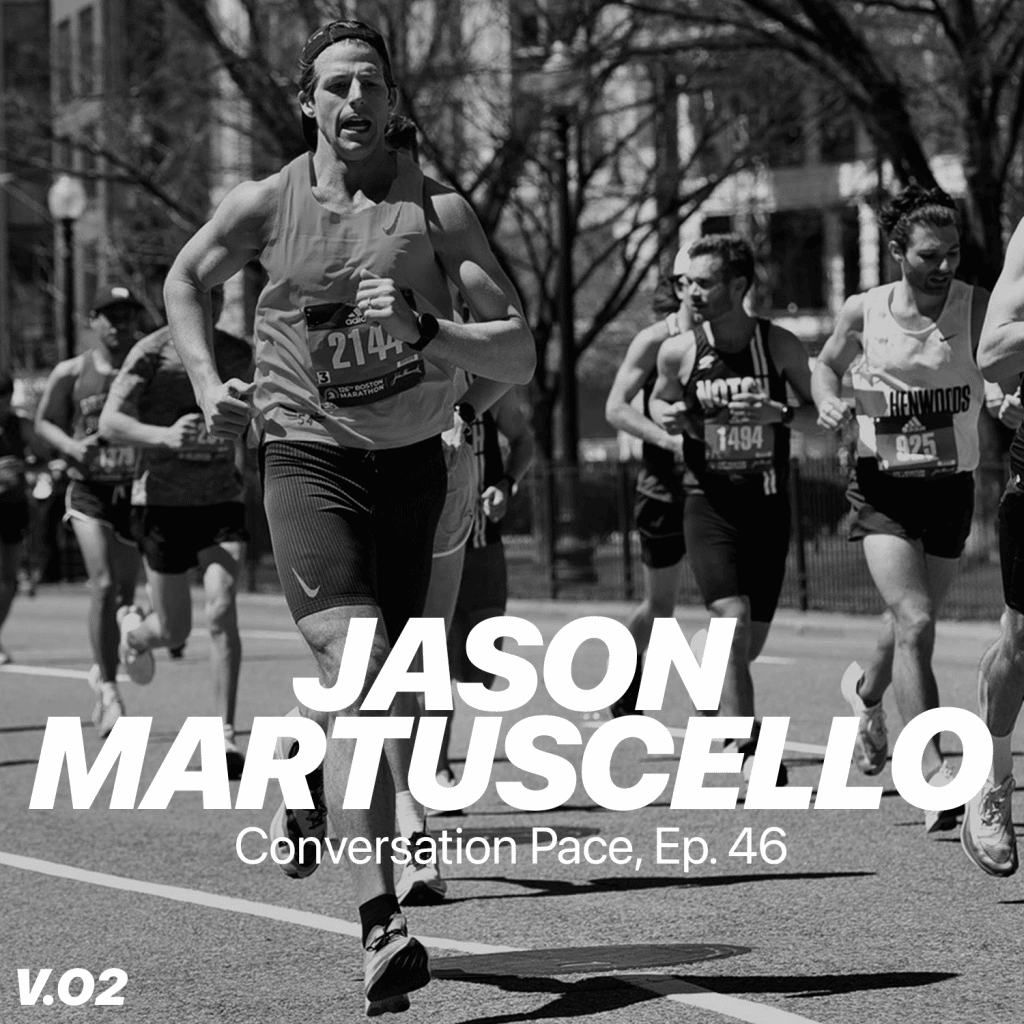 Jason Martuscello is a researcher at BEESY Strategy, a behavioral science agency, conducting consumer and market research. After transforming his life by losing over 100 lbs. he became relentlessly determined to deeply understand the universal ingredients of behavior change. His weight loss has created a burning curiosity and passion to understand how we change and sustain behavior.

In just four years Jason got into running and completing marathons. He has since completed three majors (NYC, Berlin and Boston) with a PR of 2:46. He currently works coach Dylan Belles on V.O2.
Good tidbits from our conversation:
Set very specific goals
Analyze performances closely but don't get too deep into the weeds
Trust your coach and the process
Listen to other episodes of Conversation Pace on Spotify or Apple Podcasts.