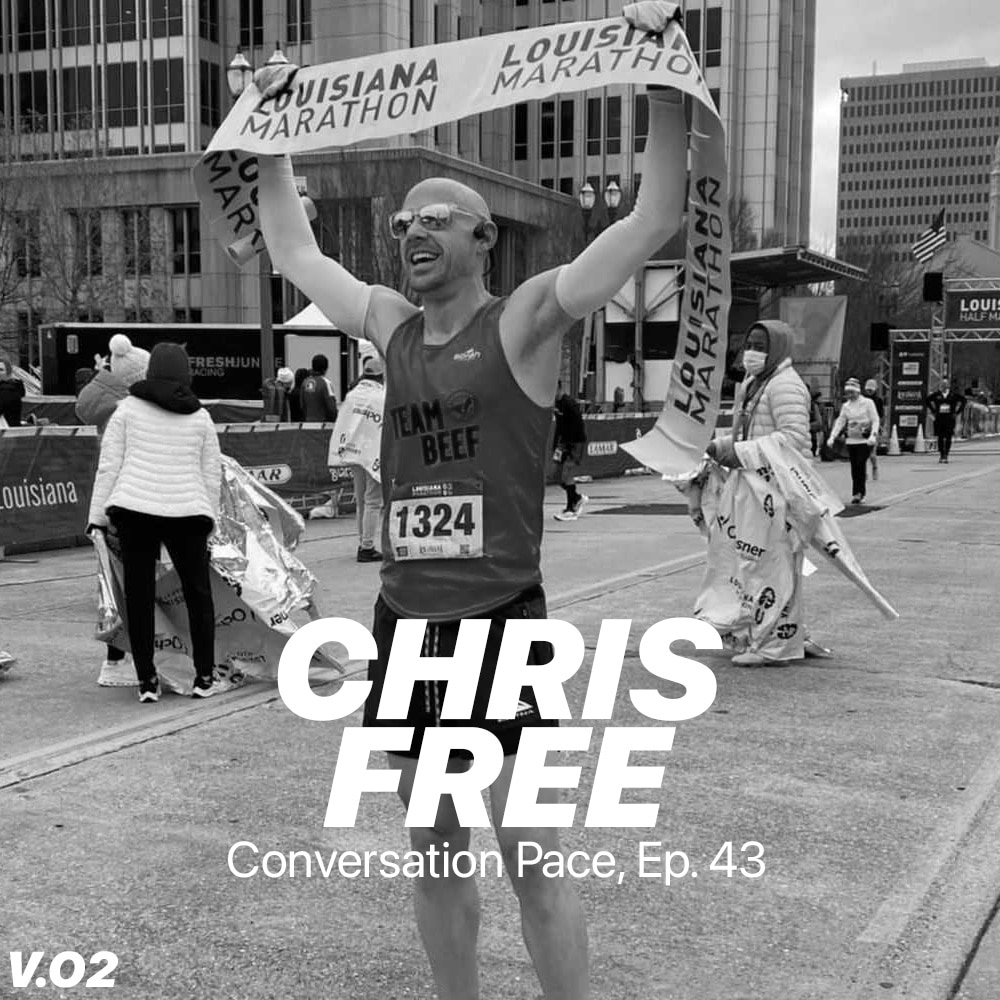 Chris Free is an athlete based out of Virginia Beach. He recently set a new PB winning the Louisiana Marathon on a negative split (2:38:56). Chris currently works with coach Dylan Belles on V.O2. In the past 10 years he's dropped almost 80 minutes off of his marathon time.
In this episode we discuss:
How Chris got into running
What his training looks like, including his strength training routine
His epic and unexpected win at the Louisiana Marathon
Shooting for Berlin while raising money for World Vision
Connect with Chris on Instagram @_cmfree.
Listen to other episodes of Conversation Pace on Spotify or Apple Podcasts.