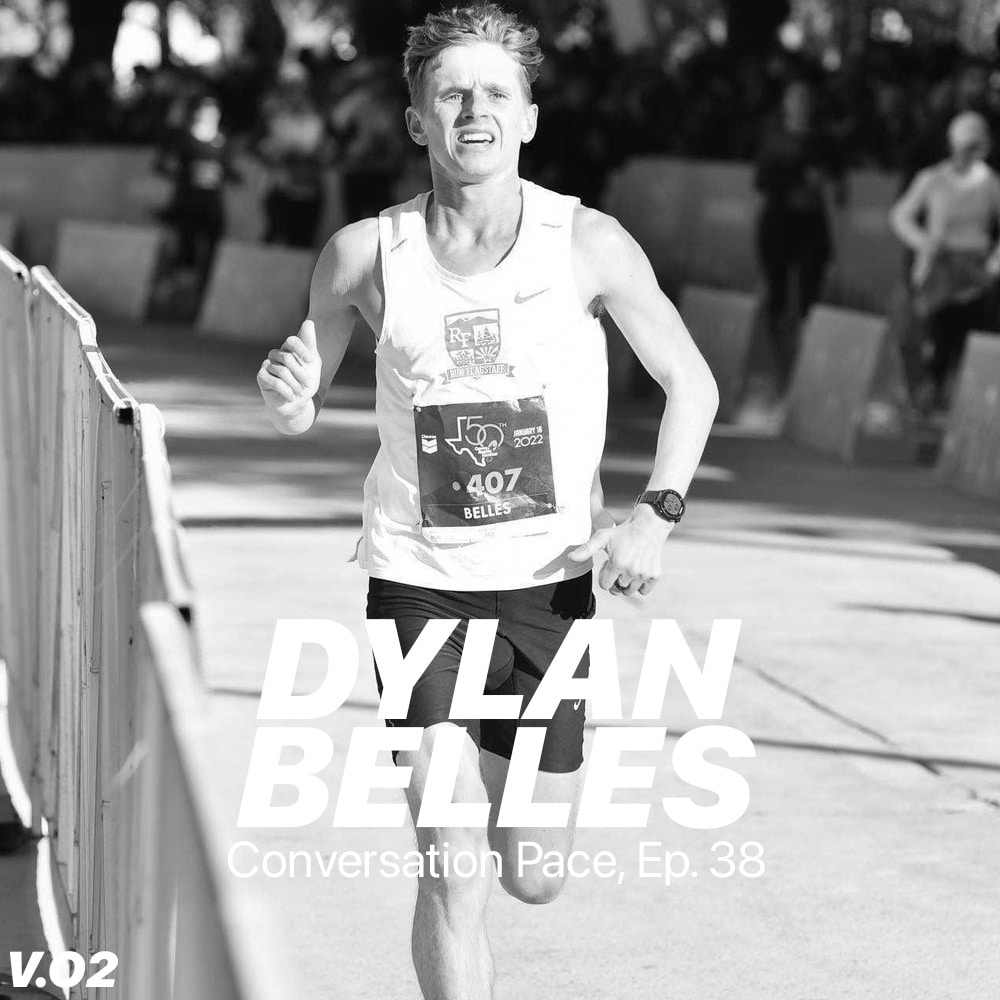 Dylan Belles is a distance runner and coach based in Flagstaff, AZ. He's currently one of the highest volume runners on V.O2 and also one of the most highly rates coaches on the platform. At the 2022 Houston Marathon he qualified for his second Olympic Trials with his 2:17:26 (6th American, 73.4 VDOT). 
[Please note:  Due to technical difficulties volume is low on our host's audio (back-up file)].
In this episode:  
Training leading up to Houston
Living/training in Flagstaff, AZ
How he got into running/coaching
Goals for 2022 and beyond and how he plans to approach them
Connect with Dylan @runlikedylan on Instagram and learn more about his coaching services here.