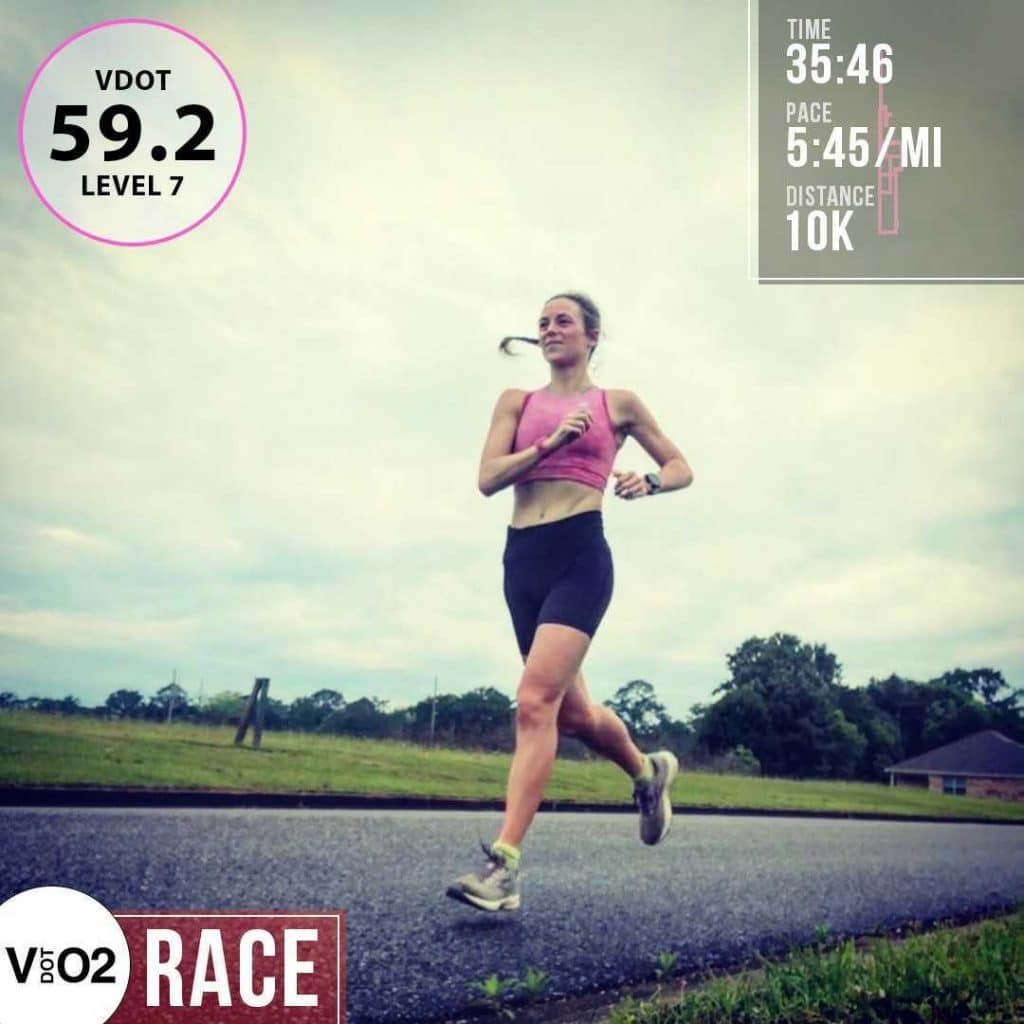 Sam Yeager was the overall female winner of the first ever VDOT Challenge. Her 35:46 scored a 59.2 VDOT and was technically the fastest she's ever run for 10k.
VDOT: What were you training for before shutdowns took place?
Sam: My key race for the spring was going to be the Azalea Trail 10k in Mobile, AL, which was scheduled for March 28th. I was also hoping to hop into a track race or two somehow as well, but the actual details of what that was going to look like hadn't been finalized when races started getting cancelled.
VDOT: Where did you run the 10k and what was your approach/goal going into it?

Sam: For the 10k challenge, I ran two loops of a certified local 5k course and I approached it similarly to how I would any other race. I had my typical pre-race meal the night before (pizza!) and also stayed very close to my race morning routine as well. The convenience of being able to execute the actual race day logistics on your own terms is really quite nice.
VDOT: Any tips/advice on how to approach virtual racing in general?

Sam: My advice would be to embrace the challenge as an opportunity to truly test yourself and to give YOUR best that day, without any external pressure or competition. I found that I was able to race smarter (read: not take off from the gun at a pace that is ridiculous just because everyone else is doing it) and stay more engaged mentally without the distraction of other competitors or spectators.
In that sense, I think virtual races present a really good opportunity for runners who are internally motivated and who are willing to dig deep and persevere when things get uncomfortable!
Follow Sam on Instagram @sam.yeager.runs.