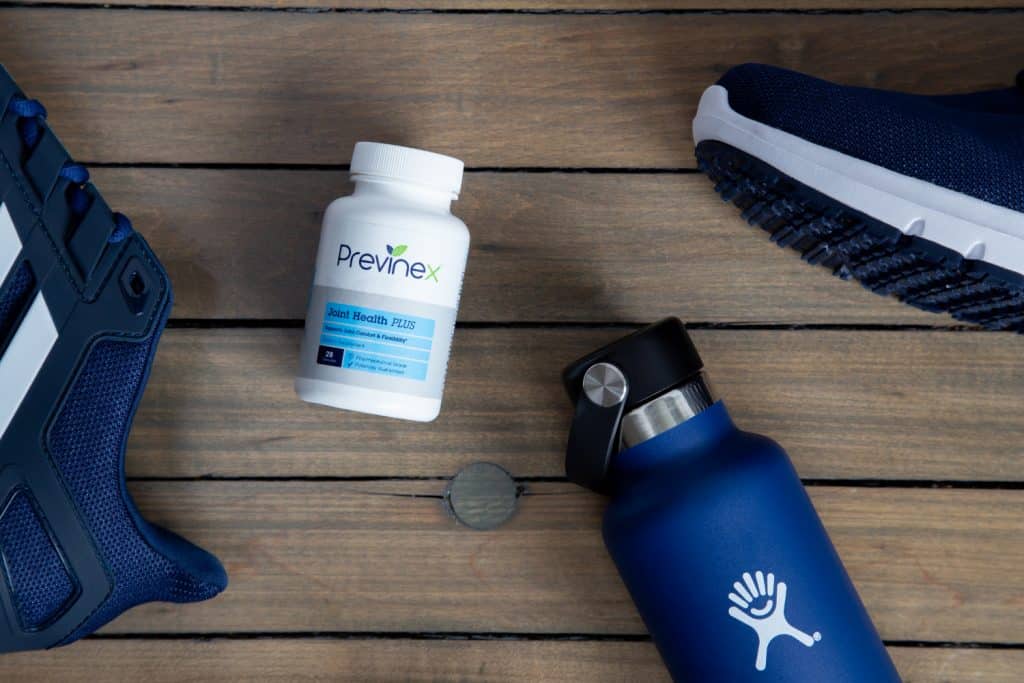 Our next VDOT Challenge is sponsored by Previnex. Join in on the Thanksgiving weekend virtual racing (Nov 27-29) to win a bottle of their well reviewed Joint Health PLUS.
About Our Sponsor
Previnex makes premium, clinically effective nutritional supplements that promote longevity, performance, and everyday health. Through its Get Health, Give Health® Program, Previnex donates a bottle of its premium children's chewable multivitamin, Super Vites, to malnourished children around the world with every customer order.
Prize Offering
Joint Health PLUS by Previnex is the premier joint health supplement for runners and everyday athletes. The main active ingredient is clinically proven to reduce pain, reduce joint stiffness, and improve joint flexibility in 7-10 days, and are clinically proven to protect joint cartilage from breakdown during exercise.
Overall and age group winners will each get a free bottle of Joint Health PLUS (available to anyone in the U.S., shipping may apply to international athletes). All participants will receive a 15% discount code on any purchase at previnex.com.
Testimonials
"I have been using Previnex Joint Health PLUS for four months now and have seen a great difference in the way I feel day to day. My body feels more flexible and strong since starting Joint Health PLUS and I'm 100% committed to it! – Lindsey Hein

"As a long distance runner who regularly puts in 100 miles per week, I pound my body day in and day out. Previnex supplements have been a critical part of my training and recovery program, and I couldn't recommend their products more highly." – Esther Atkins

"Last year I was consistently dealing with ankle and knee injuries. Then I started taking Joint Health PLUS. Since then, I am happy to report that I am injury free, running consistently again, and I couldn't be happier! I highly recommend Joint Health PLUS to all runners!" – Matt Chittim

Take The VDOT Challenge
To opt in to virtual racing and participate in VDOT Challenge 18 click here. If you're already opted in make sure to save a Race activity on your calendar race weekend, sync GPS and save your official time. And always follow our virtual racing Rules and Guidelines.