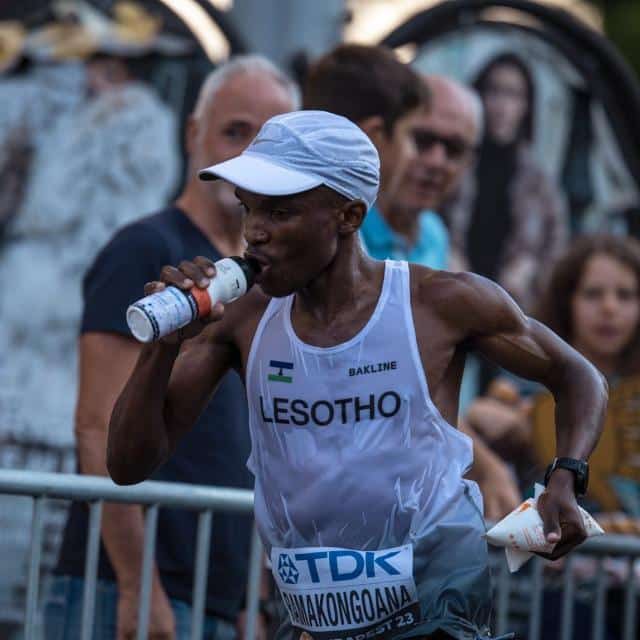 This past summer we wrote about Tebello's backstory and becoming the highest VDOT performer on our app leading up to the World Championships.
His incredible journey continued with a fourth place finish in Budapest, which qualified him for the Paris Olympics. Despite very challenging conditions Tebello set a new PR of 2:09:57, also the fastest marathon performance to date by an athlete coached on V.O2.
Tebello's coach James McKirdy after the race:
He doesn't doesn't have the luxuries we have here in the USA, but he has something we all need: Belief and hope.

On paper, Tebello didn't belong in the top 5 or even the top 10 at the World Championships. His marathon personal best was over 6 minutes slower than those men – over 1.25 miles away! They'd surely run their race, and he'd be (on paper) running far behind.

He'd be racing against the defending champion, Tola from Ethiopia, the Kenyan squad is always in top form, Ugandan athletes who've run 2:05 and better… but Tebello was singular in his focus – follow the plan.

We adjusted based on V.O2 to the conditions. We focused on simple tasks and hitting early splits. We had faith in each other.