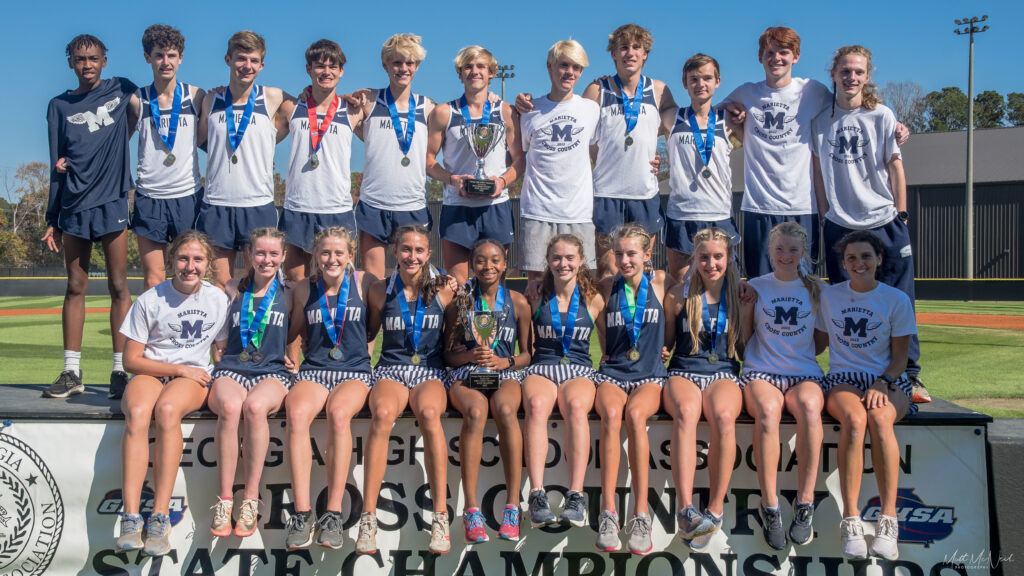 High school and college teams from all over the U.S. use VDOT Coach to manage their athletes' training. When teams ensure their athletes are training at the right paces they have broad-based success. The Marietta High School Cross Country program is a great example of what can happen when adopting VDOT training methods.
Since joining V.O2 their girls cross country team has won five out of the last six state titles. This past year both the boys and girls team took home the 7A titles.
VDOT Coach Testimonial
"I have been using V.O2 since 2017. With its use, our teams have had some of our most successful seasons. The features of V.O2 are exactly what I need as a coach. The ability to create group training plans and then individually personalized within each training group is my favorite feature of the many it has. The fact V.O2 is in a constant state of improvement can't be overstated. I highly recommend V.O2 to any coach training multiple athletes."

Jack Coleman
Marietta High School Cross Country
2014, 2015, 2020, 2022 Georgia Boys 7A State Champions
2017, 2018, 2020, 2021, 2022 Georgia Girls 7A State Champions
Favorite Feature
Marietta High School Cross Country athletes love the connected apps feature so they can see all their GPS data import to their calendar post-workout. Many have a Garmin watch so connection is seamless.  Some use Strava if they have an Apple Watch.   
Staple Workout
6-8 x 425 Meter Hill repeats with slow jog recovery back to the bottom. 85-90% effort on the hill.  Hill repeats are a form of Repetition training (Reps with added resistance), a popular training type on V.O2 used to improve a runner's speed and economy. Learn more about Repetition training here.