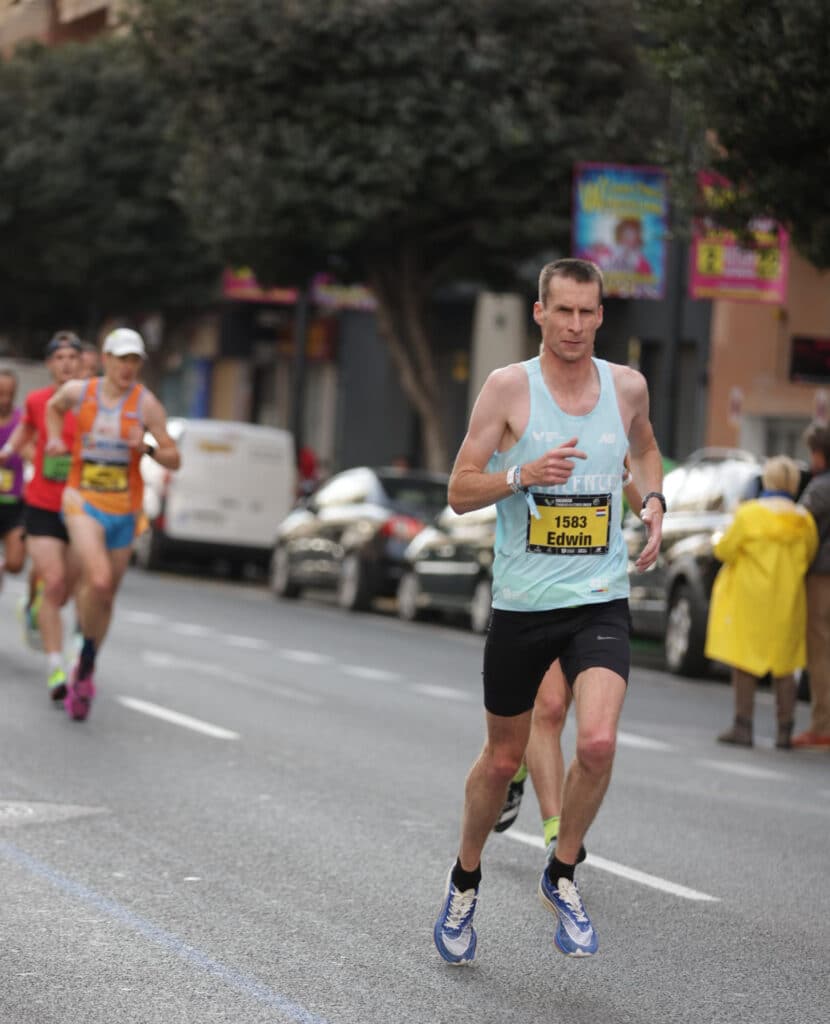 Edwin de Neijs lives and trains in the Netherlands. He spent some time in Kenya to train recently. He's a professional musician in the Air Force and has also competed in the Military World Championships and World Games in the marathon and cross country.
How was your training leading up to the race?
I had no injuries or pains, but did have stomach issues related to food poisoning. I ran a fair bit of volume peaking 4 weeks at about 100 miles.
Did the V.O2 app provide benefit to your training and racing?
Oh yes, for many years for the right training intensities and to hit times in races. I also used the calendar for workouts to sync to my watch.
Talk to us about a recent race or your progress in general! How did it go? What were your goals going into it and did you meet them?
Valencia is known for the fast flat course and often in good conditions. There was almost no wind and perfect temperatures. It was a bit to crowded at the start and took a little while to settle. I wanted to start a little more aggressively, but that was too difficult. I settled in and did all the fueling right. Managed to run at a very even pace at the and, and improve my pb again at age 50 (2:33:42, full result).
Is there anything you learned from your recent training or race that can help you improve in the future?
It's a whole learning experience each time. I learned some things about shoes, they were loosening up in the final miles and this affected my form. I tightened them a little, but i think i would have run more aggressively to the finish if I tied them better. More things went good than wrong, so i'll remember those for the next one.
Who is your coach and what have you learned working with them?
I have two coaches and they guide me for a certain period of the year. Bart Raes is a coach who lives and works in Belgium and Hugo van de Broek is Dutch like me but lives and works in Kenya. I learn almost each day from them. When someone else looks at your training and gets to know you over the years that is very helpful in lots of ways.