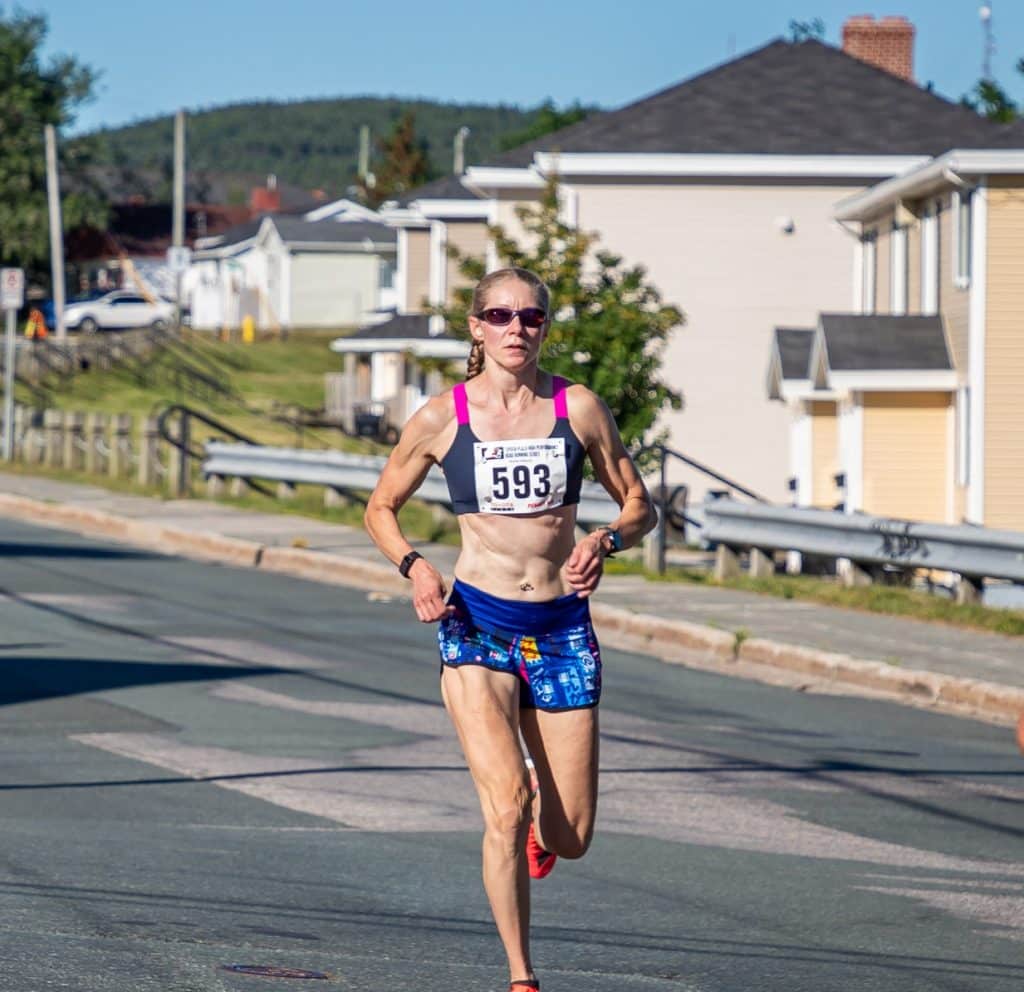 Allyson Stuckless is 44 years old and based out of St. John's, Newfoundland, Canada. She successfully raced the the Crown & Anchor Mews Memorial 8k on July 11, 2022.
How was your training leading up to the race?
Leading up to the race my training went well despite dealing with patellar tendonitis starting in March of this year. I was unable to run for a full month (mid-March until mid-April) and then I had to be carefully increase my mileage. I was only running an average of 40-45km per week before this race and that consisted of two workouts and one longer run.
Did the V.O2 app provide benefit to your training and racing? If so, how?
Throughout my training, I followed the workouts on the V.O2 app and was usually able to hit the paces it prescribed for me. Outside of the obvious physical benefits of the workout training, I found the mental benefits the most important. It was a huge boost to my confidence being able to hit those paces, despite my limited ability to train due to the injury.
Talk to us about the race! How did it go? What were your goals going into it and did you meet them?
The 8k race was awesome! My goal was 31:59 and I ran it in 31:39. The V.O2 app projected my time to be 31:34 and I thought that was outrageous, but I was only 5 seconds off. I placed 2nd in my age group and I was the 6th female to cross the finish line.
Is there anything you learned from your recent training or race that can help you improve in the future?
I learned to believe in myself and trust the process! I started running four years ago at age 40 after being a gym addict for 20 years. (I'm still a gym addict and now I'm addicted to running as well!) I learned that mindset and consistency are the keys to success.
We all have setbacks, but we must stay focused in order to achieve our goals. During that month I was unable to run at all, I hammered my V.O2 workouts on the elliptical and was determined that I would come back stronger after this injury. And so far, I am!!
What is your handle on Instagram?