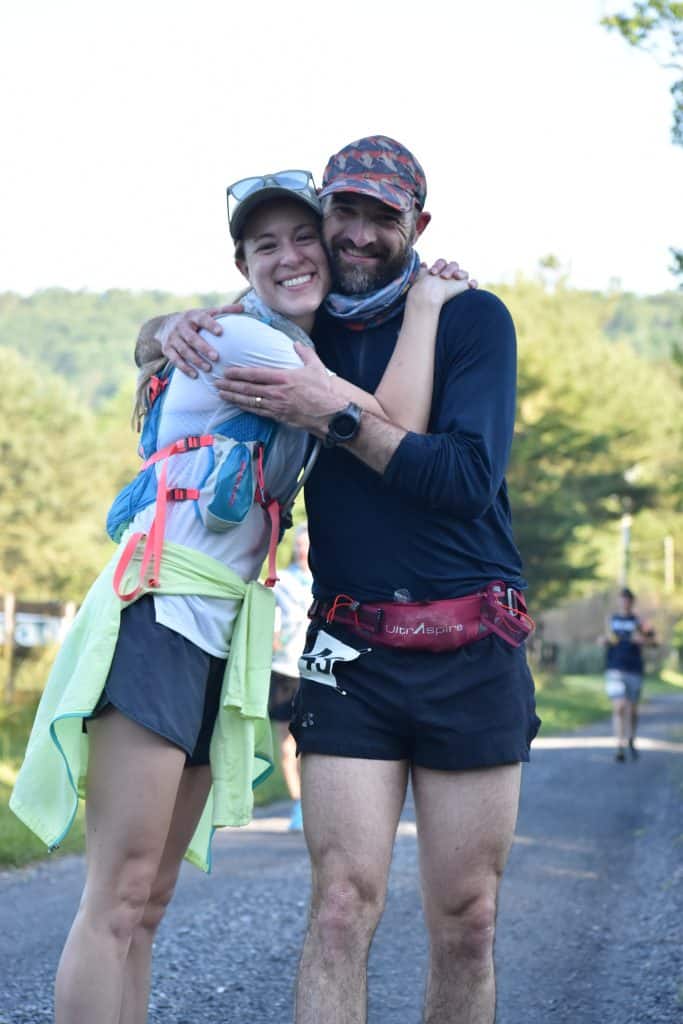 Background Info (Name, where you live and train, why you chose your most recent race)
A year ago my wife @emilyluhrs and I drove from our home in Chicago, IL out to Woodstock, VA to crew our friend @runosorun at the Old Dominion 100 Cross Country Run. We knew from the pre-race meeting we were coming back for this year's edition.
The Old Dominion is an historic race that started as a horse event in the 1970s. Pat Botts and other race organization founders added runners to the course in 1979 with inspiration from the Western States Endurance Run in Auburn, CA. The stakes are high at OD. The abbreviation stands for both the remarkable land in that part of Virginia as well as the time limit for this incredible footrace: One Day. Athletes have 28 hours to complete the course, which traverses the peaks and valleys of the Blue Ridge and Massanutten Ranges and includes 14,000 feet of climbing throughout the 100 miles of road and trail.
How was your training leading up to the race?
One of the keys to success at an ultra distance is consistent and injury free training and ours went quite well. We began our block of training this last November, prepping with an 8k Turkey Trot, a Marathon in Florida in February, and the Potawatomi 50 mile trail run in April. We averaged in the 40-50 mile per week range with a peak of 67 miles in May.
Did the V.O2 app provide benefit to your training and racing?
Emily and I both train using the V.O2 app. I'm a VDOT Certified Coach and have enjoyed adapting it's features for training ultra athletes. Even though we're racing long distances, we still use Threshold, Interval, and Repetition paces throughout our training blocks. We love the freedom of letting go of pace on Easy days couple with the accountability of VDOT's targeted paces for Quality Workouts.
Talk to us about the race! How did it go? What were your goals going into it and did you meet them?
Last year Emily and I said we would train for one year to run the course in under 24 hours in the hopes of obtaining Old Dominion's coveted silver belt buckle. Even though we were nearer to the back of the pack than the front at the midway point on the race, we kept believing. I encouraged my belief by yelling at the wonderful aid station volunteers we met every 4-5 miles, "Don't count us out!" At each stop they answered back, "You can do it!" And at mile 93.1, with just under an hour to get from the top of Woodstock Gap down to the finish line at the Shenandoah County Fairgrounds, we ran the hardest we've ever run.
This is where VDOT's formulas are so valuable. Having spent lots of miles at Threshold and Marathon Paces over the previous weeks, months, and years, I knew we could access the speed we needed to hit our goal. 100 miles. One Day. We did it. We did it together, which is its own special treasure that I can't believe. 23:53:10.
Is there anything you learned from your recent training or race that can help you improve in the future?
We use races as training runs when prepping for ultra distance. It's easy to think that you won't need adequate recovery from a race when your mindset is on training. However, recovery from a race effort should always be top of mind regardless of how hard you run it.
What is your handle on Instagram?