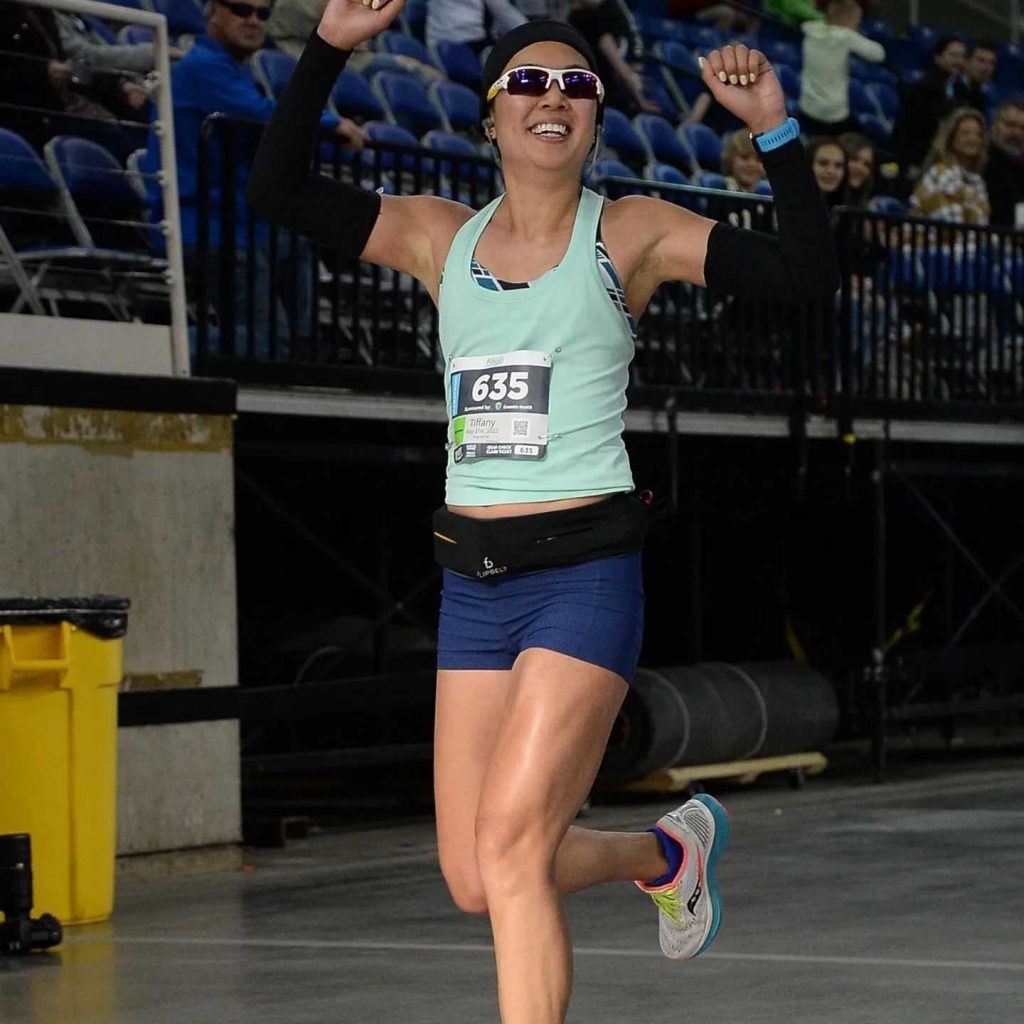 Tiffany Ma lives and trains in Washington, DC. She recently ran the Fargo Marathon in North Dakota on May 21.
How was your training leading up to the race?
My plan had me building a base in January and February, then I started ramping up mileage in March, peaking in the low 40s. I run 4x per week, 1 cross training, and multiple strength sessions throughout the week. Overall, I felt strong and hit my speed workouts.
Did the V.O2 app provide benefit to your training and racing? If so, how?
VDOT was central to my training! It is a user-friendly platform for my coach to set my workouts. It syncs with Garmin with ease, and allows me to upload my workouts and communicate with my coach. The VDOT score and pace calculator helped guide my workouts and pace goals.
Talk to us about the race! How did it go? What were your goals going into it and did you meet them?
Going into the Fargo Marathon, my A goal was sub-3:50. My coach thought I could reach sub-3:45 if everything came together (my VDOT Equivalent was a 3:42). I had a strong race in the cool weather on the flat and fast course. I finished in 3:44:02, an almost 20-minute PR with negative splits (1:55:01 for the first half and 1:49:01 for the second half).
Is there anything you learned from your recent training or race that can help you improve in the future?
Running my Easy runs easy, not to stress about total mileage (since I'm a low mileage runner), and continue to work on my form.
Who is your coach and what have you learned working with them?
Tammy Whyte (TW Training and Wellness).
What is your handle on Instagram?