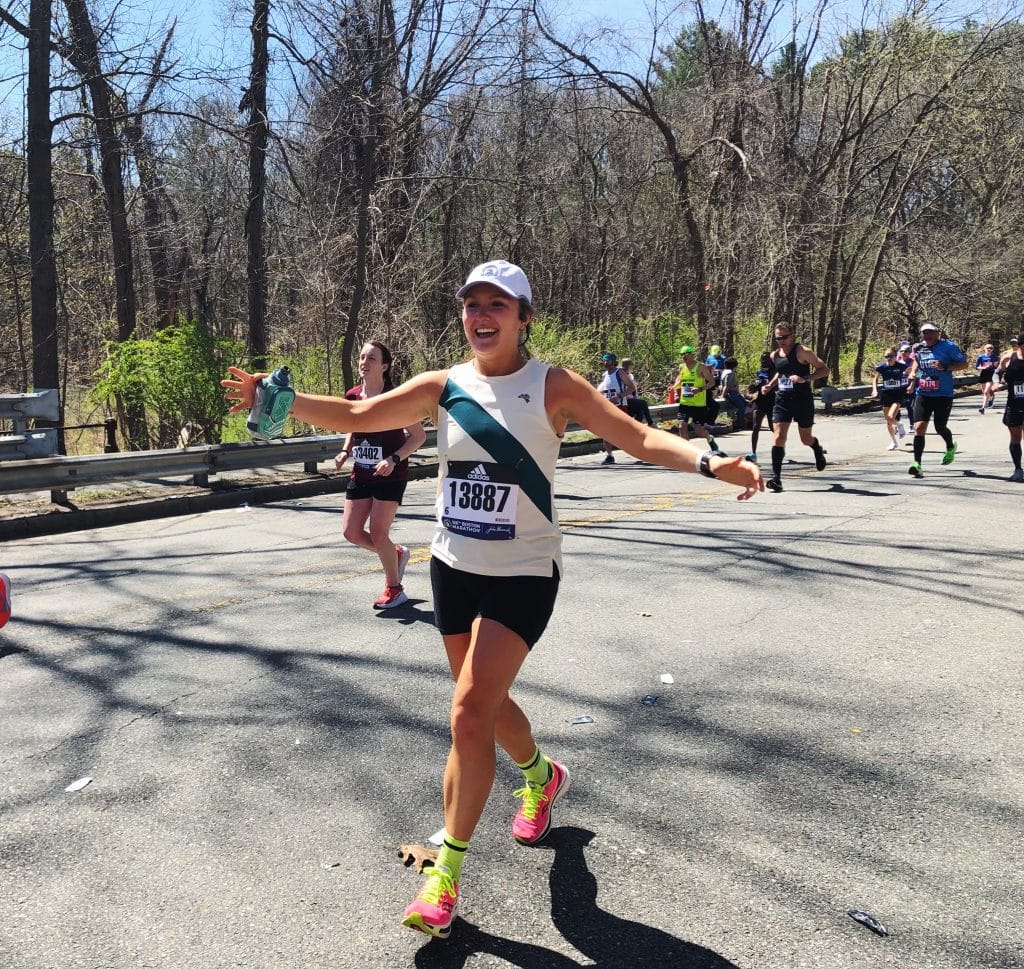 Nora Gozzo lives and trains in the greater Boston area. She chose to run the 2022 Boston Marathon after DNF'ing Boston in October. She was heartbroken not to finish her first Boston so it was an easy decision to go back to get her redemption on that course.
How was your training leading into the race?
It started out a little rocky. I pulled my hip flexor in early December, right around the time training should have been kicking off. It took longer than I wanted to feel better, but with rest, PT, and dry needling, I was able to recover and salvage the rest of the training block.
Did the V.O2 app provide benefit to your training and racing?
It did! I self-coached myself using VDOT to manage my load and make sure I wasn't overdoing it as I came back from my injury. Early on, I realized I couldn't handle intense speed workouts on top of increasing mileage with my hip, so I prioritized mileage and eased into marathon-paced workouts.
The prescribed paces on VDOT also ensured I wasn't overdoing it as I came back from my injury. Using the VDOT calendar made it easy for me to map out my long runs and weekly mileage and put me in a good spot for getting to the starting line feeling healthy and prepared.
Talk to us about the race! How did it go? What were your goals going into it and did you meet them?
It was amazing! My goal going into the race was to take the opposite approach of what I did in October 2021 when I DNF'ed. I wanted to start conservatively, gradually pick it up in the second half and negative split the course if I was feeling good. I also wanted to prioritize enjoying the experience of Boston rather than gunning for a PR.
I was so happy I was able to execute on race day. I felt super strong through the hills and was able to increase my pace dramatically over the final 5 miles. Crossing the finish line on Boylston Street was so sweet, especially because of how long a journey it was to get there.
Did anything unexpected happen during your training or race?
I was surprised by how much joy I got out of participating in the race and just feeling like a part of the running community. I used to think marathons could only be fun if they came with a PR. Now, I've realized it's possible to have fun and feel like you nailed a race, even if it wasn't your fastest time.
Who is your coach and what have you learned working with them?
I coached myself for this event with some guidance from my fabulous PT, Chris Herbs (@striverunning on Instagram).
What is your handle on Instagram?