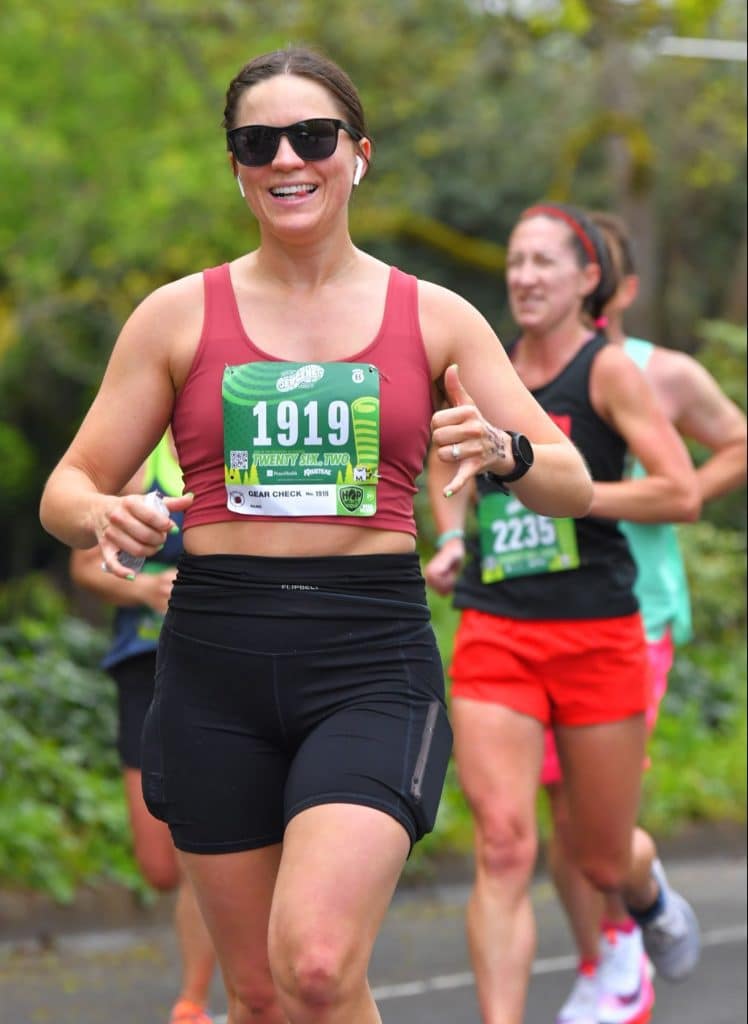 Jackie Bower lives and trains in Scottsdale, AZ! She chose the Eugene Marathon because it would allow her to see a new place & run a course that was "mostly flat" to chase down her BQ.
How was your training leading up to the race?
My training was great! This was my 2nd marathon & my first time using a coach. My coach gave me some really tough workouts through V.O2 that both challenged and motivated me. Each week, I was more and more proud of my ability to tackle the next hard workout! By a month out, I knew I was ready.
Did the V.O2 app provide benefit to your training and racing? If so, how?
Yes! I did a benchmark race before and in the middle of training. It allowed my coach to adjust my paces for workouts & give me a good goal to work for!
Talk to us about the race! How did it go? What were your goals going into it and did you meet them?
The race was amazing. My goal was 3:23, my coach said 3:15-3:23 because 3:23 was "too conservative." I ended up running a 3:17 marathon and crushed my BQ time of 3:30. I had a workout in a 20mi long run that was 10 straight miles at MP. Once I hit "go time" in my race, I told myself that I did those 10miles on tired training legs… and that I can do at least 15 at that pace on tapered & carb-loaded legs. It helped!
Is there anything you learned from your recent training or race that can help you improve in the future?
Keep taking easy days easy! And don't be overaggressive about the paces "just to see if you can".
Who is your coach and what have you learned working with them?
Erica Kirkwood. I learned to trust the process and believe in MYSELF.
What is your handle on Instagram?