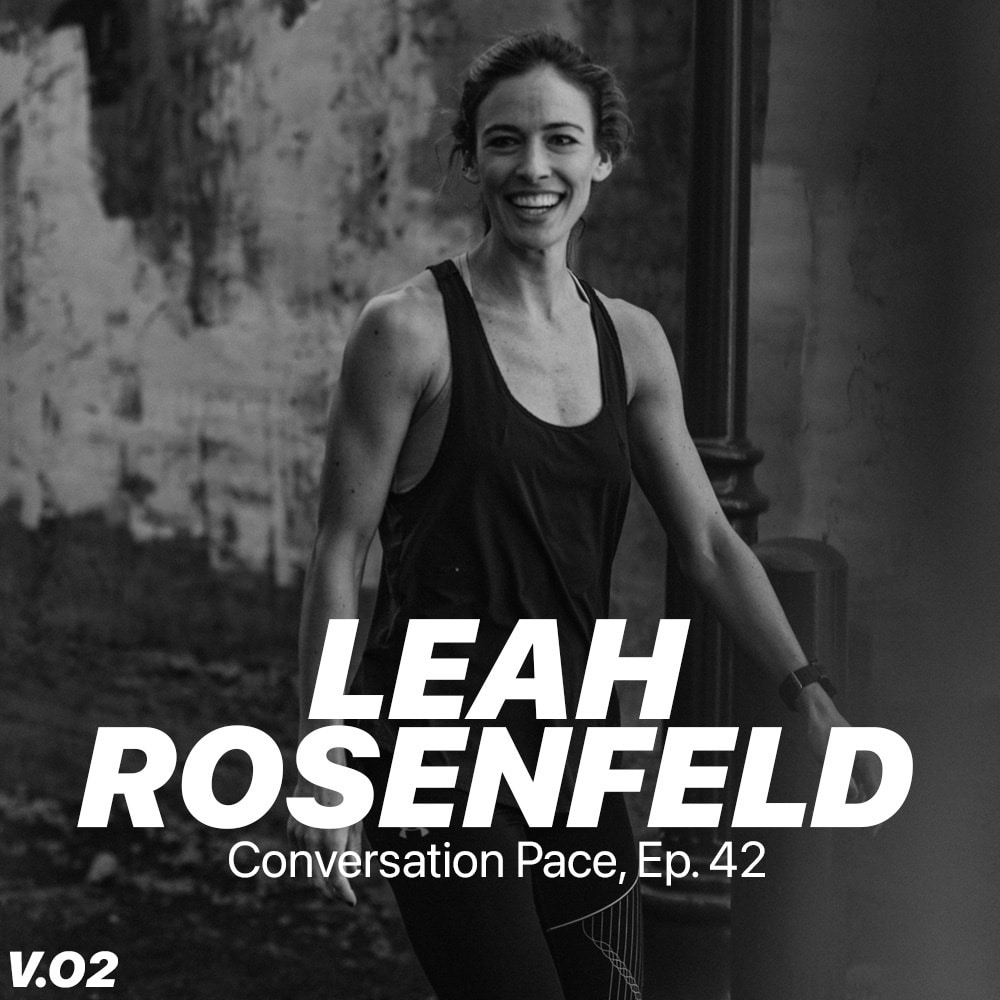 Leah Rosenfeld is an athlete and coach based out of Flagstaff, AZ. She's a former DI college coach and now coaches online on V.O2, in-person at Team Run Flagstaff and through iFIT on NordicTrack.
A longtime middle distance specialist with PRs of 4:18 for 1500m (64.6 VDOT) and 15:58 for 5k (64.7 VDOT), Leah has recently bumped up to ultra running winning her first trail races at XTERRA San Tan Trail Run, Queen Creek, AZ, the Soulstice Mountain Trail Run in Flagstaff, AZ and Imogene Pass Run in Telluride, CO.
In this episode we discuss:
Her time coaching in Costa Rica with iFit
Her transition to trail with legend Rob Krar
How she got into running
Transitioning from athlete to coach and more
Connect with Leah on her coaching profile page and on Instagram @leahdanarosenfeld.
Listen to other episodes of Conversation Pace on Spotify or Apple Podcasts.