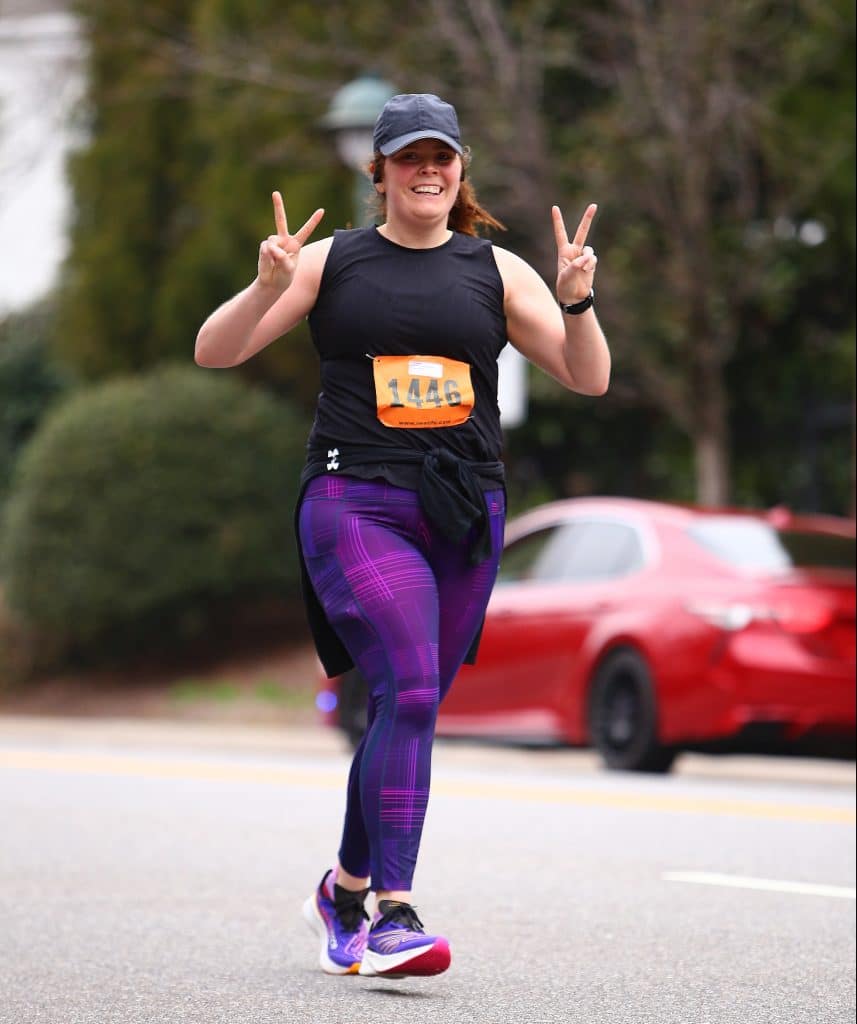 Lila Rodriguez lives and trains in Lawrenceville, GA. She's currently targeting some smaller races along the way to her ultimate goal this year, the Chicago Marathon.
How was your training leading into the race? Any memorable workouts? Long runs? Moments of existential dread about the impending challenge?
Training was great, had some tough speed work sessions (like 10 x 1 min @ Threshold) that left me a little down, but in the end I put the trust in my coach that training was going to have me ready.
Did the V.O2 app provide benefit to your training and racing? If so, how?
For sure! V.O2 was vital for my training as I could see and plan around the week ahead and that the quality sessions sync directly to my watch.
Talk to us about the race! How did it go? What were your goals going into it and did you meet them?
The race went great. My coach sent me a plan a couple days before of how my pacing plan should be. I was a bit worried as it was my first time with a pacing plan of any time but it couldn't have been more perfect!
Did anything unexpected happen during your training or race?
It was my first 10k where I didn't take a single walk break or feel dead after. I even PRd by about 3 minutes!!
Who is your coach and what have you learned working with them?
Matt McClintock is my coach and I've learned to just trust the process and put in the work and results will follow.
What is your handle on Instagram?