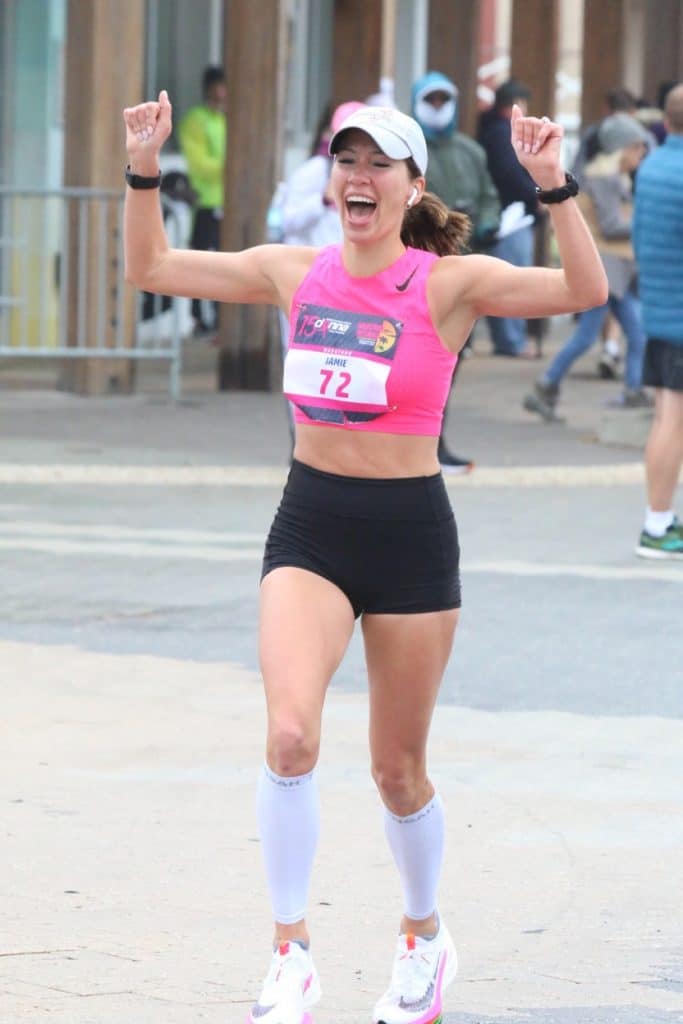 Jamie Rogers lives and trains in Palm Beach Gardens, FL. She recently ran the Donna Marathon in Jacksonville FL and placed 2nd overall running for her mother whom is now a 5 year breast cancer survivor.
How was your training leading into the race?
My toughest workout during this marathon cycle was 3x 3mi repeats. My coach calls this workout "The Beast". I always dread this workout because the paces are usually run at half marathon pace or faster with only a 5 minute jog between each set. Even though I dread this workout, it's always a good one to have under your belt before a marathon.
Did the V.O2 app provide benefit to your training and racing?
Yes! The V.O2 app provides so much ease. When my coach loads my training week it alerts me and I'm able to see all of my upcoming runs, training paces, total miles for the week and notes from my coach.
Talk to us about the race! How did it go? What were your goals going into it and did you meet them?
My goal going into this race was to run a 3:10. I did not meet my goal, but I placed 2nd overall Female and ran a 3:16 in 25-30mph headwinds. This was my first marathon back after giving birth to my daughter 10 months ago. Even though it wasn't a PR, I'm so proud of the progress I've made over the past few months. Thank you V.O2 for making training so much fun.
Did anything unexpected happen during your training or race?
I breast fed my daughter throughout this entire marathon training cycle. There were many nights where I wouldn't get any sleep, but I would still try to find time to get out the door for a run.
Who is your coach?
Tia Stone
What is your handle on Instagram?