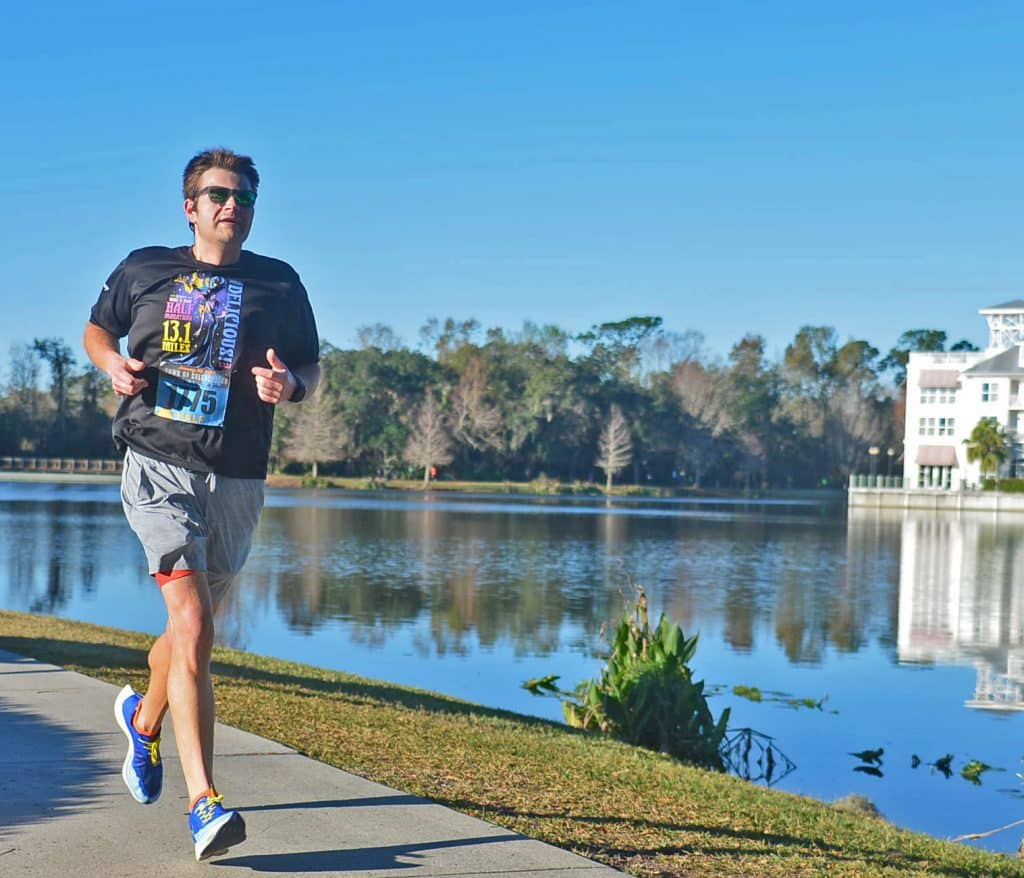 Brandon Knight lives and trains in Celebration, FL. Since working with his coach on V.O2 he has undergone a transformation.
How was your training leading into the race? 
I started training with my coach and V.O2 in November. In January of 2020 I weighed 430 pounds. Through hard work and training I ran my first marathon in January with a time of 4:07 and my last half marathon was a 1:48 which was a PR by almost 25 minutes. My coach sets me up with some intense quality sessions that I sometimes dread ahead of time but love after the fact. I am really enjoying every step of the journey!
Did the V.O2 app provide benefit to your training and racing?
Yes. It is able to track my coaches training plans and feedback and give me training paces.
Talk to us about the race! How did it go? What were your goals going into it and did you meet them?
I wanted to break 2 hours and ended up getting a 1:48 time so I was super proud of myself!
Did anything unexpected happen during your training or race?
Race morning was 32 degrees in Orlando Florida so I was not ready for that. Luckily I trained some in MD when home for Christmas so that helped!
Who is your coach?
Harvey Nelson @hobbyjoggerharv
What is your handle on Instagram?