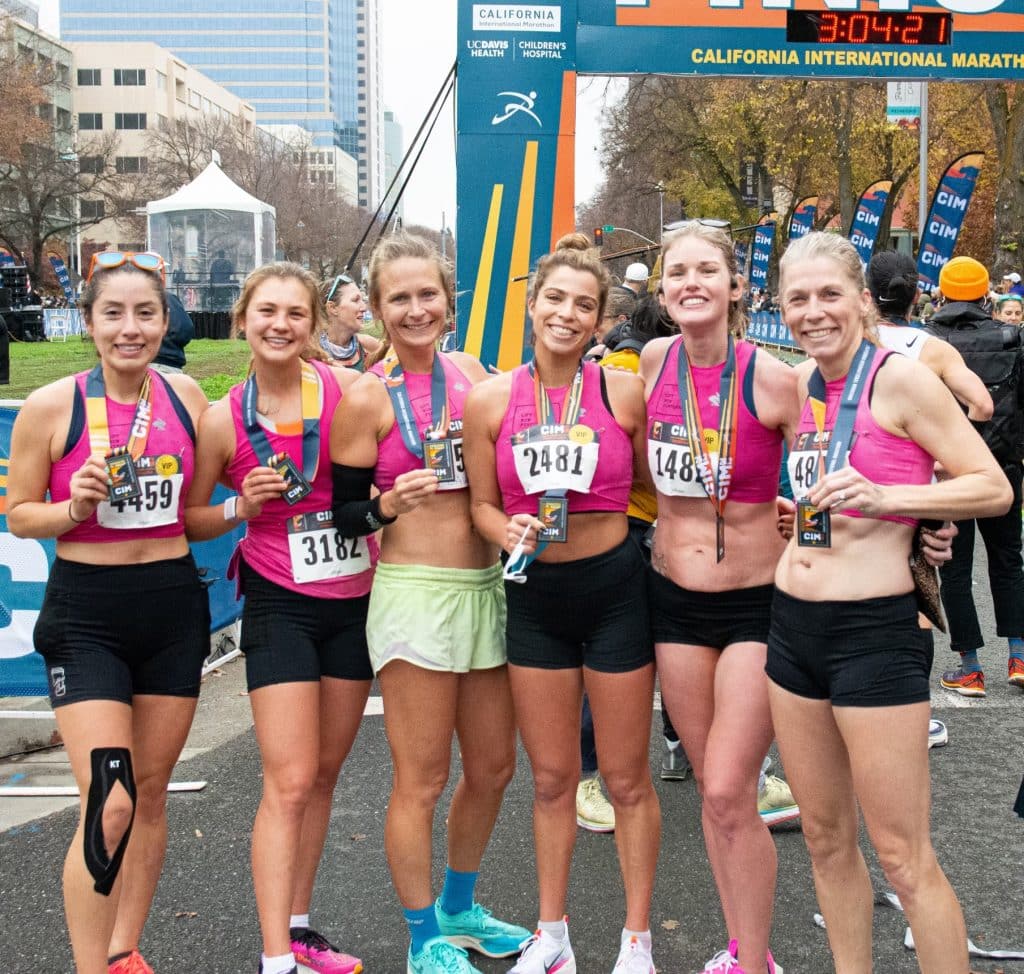 Mary Johnson was used to being on a team. Having rowed crew collegiately, she had experienced the power of collective goal setting and accountability to a sum greater than one's own. She had grown passionate about what being in that team environment can bring out of one another.

"I remember how great having a team was when you're in college," she said. "Nobody has that when you're an adult."

And so, in 2019, Johnson helped to create a training group for women who wanted to target a sub-three hour marathon. The fabled "sub-three" has long been a target for both men and women who tackle 26.2, and Johnson decided it was high time to create a sort of moonshot group specifically for women interested in pursuing the mark.
"We thought, let's get a group together to train for a sub-three marathon. What if you were able have people around you, encouraging you? When you do stuff for other people, the world is your oyster in terms of performance."

The first race where the newly-formed group would give the sub-three goal a shot was at the Indianapolis Marathon in 2019. Nine women were part of the team and the results were outstanding. They got five runners under three hours and all nine athletes snagged a personal best. Clearly, the group environment and training philosophy passed the test.

Staying aligned with her ethos of team, Mary also is the founder of Lift | Run | Perform, a coaching collective that boasts eight coaches working with over 300 athletes. She began this as more of a side hustle in 2017 after being laid off from her job, but has watched it blossom into a full-time job over the last few years.

"It was the best worst day of my life," she says about being laid off. "I was already thinking of making the exit, but they did it for me."
She relates the creation of her business to something akin to a training plan. "It's like running. You need actionable items and a plan. But if you have that plan, why not go for it?"

They went for it again in 2021, launching two more sub-three teams aiming for the California International Marathon and then the Houston Marathon (happening in January of 2022). The Houston crew is coached by LRP coaches Carly Gill Larios and Rochelle Basil. Once again both teams are eight deep and, at CIM, the team once again had five dip under the three-hour barrier. No doubt Houston in a few weeks will yield more successful results.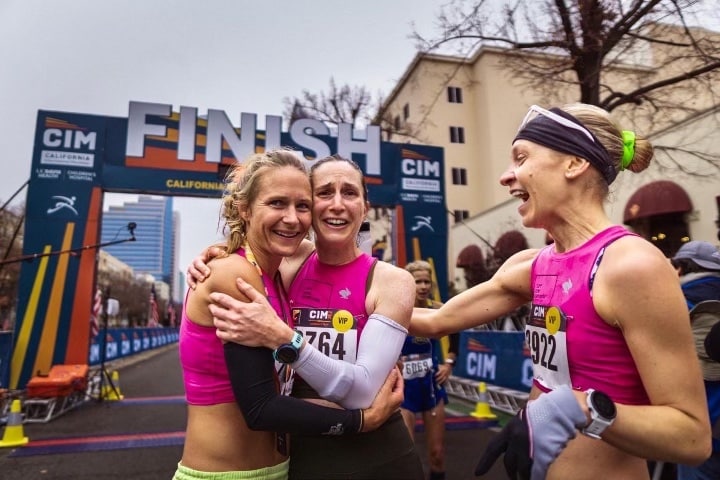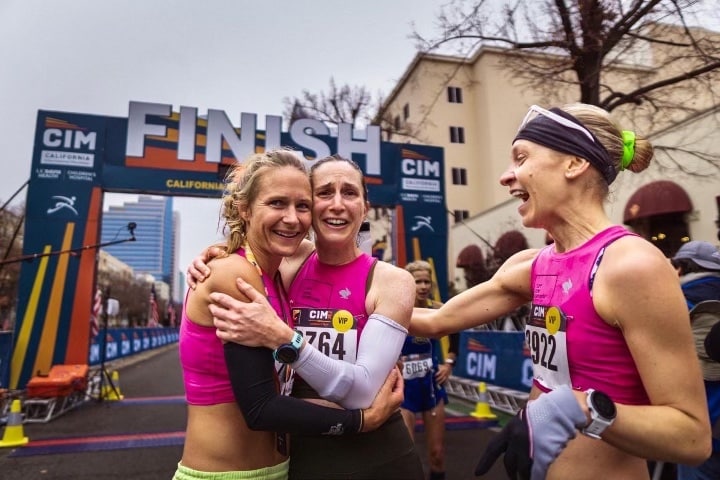 Going forward, Mary not only wants to create an even faster goal for women to collectively train for, but she plans to introduce a sub-four group.

"We don't want to be exclusive to one speed," she says.

Plans for the group also include having more of a developmental program where athletes shoot for a goal half marathon in the spring and leverage that to a full marathon in the fall.

Mary has used her innate draw towards a team environment to not only create a thriving coaching business, but also so lift up those around her through the power of running and teamwork. We're looking forward to seeing what LRP does next.