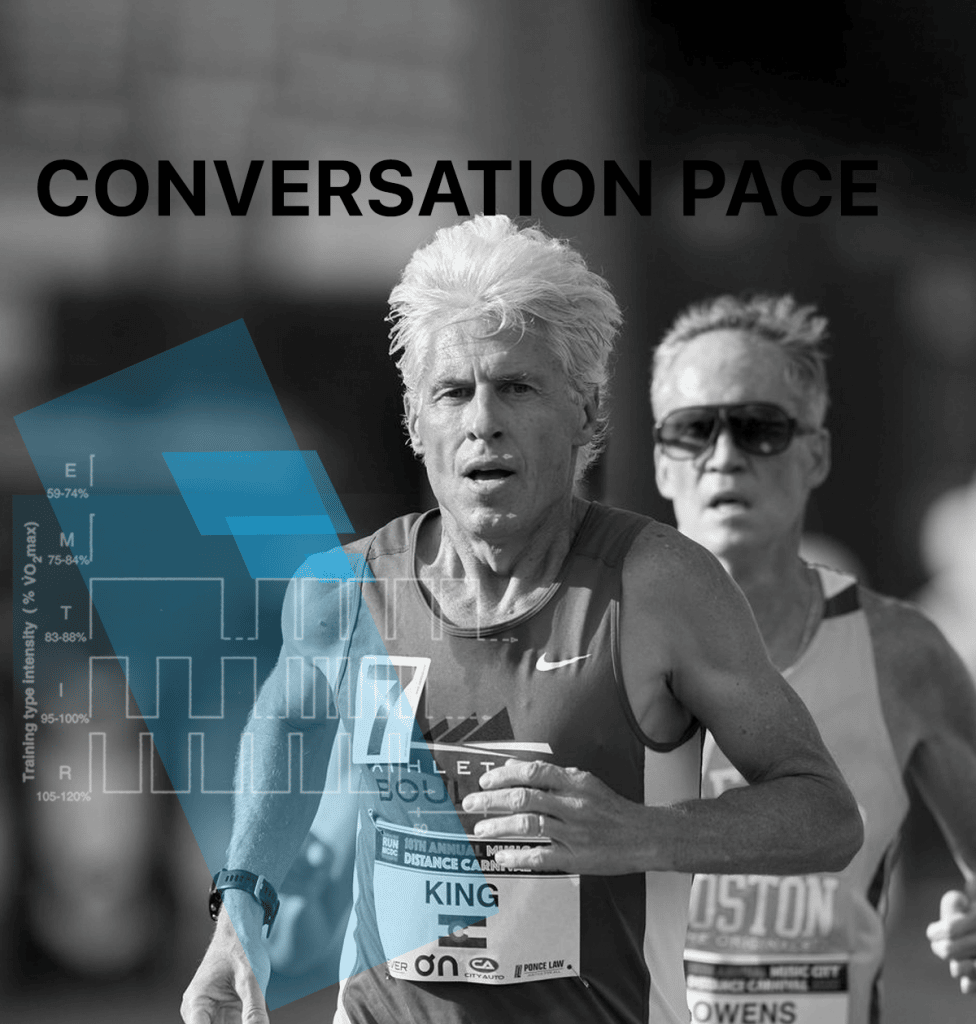 Dan King is an entrepreneur, plant-based athlete, CU Buffs alumn and current masters world record-holder in the mile.
Dan set the WR for the M60 age group when he ran 4:49.08 at the South Carolina Trackfest this past August. If you take his 5k PR (14:34) at age 20, the VDOT equivalent for the mile is 4:13. That means he essentially slowed down less than one second per year on average for over 40 years. His 4:49, according to Jack Daniels' formula, equates to a 3:46 mile (Alan Webb's AR) for a prime aged runner.
In this episode, we discuss his current training, including workout details, cross training, recovery methods and his plant-based diet and the perceived impact its had on his latest achievements. We also discuss preparing for his next goal – breaking the 3k WR (9:29.57), which scores a slightly higher VDOT (62.5) than his 4:49.
Listen to other episodes of Conversation Pace and follow on Spotify and Apple Podcasts. Connect with Dan on Twitter @dankingdotrun.
Song: Breakadawn, by Mike Quinn