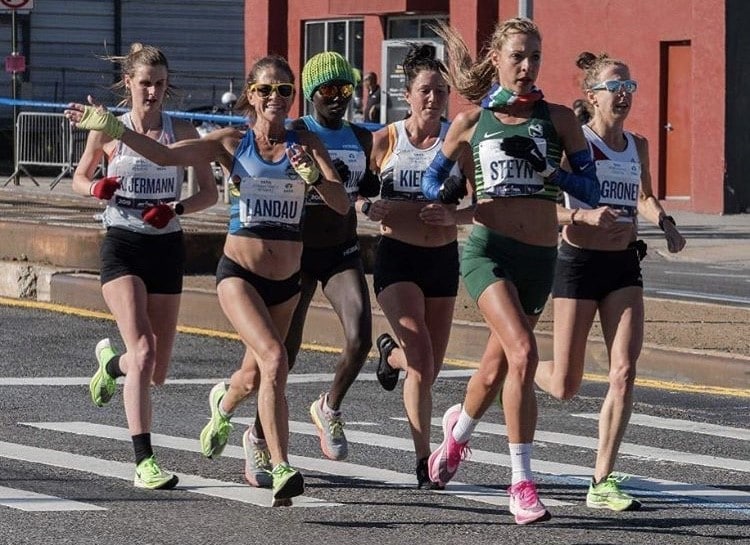 Kate Landau seen in the NYC Marathon having way more fun than any other elite in the pack. Kate went on to place 15th female overall in 2:33:04. [Full Results]
I been working with coach James McKirdy (@McKirdyTrained) for the past 8 months. During that time I have experienced some of the top life stresses (moving cross country twice, starting a new job, quitting a new job, heartbreak etc). James was there for me through it all. He talked me through decisions and supported me as a whole person. During these 8 months under James' guidance and support, I placed 13th in the 2019 Boston Marathon and 15th in the 2019 NYC marathon as a Masters athlete.
The training system is very personal and athlete specific using VDOT O2. I trust the system and the race time predictions along with James' assessments have been very accurate. Now I just have to work on racing mental toughness so I can consistently race to my full potential. I'm excited for the next racing season with McKirdy Trained!