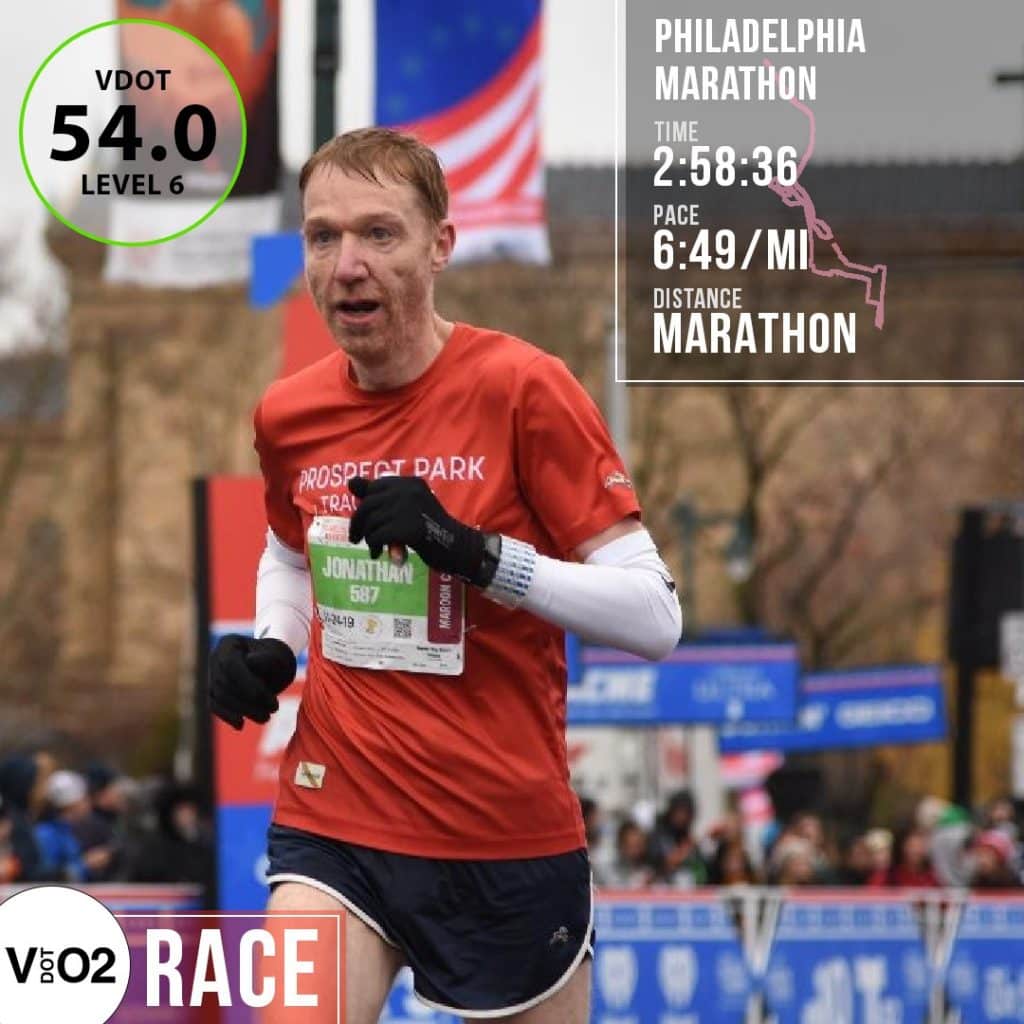 Jonathan Giles of Brooklyn, NY set a new PR on a negative split at the Philadelphia Marathon. [Full Results] He was 17th out of almost 700 runners in the M45 age division.
I have worked with Jay for almost two years. In that time I have managed to achieve many running goals, culminating in breaking 3-hours for the first time. This is the second marathon I've run with Jay, and have been incredibly well prepared each time. Jay's training is challenging, but the improvements are clear to see! Thanks, Jay! Awesome!
To connect with VDOT Coach Jay Bawcom visit his profile page on the VDOT Marketplace.