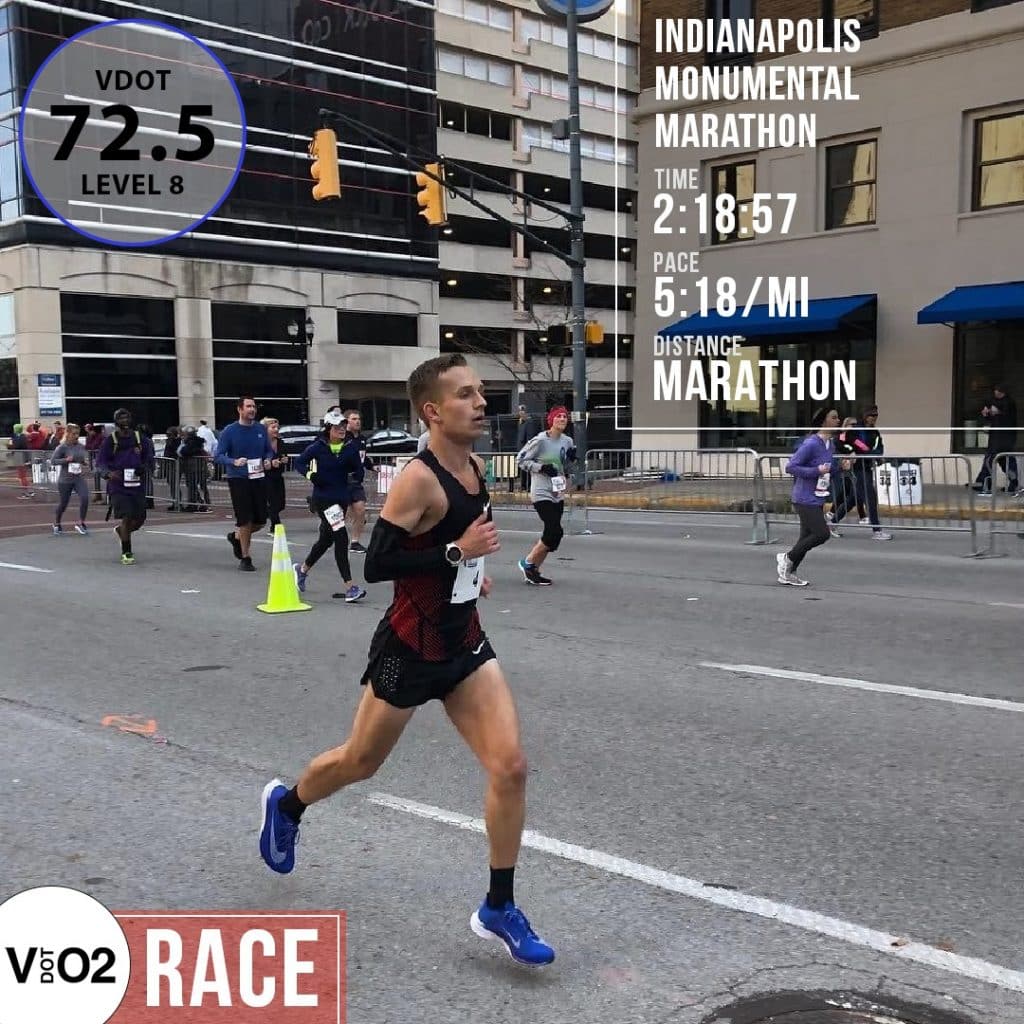 The road to the Olympic Trials started with the trust of a friendship. Caleb Kerr will toe the line again with his former teammate and now coach in Atlanta.
"My best friend and college teammate Caleb Kerr had surgery on BOTH his Achilles tendons for Haglund's syndrome in 2016. He spent almost a year without running as he diligently rehabbed his Achilles. I began coaching Caleb in his build up for the 2018 Indianapolis Monumental Marathon where he aimed to qualify for the U.S. Olympic Trials.

Caleb achieved his goal, running 2:18:57 in his debut. Since then, Caleb has run PRs at distances from 5k (14:16) to half marathon (1:05:49 en route to a 12th place finish at the U.S. 25k Championships). Our next target race is the 2020 Olympic Marathon Trials." – Matt McClintock
To connect with Matt McClintock visit his coaching page on the VDOT Marketplace.