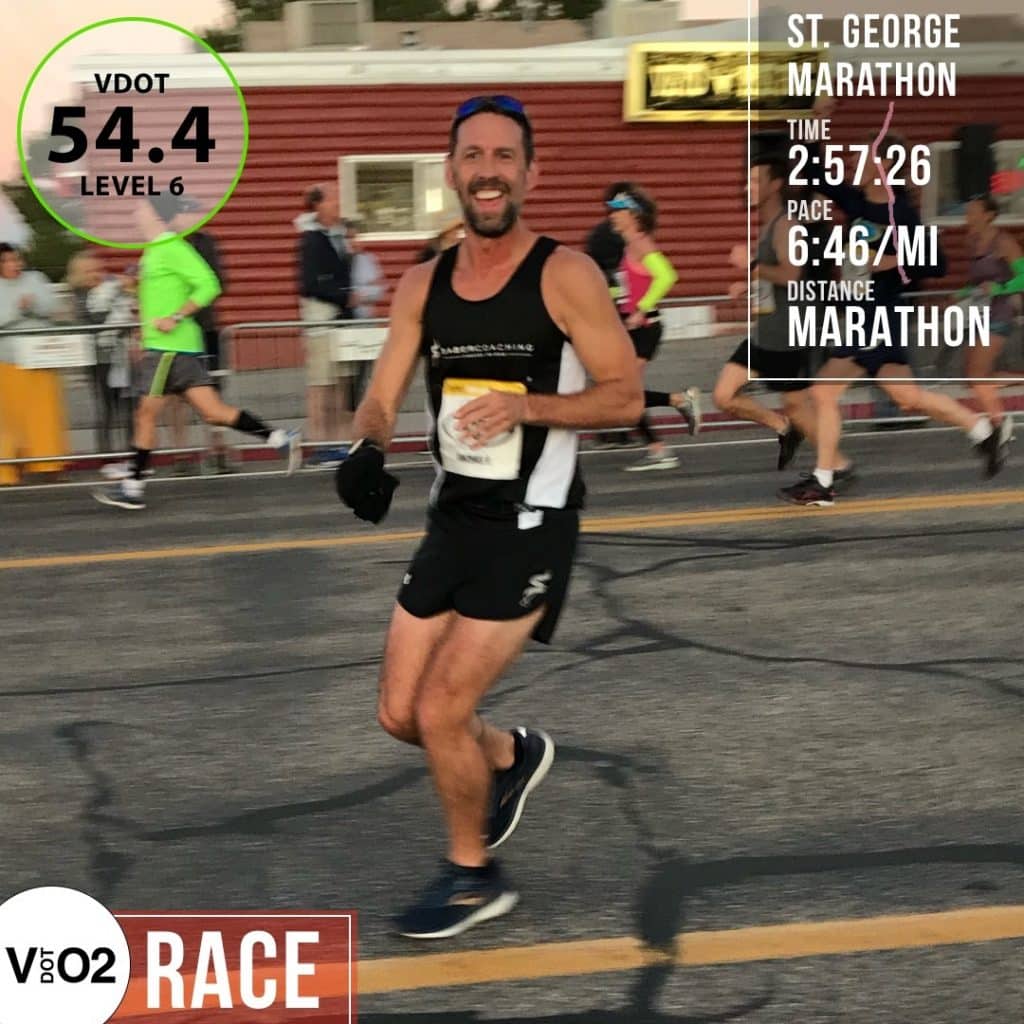 VDOT Coach Mike Sweeney cruised to an 11-minute PR at the St. George Marathon. Mike's negative split (out in 1:30:08, back in 1:27:18) placed him 19th in the M40 division.
VDOT plans changed the game for me. Got me faster, helped me get certified and now help me create plans for my running clients. From 3:29->3:08->2:57. All the best!
Looking for an experienced coach who can help you get faster? Connect with Mike on the VDOT Marketplace.