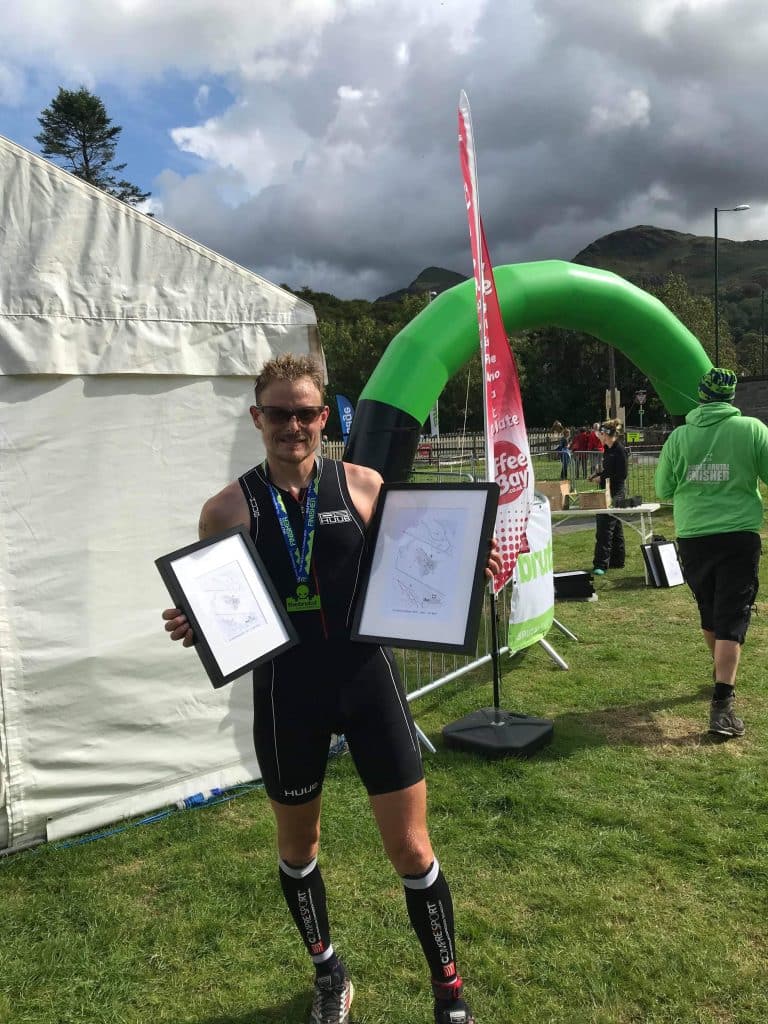 In just 18 months Dean Crow has gone from a respectable distance runner to a 3:06 marathoner. He has improved over all distances from 10k to the marathon and is a very well rounded athlete. Triathlons are one of Dean's biggest passions and I'm excited to report that last month Dean won the The Brutal Extreme Triathlon Half Ironman in Snowdonia, Wales, UK. It's known for being one of the toughest triathlon races in the UK.
Dean went into this race fresh off his 1.23.53 half marathon PB only a few months beforehand, so he was feeling confident leading up to the race. Dean is one of the most consistent and hard working athletes I've ever coached. I add Dean's running/training to his calendar each week and he happily adds all the swimming and cycling on top of the running that I give him. I've never seen someone's calendar so filled up each day with workout entries!
"The biggest benefit has been the advice and experience Paul brings. I have had the longest period of consistent running while working with Paul on VDOT O2. All of which has translated into becoming a stronger triathlete without focusing on the other disciplines. Paul is a top runner and coach and so easy to work with."
I tailor Dean's training specifically so he keeps in touch with all the energy systems each week. He has greatly improved by running at the correct VDOT paces, in particular I've added a lot more Threshold training to his regimen. I also get Dean to monitor his threshold sessions by heart rate as this can be an excellent way of monitoring progress.
With Dean's new half marathon personal best I'm confident a sub-3-hour is in the near future!
Paul Whittaker is a VDOT Certified running coach and 2:24 marathoner. You can connect with him directly on the VDOT Marketplace here.