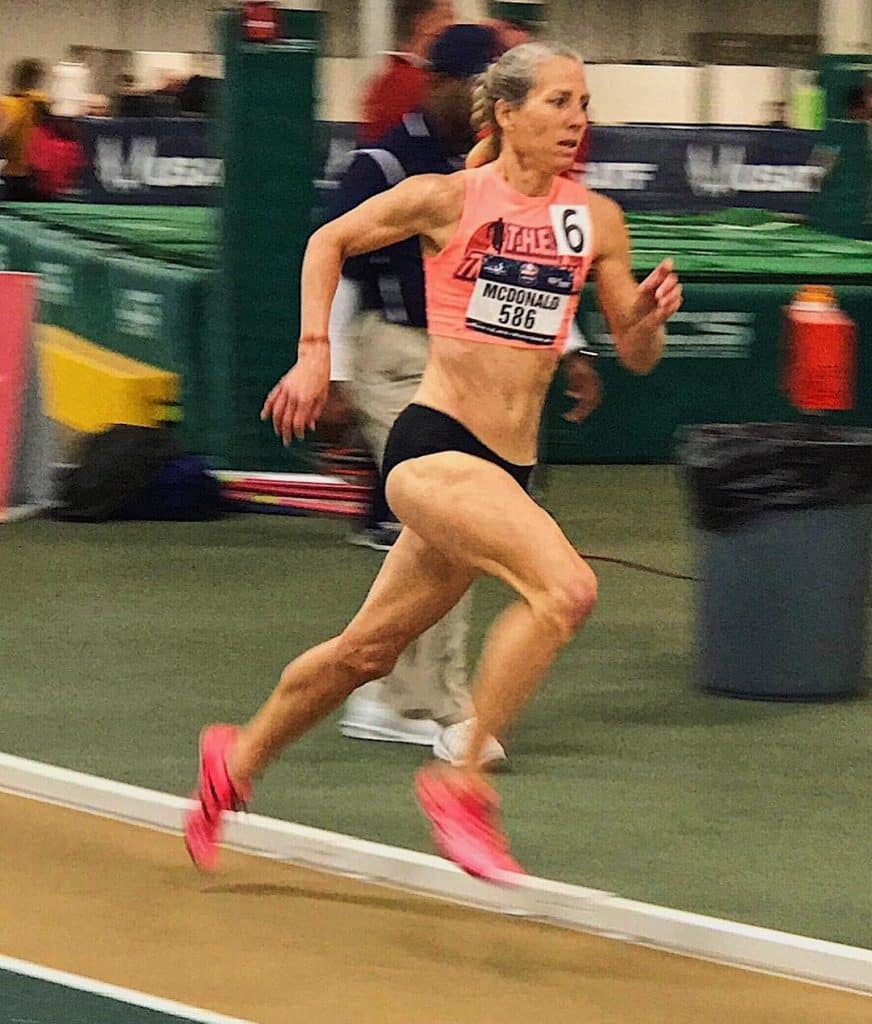 VDOT Coach Sue McDonald crushed the field at the U.S. Indoor Masters Track & Field Championships. Sue walked away with the title and a new American Record in the W55 800m run. Her official result was 2:30.49, just over 1-second faster than the previous record set back in 2007, and 6-seconds faster than her next competitor.
All my goals were met for the 2019 USA Indoor Masters Nationals. Now, time to fine tune things and do our final preparations for the next competition. We leave for Worlds in Toruń, Poland on March 21st where I will compete in the 400m, 800m and hopefully the 4 x 200m relay to represent and help Team USA get as many medals as we can!!!
Sue is the reigning Outdoor champ in her age group in the 400m and 800m. We're excited to see her go after more records this year. You can follow Sue's progress on Instagram. To connect with her regarding your training check out her VDOT Coaching page.