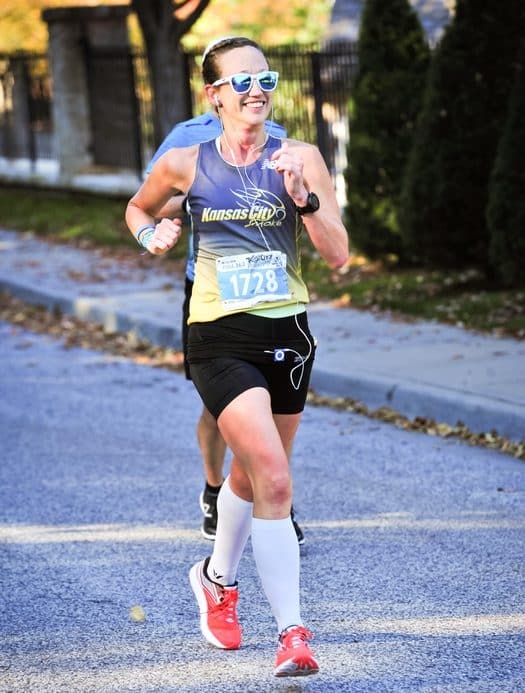 Katie Bland got a BQ with her PR performance at the Kansas City Marathon. [Official Result] After the race Katie sent us feedback and gave credit to her VDOT Coach John Carstens.
Just wanted to send you a note regarding my success on the VDOT O2 app. I have been working with John Carstens this summer and fall, training for the Kansas City Marathon, which took place on October 20, 2018. I work full-time and am married with 3 kids, so a flexible plan is key for me. John was great throughout my training cycle, about adjusting workouts when I had to travel for work, or moving long runs if I had a kid's soccer tournament that interfered.

I felt like I was "ready" for my ninth marathon, but didn't know just how ready I really was! Not only did I set a new PR (which is a pretty big deal for a 38-year-old haha) but I also ran my most consistent race, and was even able to run a negative split!! I typically finish marathons by running too fast early on, and dying the last few miles. I couldn't believe how good I felt completing the last mile! I FINALLY feel like I ran a marathon the "right" way! I ran a 3:24:42, with a previous PR of 3:30. Not only a PR, but also good enough to qualify for Boston!!