Tim Jones attended the first VDOT Coaching Clinic back in 2015 in NYC. He's been coaching runners on the app ever since. Below he talks about the recent success of his favorite athlete 😉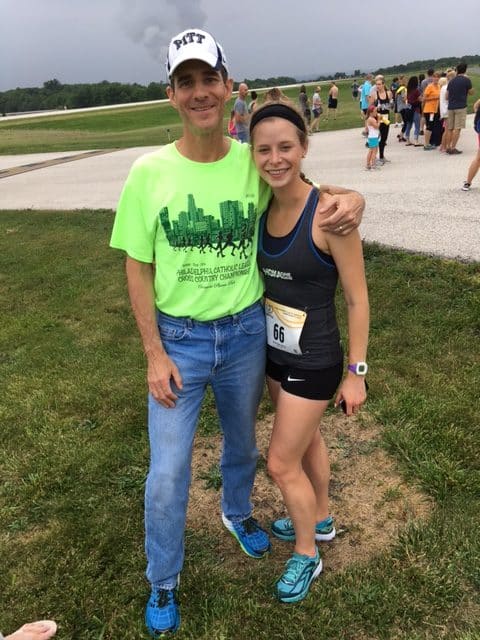 The VDOT Coach app was great for coaching my daughter Lindsay, who works as a Hoka Field Service Rep, for the Saucony Mile on June 16th. It's a very cool event, a one mile race down the Runway of the Pottstown/Limerick Airport sponsored by the Chester County Running Store. The race is also the Road Runners Club of America (RRCA) Pennsylvania State Mile Championship

.

We created an 8-week plan using Daniels' Running Formula as a guide and loaded the workouts into VDOT O2.

 

Lindsay followed the plan perfectly, nailed her paces during training, and ran a PR of 5:22 

on race day

 

for a third place cash prize

!