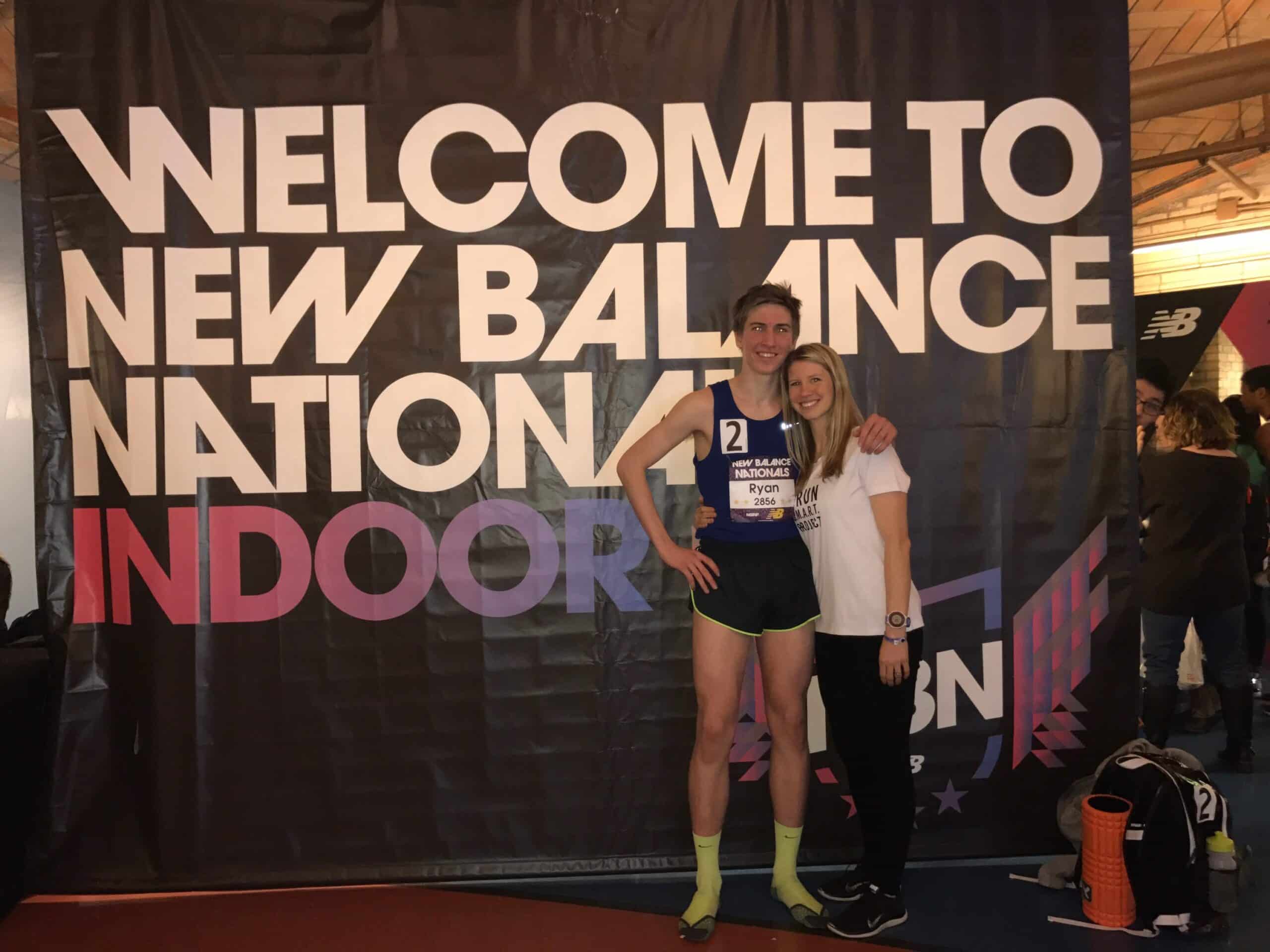 Aidan Ryan (pictured above) with his coach Kristin Stroupe at New Balance Nationals Indoor after finishing 2nd in his heat and 10th overall in the Boys 1 Mile Championship. His official time was a new personal best in 4:16.49 (71.09 VDOT). [Full Results | Video]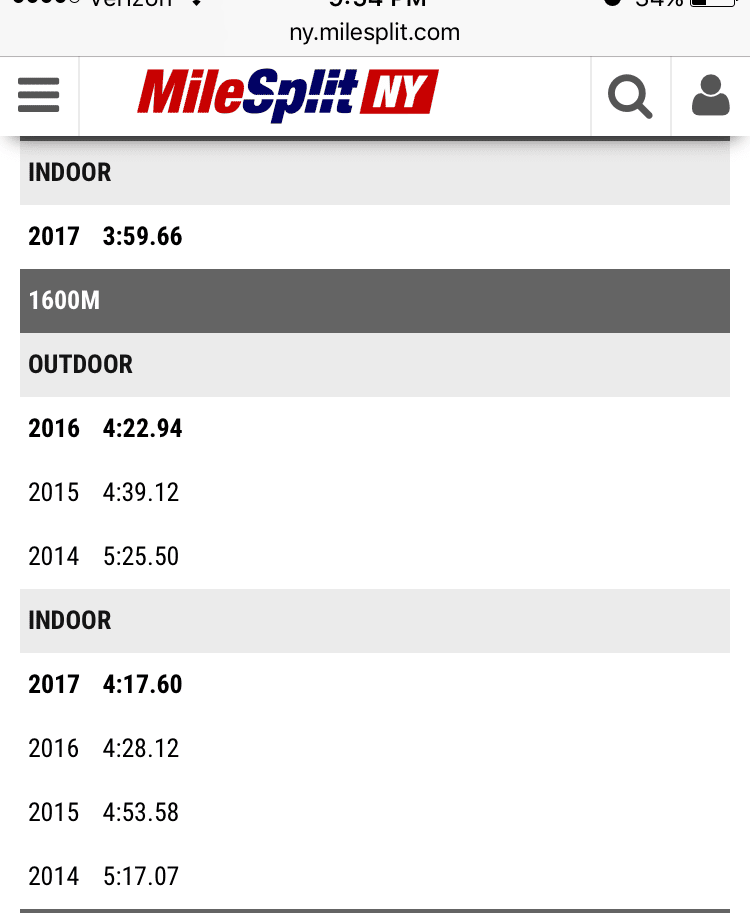 This fall/winter Coach Stroupe adopted VDOT O2 to manage her team's training and the results have been a huge success. Look at Aidan's progression from 4:53 his Sophomore year, to 4:28 as a Junior and now to 4:16 in his Senior year.
Aidan capped off his breakthrough season at NBN but he also PR'd and finished 7th place at the Millrose Games last month and finished 2nd overall at the NY State Meet.
Coach Stroupe on her star runner:
I've coached Aidan since he was in 6th grade (back when he used to wear button-down collared shirts to practice!) He is incredibly coachable. He trusts the system, puts in the work, has a love for the sport and it has clearly paid off.

Aidan has not only grown into a poised and competitive athlete but he's an even better person. I'm so proud of all that he has accomplished both on and off the track and the positive influence he has on those around him.