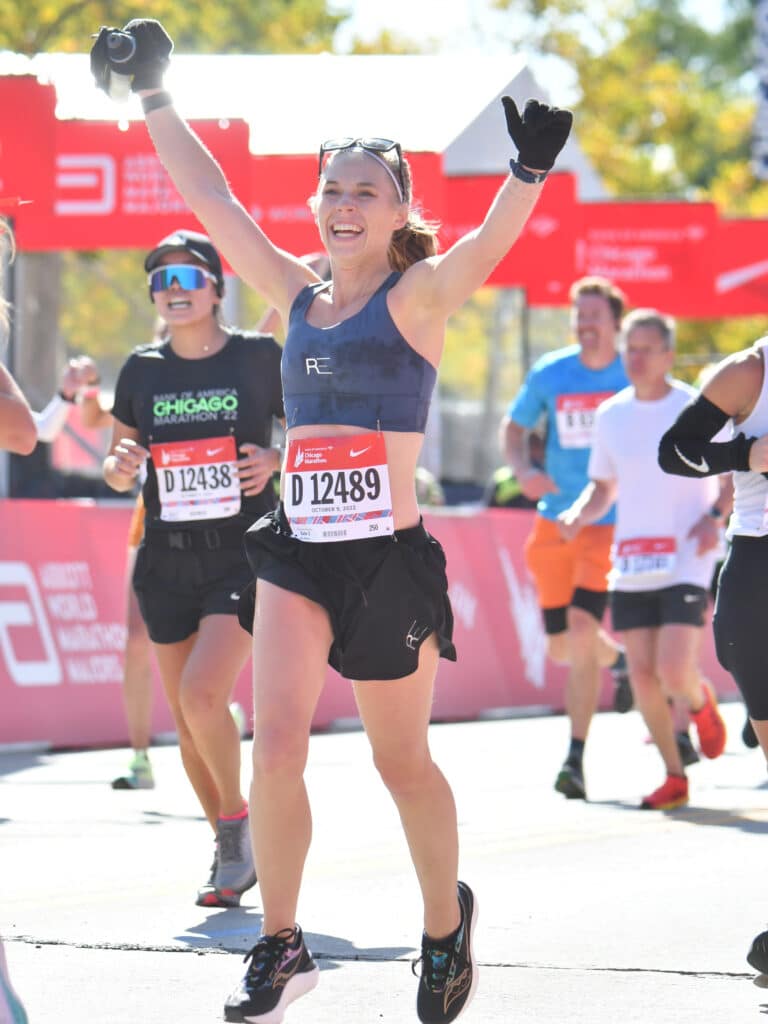 Ruth Atkinson lives and trains in Dallas, TX. She recently ran the Chicago marathon, her first world major, in an attempt to BQ.
How was your training leading up to the race?
Training started in late May and continued through a brutally hot summer! I was feeling amazing- but then in mid-September I had a back spasm flare up that prevented me from running three of my long runs and a couple workouts during the end of my training cycle. However, my coach and I, adjusted some things and I was able to make it to the starting line ready to go!
Did the V.O2 app provide benefit to your training and racing?
The V.O2 app allowed me to focus on the right pace ranges for the benefits we were wanting specific to marathon training.
Talk to us about a recent race or your progress in general! How did it go? What were your goals going into it and did you meet them?
I went into the Chicago Marathon truly believing I had the fitness to run sub 3:30 and BQ, even with a few setbacks that came later in the cycle. I knew at mile 18 that I was having the most amazing day, and I smiled my way to the finish line with my first BQ of 3:29:05! It was a magical day to end my best training block to date.
Is there anything you learned from your recent training or race that can help you improve in the future?
I definitely learned that patience is truly key. Just. Be. Patient.
Who is your coach and what have you learned working with them?
My coach is Michelle Kulak (@accordingtomeesh) and she has helped keep me calm in the seasons of uncertainty as giving myself grace when things don't go to plan.
What is your handle on Instagram?