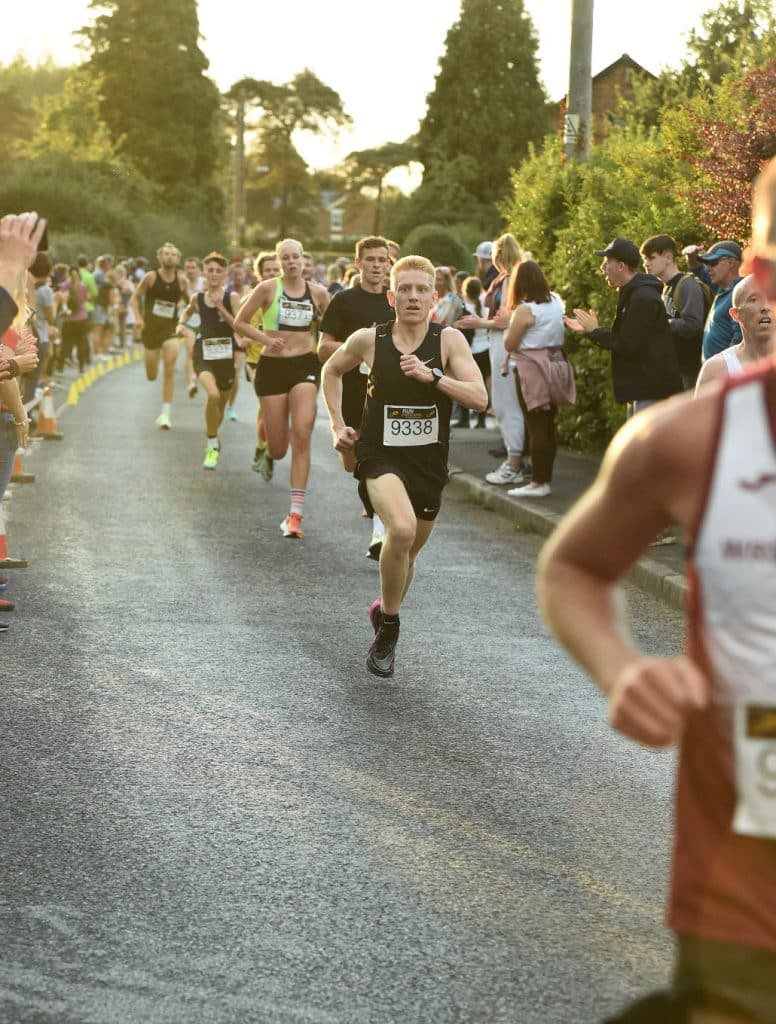 Marcus Law lives and trains in Heywood Greater Manchester England. He chose the Mid-Cheshire 5K as it's known for its very fast times with a stacked field of competitive runners.
How was your training leading up to the race?
Training couldn't have gone any better in the lead up to the race. Five weeks prior I ran 16:35 in another local race on an exceptionally hot day. I was super happy with the time, but I knew if I got better conditions at Mid-Cheshire I could bring that time down even more!
Did the V.O2 app provide benefit to your training and racing? If so, how?
I have been using the V.O2 app for nearly 12 months now and it's made my training so much easier. Having your days scheduled and your training paces gives me the peace of mind that I'm doing exactly what I should be and I'm not just going out running without real direction.
Talk to us about the race! How did it go? What were your goals going into it and did you meet them?
The race was one the best moments in my running journey so far! My goal was to try and get in the low 16s. The race set off fast as expected and I was feeling good and in control. The race then hits a slight incline and I knew if I pushed hard up the hill it was flat until the finish. When I reached the 4k mark and a quick look at my watch I knew there was a chance of sub-16. The last kilometre I gave it everything I had in me and I DID IT! 15:58!
Is there anything you learned from your recent training or race that can help you improve in the future?
My running is going well but there are always things to improve on. A big one would be to keep them easy runs EASY so I can keep the quality sessions QUALITY!
Who is your coach and what have you learned working with them?
Where do I start?! Andy Mellor of RunFastCoaching has such a incredible knowledge of everything you need to become a top level runner. He's a great person to have in your corner and looking forward to many more years working together.
What is your handle on Instagram?