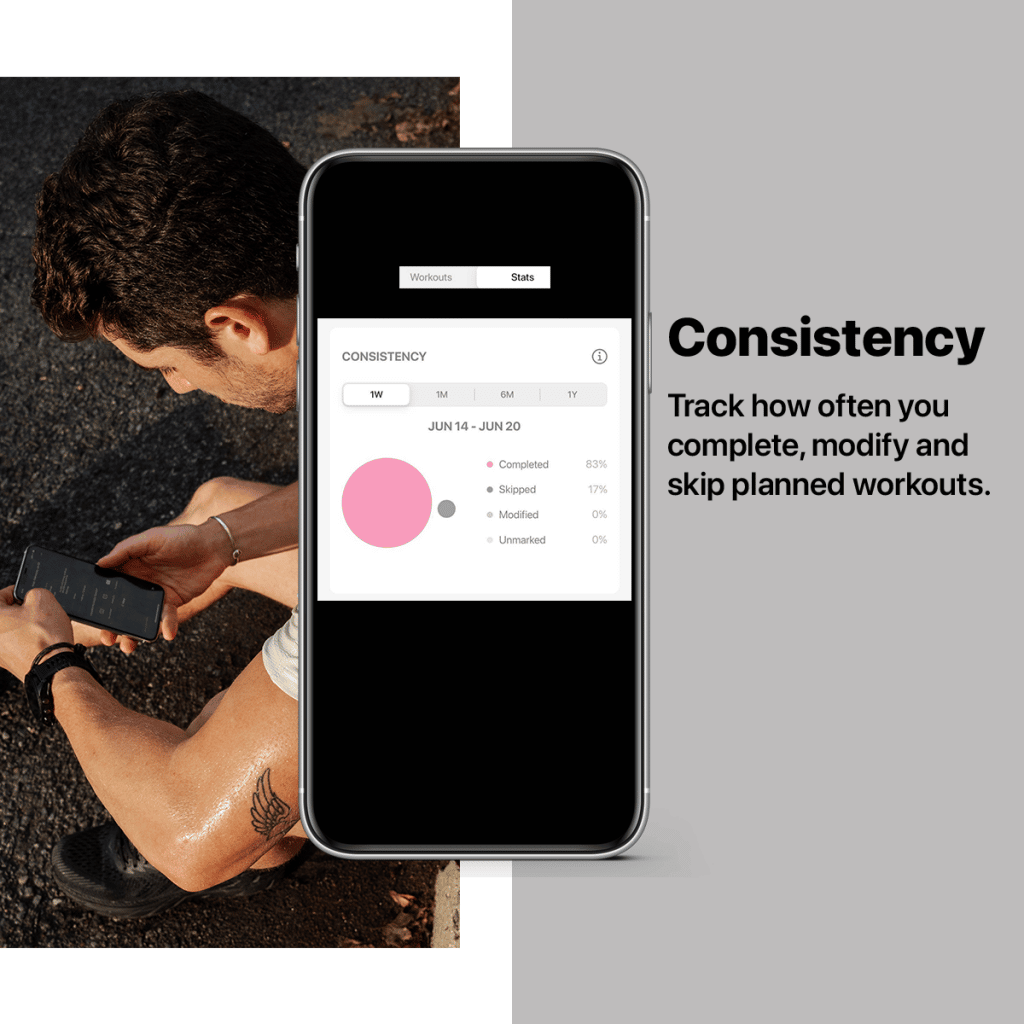 The third card under our new Stats feature is a breakdown of your training Consistency. This feature provides a summary of how often you complete, modify and skip planned workouts based on the last 1W, 1M, 6M or 1Y.
Consistency is the most important word when it comes to training. Don't just take our word for it, listen to Dr. Daniels below. We also surveyed athletes on V.O2 and a strong majority identified "Consistency" as the one thing they would attribute the most to any success they've had as a runner.
This feature is designed to motivate athletes by taking an active role in managing/logging their training. Athletes are more likely to reach their goals when staying accountable and focused on consistency in their training.