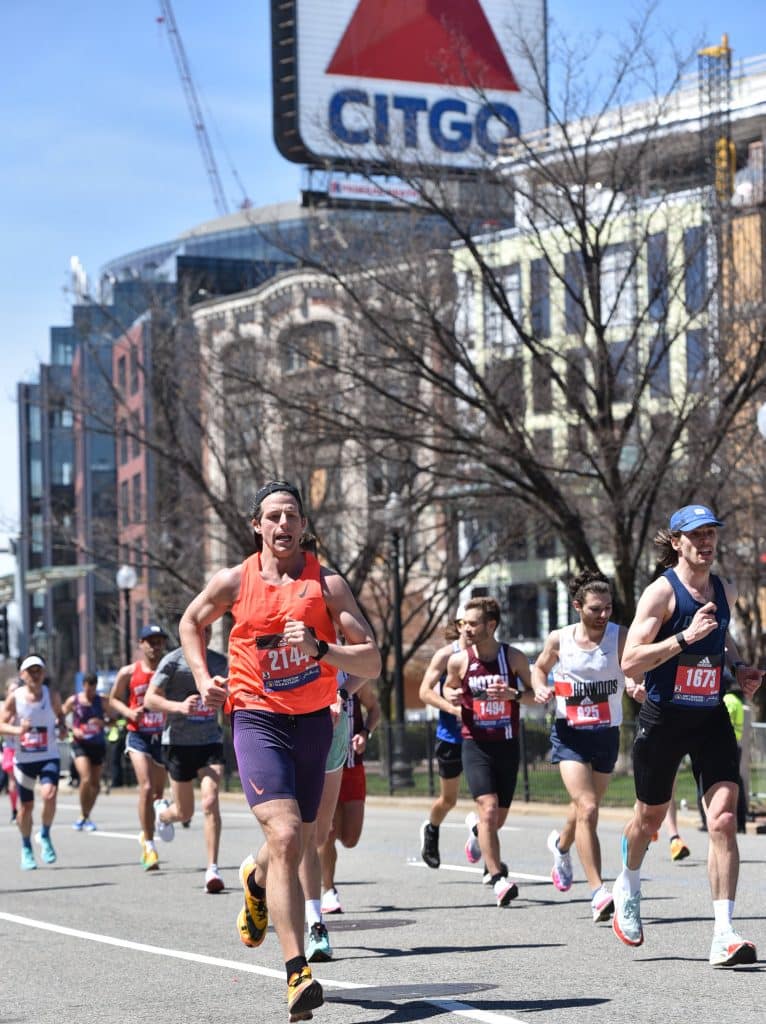 Jason Martuscello currently lives and trains in NYC. After high school he lost over 100lbs and became fascinated with health and fitness. Still, he always hated running. Not until 2019 when he decided to run the NYC Marathon did he take up running. He set a goal of Sub-3 and "worked his ass off and hit 2:54."
He followed that up with a 2:49 in Berlin then set out for Boston. "Choosing to run Boston was a natural choice – it's a beautiful course rippled with challenging hills requiring discipline. My goal is to run all 6 majors under 3 hours by age 36."
How was your training leading into the race?
Although I ran two marathons leading up to this race, this was my first spring marathon. Training in the winter, especially NYC winters, is rough for me. In simple words, I hate it. However, I did it. I was averaging about 60 miles/week (peaked at some 75 mile/weeks) and training focused a lot on quality runs which I couldn't do last training build up to Berlin because of a hamstring setback.
Running the NYC Half Marathon and my last two long runs in Central Park at Marathon pace banked confidence leading up to the marathon. I felt very strong going into the race but knew my sub-2:45 goal was definitely not a given.
Did the V.O2 app provide benefit to your training and racing? If so, how?
The app is as EASY as it gets. I used to manually program my workouts into my watch at 5 in the AM! How crazy is that? Also, it's very easy to analyze the results of the run. Other benefit is its focused on things I care about and not tons of other things you see on other apps that cloud the picture…All focus, no fluff!
Talk to us about the race! How did it go? What were your goals going into it and did you meet them?
Beautiful race day in Boston. My original goal was sub-2:45 (that would have been 4 mins off my PR in Berlin 7 months ago). I finished in 2:46. Am I am happy? Yes. Satisfied? No. There is definitely more work to be done. I loved the Newton Hills.
Did anything unexpected happen during your training or race?
Nothing crazy!
Who is your coach and what have you learned working with them?
Dylan Belles. The single biggest thing I learned is more=not better. Going hard is in my DNA but learning to train smart is key to performance.
What is your handle on Instagram?