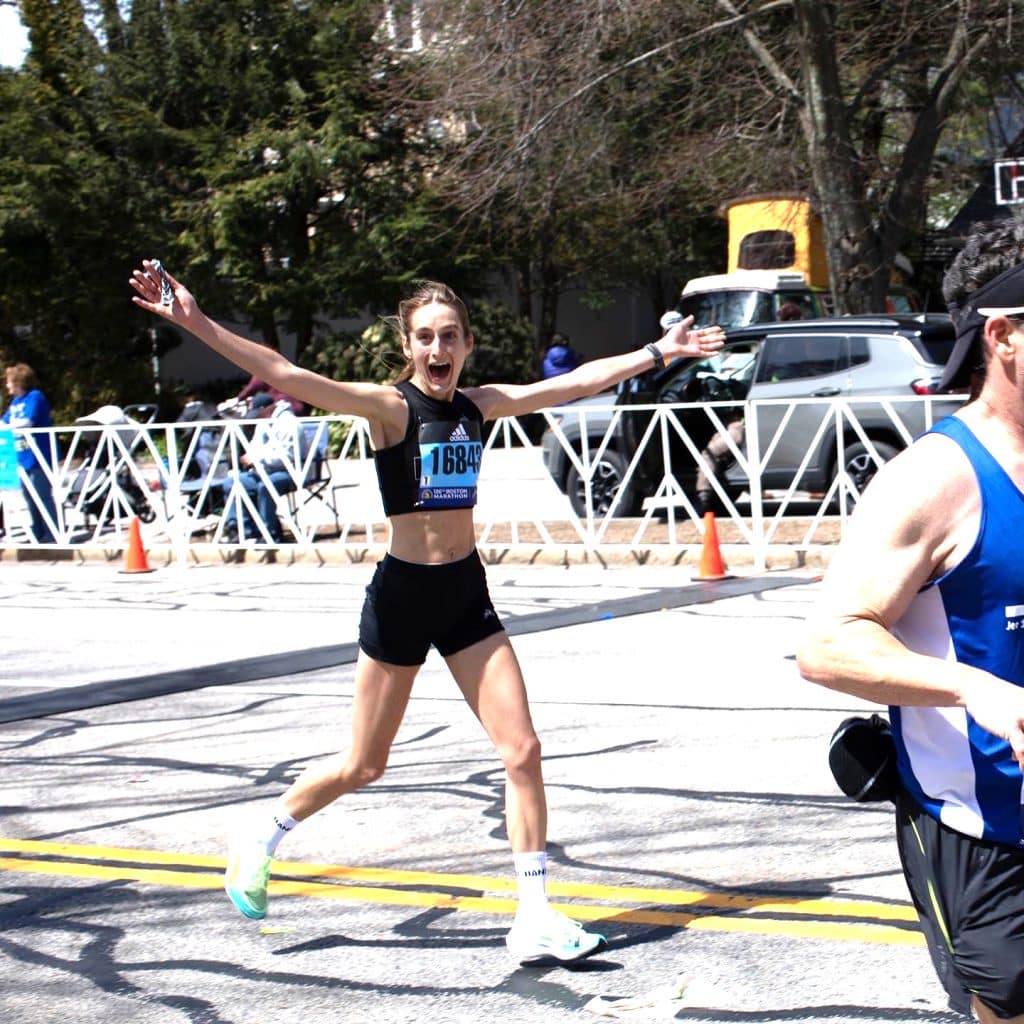 Meghan Behrent lives and trains in Brooklyn, NYC. She recently set a new PR at the Boston Marathon.
How was your training leading into the race?
My training was the best build-up I've had so far. It was my first time using V.O2 with Lift Run Perform and it was a game changer.
Did the V.O2 app provide benefit to your training and racing? If so, how?
Yes. It was so nice to have structure with my training. The app is so easy to use. I never had to question anything with my workouts because they were directly on my Garmin!
Talk to us about the race! How did it go? What were your goals going into it and did you meet them?
Boston was amazing! I went from a 3:28.08 at Chicago last year to a 3:14.51. My goal was a sub-3:20 but secretly wanted below a 3:15. Running with LRP made me rethink everything I ever knew about training. In the past I hit the wall after mile 21 and at Boston those last 5 miles were almost a minute faster than my first mile.
Did anything unexpected happen during your training or race?
For the first time with training I stayed healthy the entire cycle. The only unexpected thing that happened was I was on vacation during the third month of training and got engaged! You bet I still woke up early the next day and got my workout in.
Who is your coach and what have you learned working with them?
Lift Run Perform (Mary Johnson and Rochelle Basil)
What is your handle on Instagram?