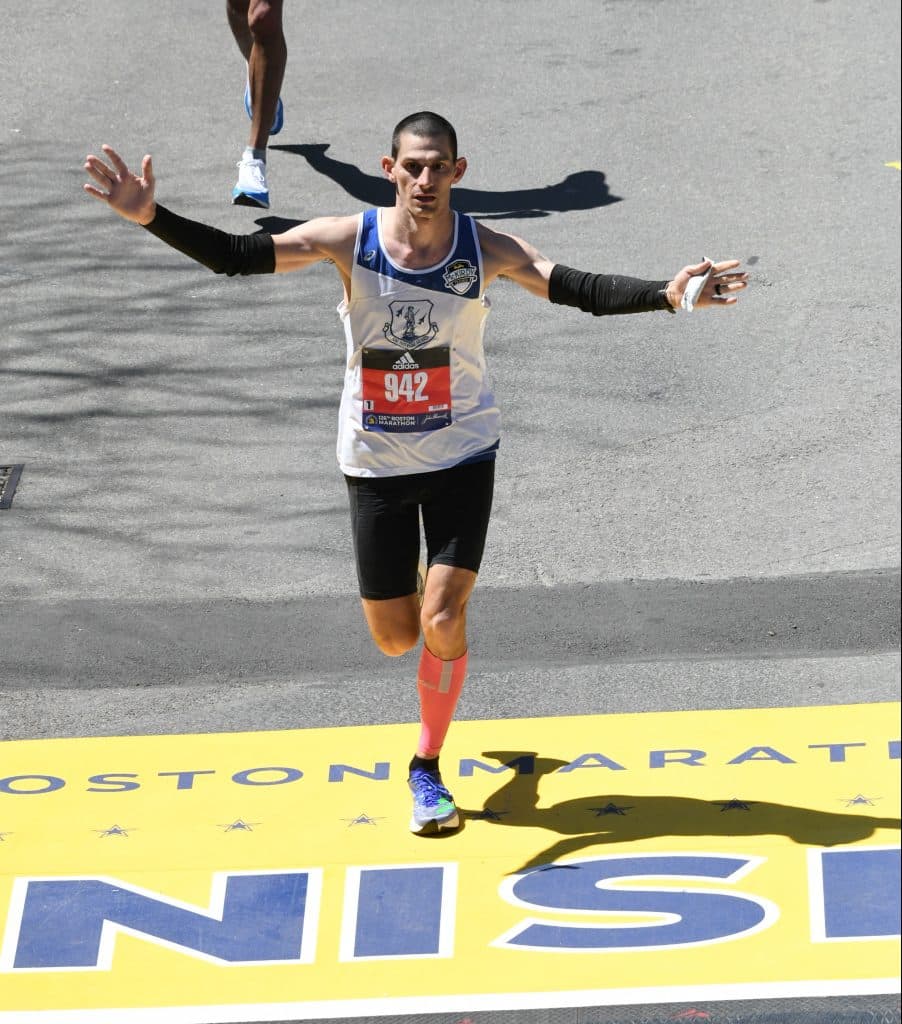 Matthew Klundt lives and trains in Fresno, California. He ran his second personal best in a row at the Boston Marathon this year.
How was your training leading into the race?
Training leading up to the race was great. I had some great quality sessions hitting my marks and times, and had a couple workouts that were tough to swallow. Juggling a full-time military career, working on a Master's degree, being a husband and father to 3 girls, AND making sure I get my training in, it definitely wasn't easy. But I got the job done.
Did the V.O2 app provide benefit to your training and racing? If so, how?
Absolutely. I love the feature during training sessions of giving the estimated times to hit according to the VDOT number. And the feedback/input from my coach was always great.
Talk to us about the race! How did it go? What were your goals going into it and did you meet them?
Full disclosure, I fucking rocked it! My coach and I had set a goal of sub-2:34/2:33. I had just run a personal best in the half marathon a few weeks prior, so I was primed and ready. First 4-5 miles seemed easy holding back and not going out too fast. I came through the half marathon split at 1:16:40-something. Was hoping my coach wasn't gonna get mad for going out about a minute or so faster than what we had planned, but I felt smooth throughout. The hills hit me a bit at mile 20/21…ran my slowest mile there in 6:36 but fought back to maintain 6-minute miles.
Finally – right on Hereford, Left on Boylston. Still felt I had some legs left and I gave it all the last quarter mile. I knew I was on tap for a huge personal best. Crossed the line with hands raised, stopped my watch, and yelled "Fuck Yeah!" as Shalane Flanagan did when she won New York. End result…2:35:43…brand new personal best by 4 minutes and 52 seconds. In 6 months, two races at the same course in Boston, I took down my previous two personal bests of nearly 10 minutes!
Did anything unexpected happen during your training or race?
From the beginning of my training block to the Boston Marathon, I ran personal bests in the 10k, half marathon, AND the marathon…all within a 3-month span. Just crazy to see how following the training plan produces those kind of results.
Who is your coach and what have you learned working with them?
My coach is Jack Polerecky with the McKirdy Trained group. One of the most important things I've learned is to follow the training/race plan. He's been an amazing coach for me over the last 2 1/2 years, and I've gotten race results I didn't think I was capable of at my age and stage in life. Best coach ever.
What is your handle on Instagram?