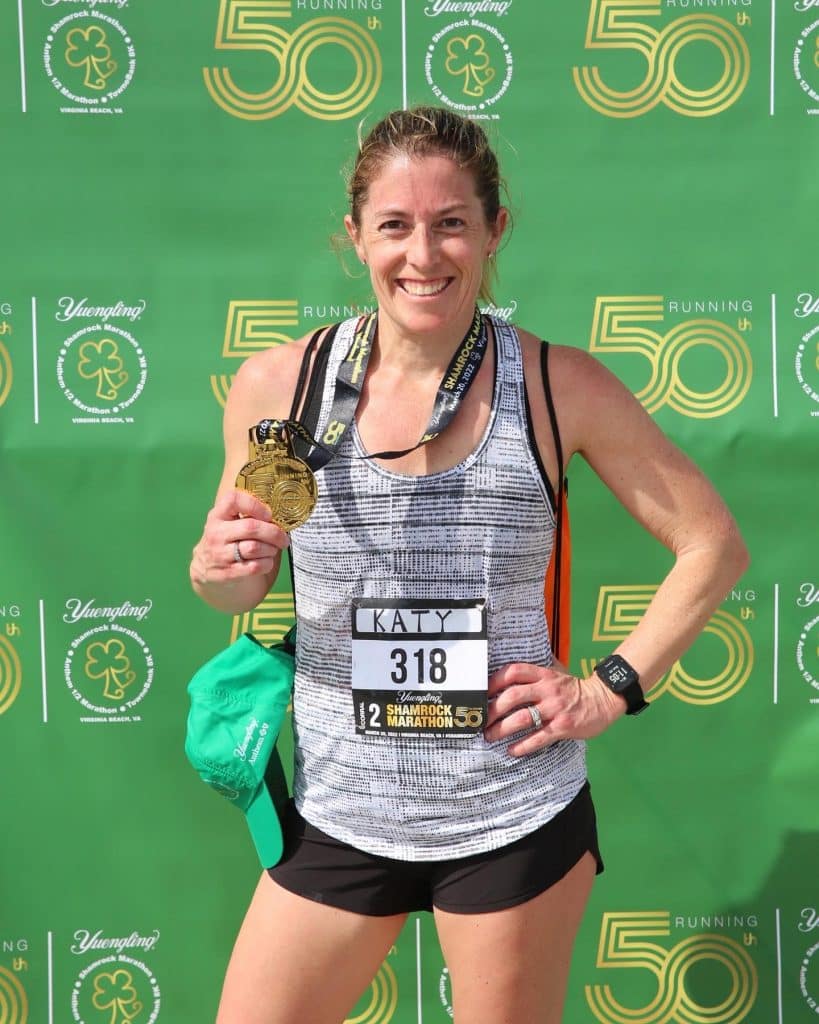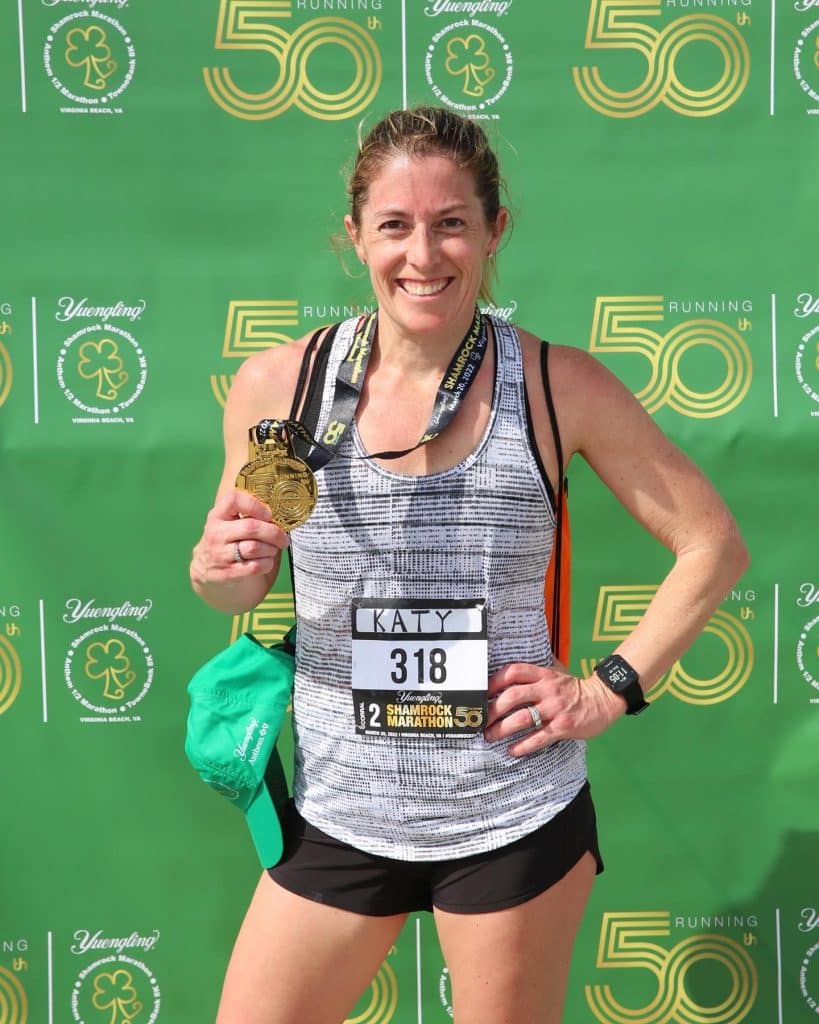 Katy Miller lives and trains in Lititz, PA. She recently ran the Shamrock Marathon because she read it was a flat, fun race providing her a good chance of setting a PR.
How was your training leading into the race? Any memorable workouts? Long runs? Moments of existential dread about the impending challenge?
Training leading into the race had a few bumps, including a bout with runner's knee which lead to a month of physical therapy and scaled back training. Thankfully my coach was insistent on taking the necessary rest and assuring me we were still on target for hitting a 3:32 marathon. After recovering from runner's knee and getting back on track my 22 mile training run left me feeling confident that my goal was within grasp.
Did the V.O2 app provide benefit to your training and racing? If so, how?
My coach recently switched to the V.O2 app. It is really easy to use. Now coming off the marathon I appreciate the short emails. Most recently I received an email about the importance of rest and not overtraining. I think all of this will be helpful as I train for Boston 2023.
Talk to us about the race! How did it go? What were your goals going into it and did you meet them?
The Shamrock Marathon was incredible!! My goal was to run a 3:32. I wanted to be far enough under my BQ (3:40) that even on the sliding scale I would still qualify. I ran the race just as planned – a progression run for the first 20 miles. I was optimistic that I would be able to continued that progression for the final 6 miles but the marathon wall smacked me hard. I still crushed my goal and ended up with a 3:26:13. It's a 15-minute 3-second PR. I am elated, but in my heart I know I can run it faster and I look forward to doing so in the fall.
Did anything unexpected happen during your training or race?
I think the greatest lesson I learned during this training cycle is the power of mental strength. My setbacks could have totally derailed my potential but as my mental strength grows so does my ability to persevere.
Who is your coach and what have you learned working with them?
Ben Lacy (@marathon_ben_26.2) has taught me the importance of running with purpose. In previous marathons I trained by running the miles prescribed. This go around Ben taught me to train my aerobic and anaerobic systems. He prescribed runs that were challenging yet fun.
What is your handle on Instagram?