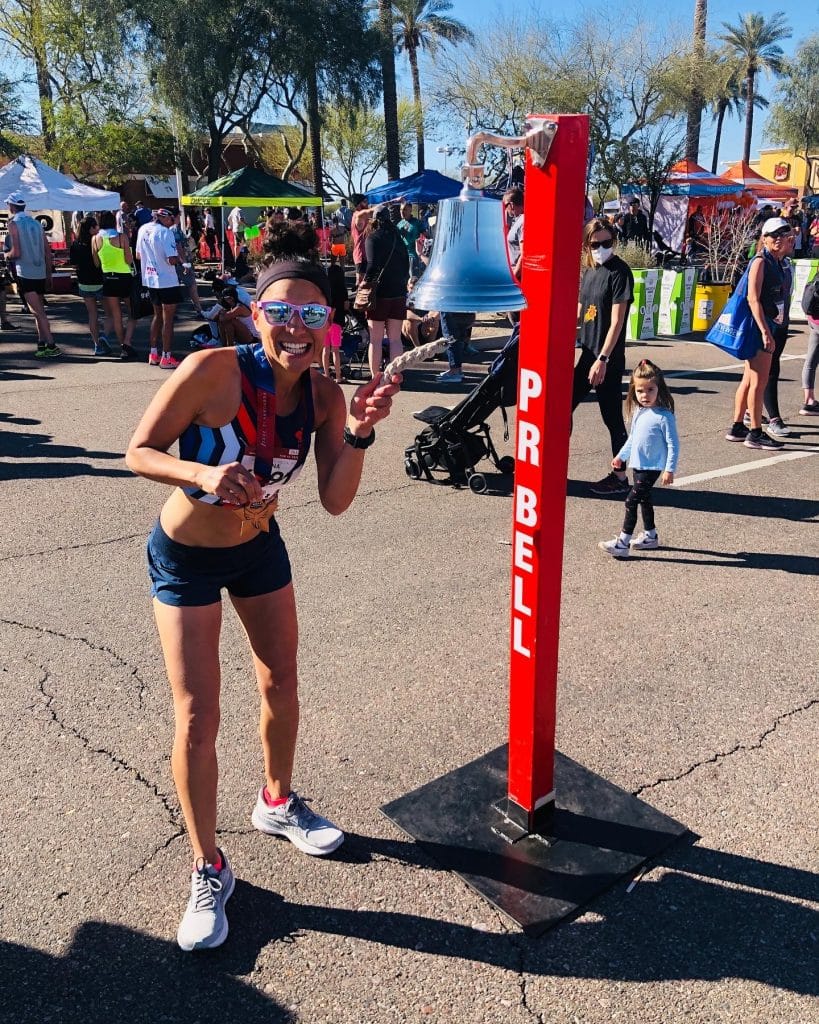 Gina Romeo Sando lives and trains in Peoria, AZ. She ran the Mesa Marathon looking to better her previous marathon time from this past November and to have a bigger cushion for getting into Boston.
How was your training leading into the race?
I was nervous to start training because I had never trained for marathons back-to-back which is why I reached out to Nick Hilton (coach) to help me. I had no reason to be nervous because this ended up being the best I ever felt in a training block going into a marathon.
I remember dreading a speed workout that was on a super windy day. I went to start the warm up and wasn't even sure if I was moving and I was like "you've got to be kidding me". I got through the workout but it definitely wasn't enjoyable!!! At all!!
Did the V.O2 app provide benefit to your training and racing? If so, how?
Absolutely. I did a 15k and a half marathon in my training block for the Mesa Marathon and I had big PRs in both of them, which increased my VDOT. It was a HUGE boost of confidence to see what I was scientifically capable of.
Talk to us about the race! How did it go? What were your goals going into it and did you meet them?
Oh my goodness, it was amazing. I wish I could relive that day over and over. I had a 10-minute PR! My goal was to run a 3:25, and I ended up running a 3:19. I stayed conservative in the first half and felt really strong at mile 18 when things usually start not feeling good, so I began picking it up each mile and ended up running the last mile as my fastest. My husband also ran the race too and was waiting for me at the finish line with this amazed look on his face. It was such a beautiful moment.
Did anything unexpected happen during your training or race?
I didn't expect to feel as good as I did during the race.
Who is your coach?
Nick Hilton @nackhilton
What is your handle on Instagram?