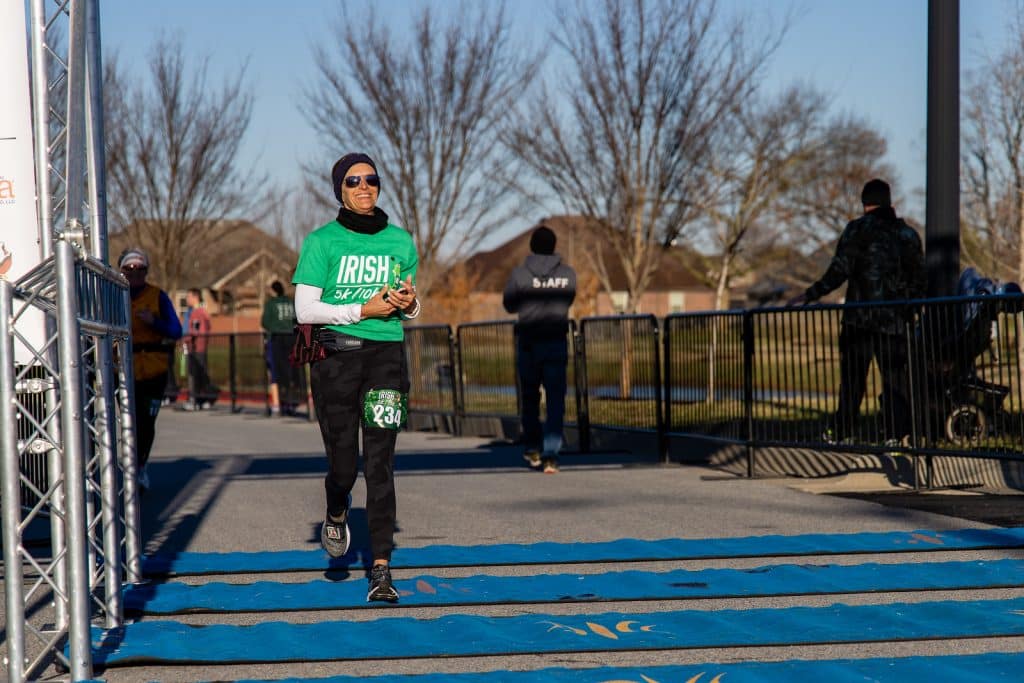 Rena Wren lives and trains in Northwest Arkansas. She is currently training for a half marathon and recently exceeded her goal in a 10k race.
How was your training leading into the race?
My training has been amazing! My private running coach (Becky Croft) has really dialed things in for me. I recently was on vacation in California and found a place to do a challenging speed session (about 6 miles total). I rocked it and was so proud of myself. It really helped give me confidence for stamina going into the 10K!
Did the V.O2 app provide benefit to your training and racing? If so, how?
Yes, absolutely! I love having everything in one place, being able to check off my training as I do it, and interact with my coach.
Talk to us about the race! How did it go? What were your goals going into it and did you meet them?
The race went really well! I wanted to finish in under 75 minutes and I completed it in 67 minutes!
Who is your coach and what have you learned working with them?
Becky Croft is my coach (@coach.Croft). I have learned so much about NOT overtraining, resting, and properly fueling for training and races! She knows I can be stubborn and when I want to do too much she knows just how to talk me off the ledge, to take a deep breath, and trust the process.
What is your handle on Instagram?