As we turned the page on 2021, we flicked through our digital abacus to snag a few noteworthy stats to share with V.O2 users. All of these numbers are compiled from users syncing their GPS data with our app. The top performances were gathered from 800-meters to the marathon distance.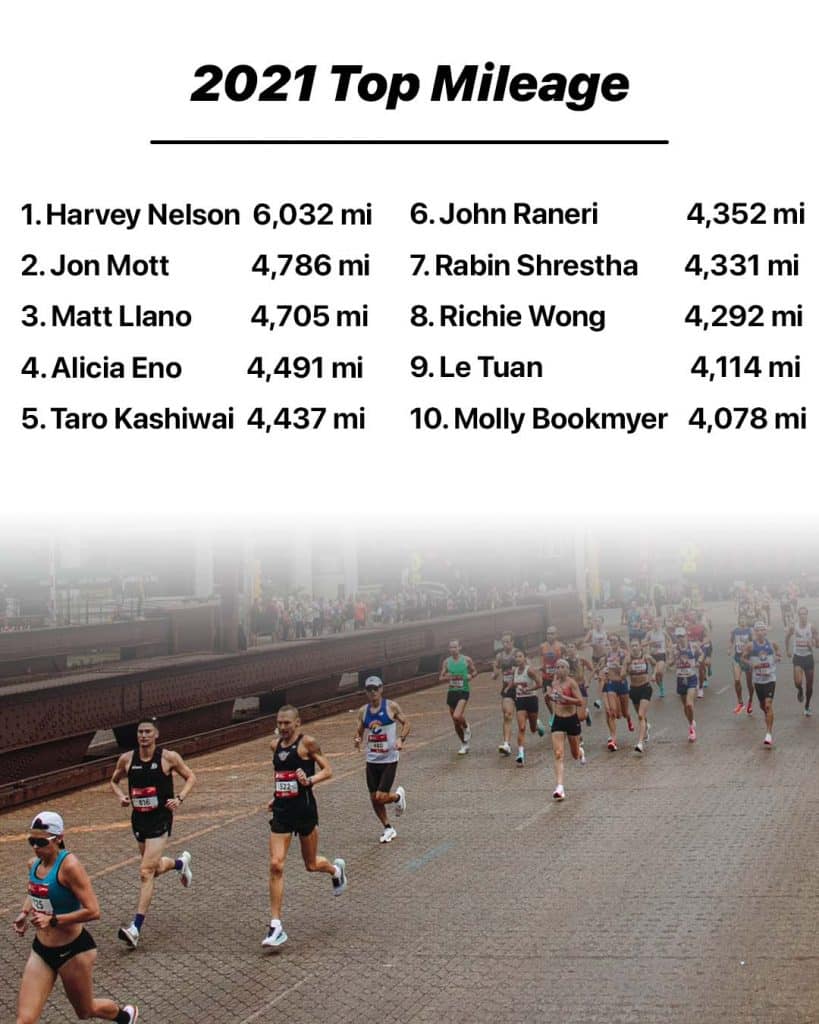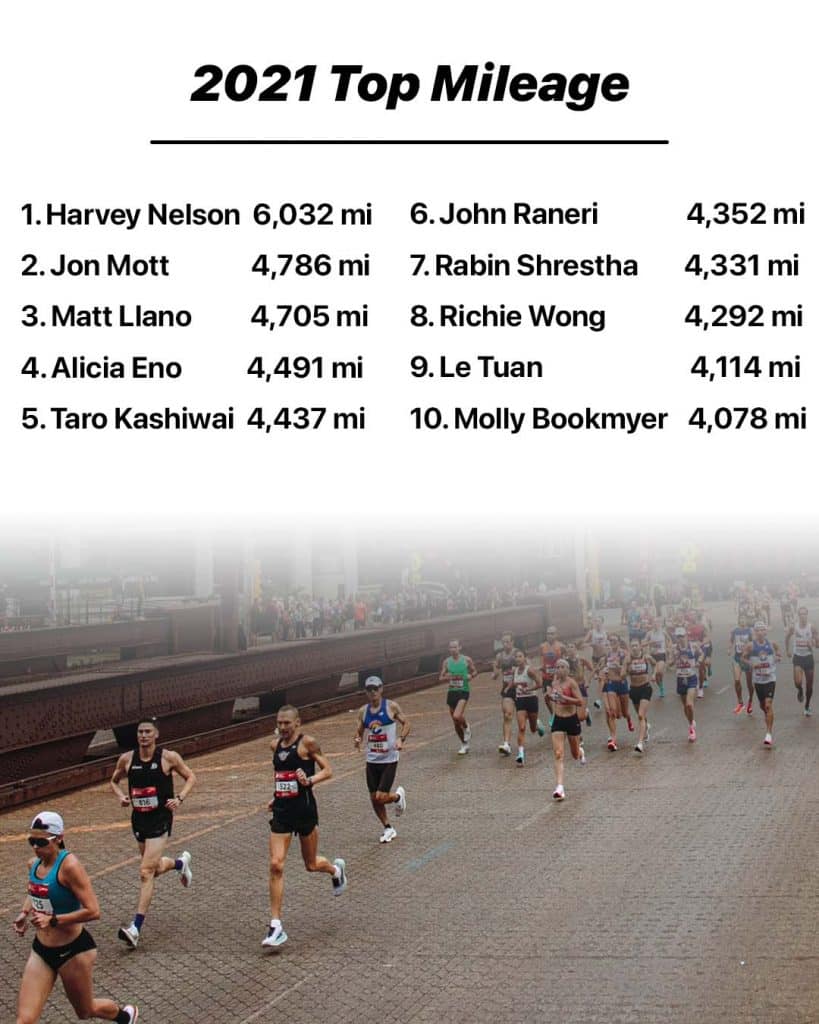 Coming in at just over 6,000 miles for the year was Harvey Nelson. Nelson lives and trains in Flagstaff, Arizona where he competed for Northern Arizona University before finding success in the half marathon and marathon distances as a post collegiate. At last fall's Boston Marathon, Nelson debuted in 2:14 and was the fifth American in the race.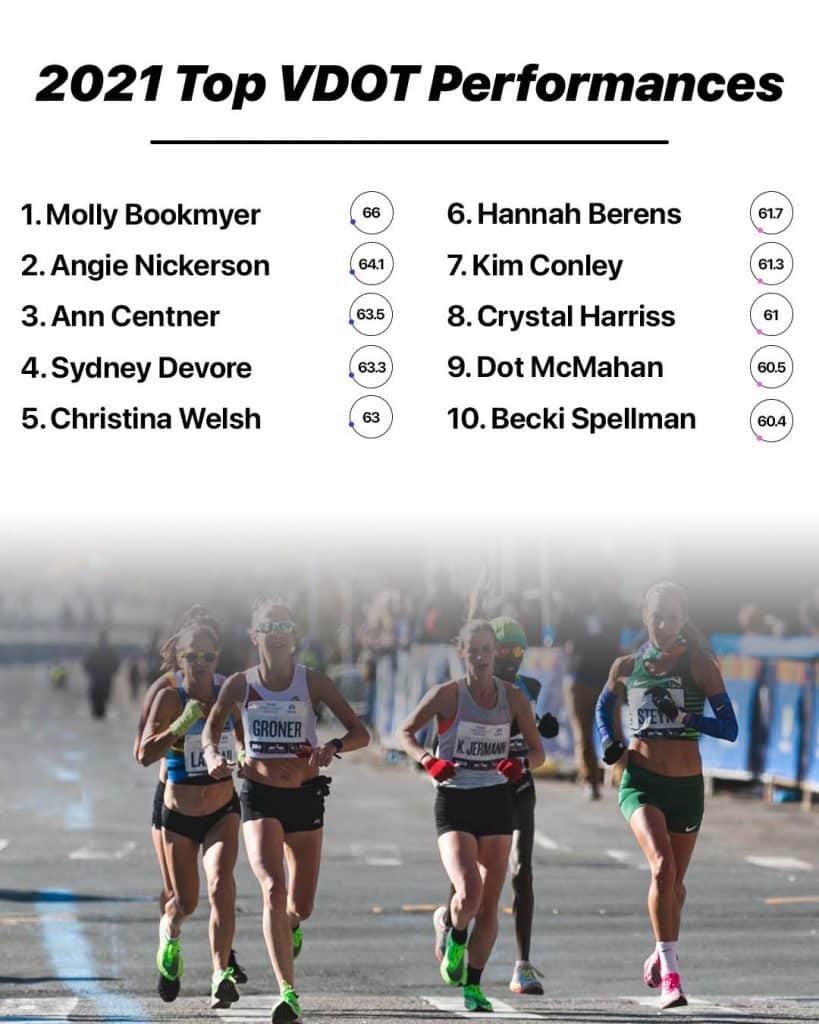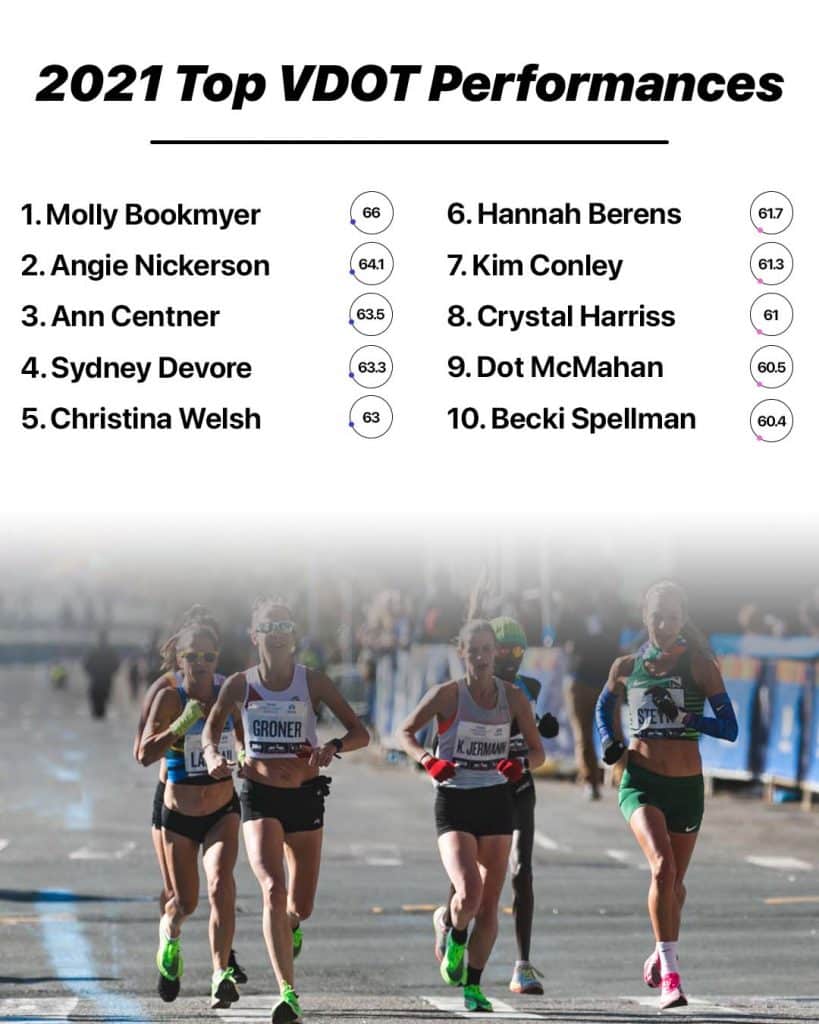 The top VDOT performance from a female was Molly Bookmyer with a 66 VDOT score. Bookmyer set this mark with a 71-minute half marathon (5:29/mi) at the Trials of Miles Half Marathon earlier in the fall.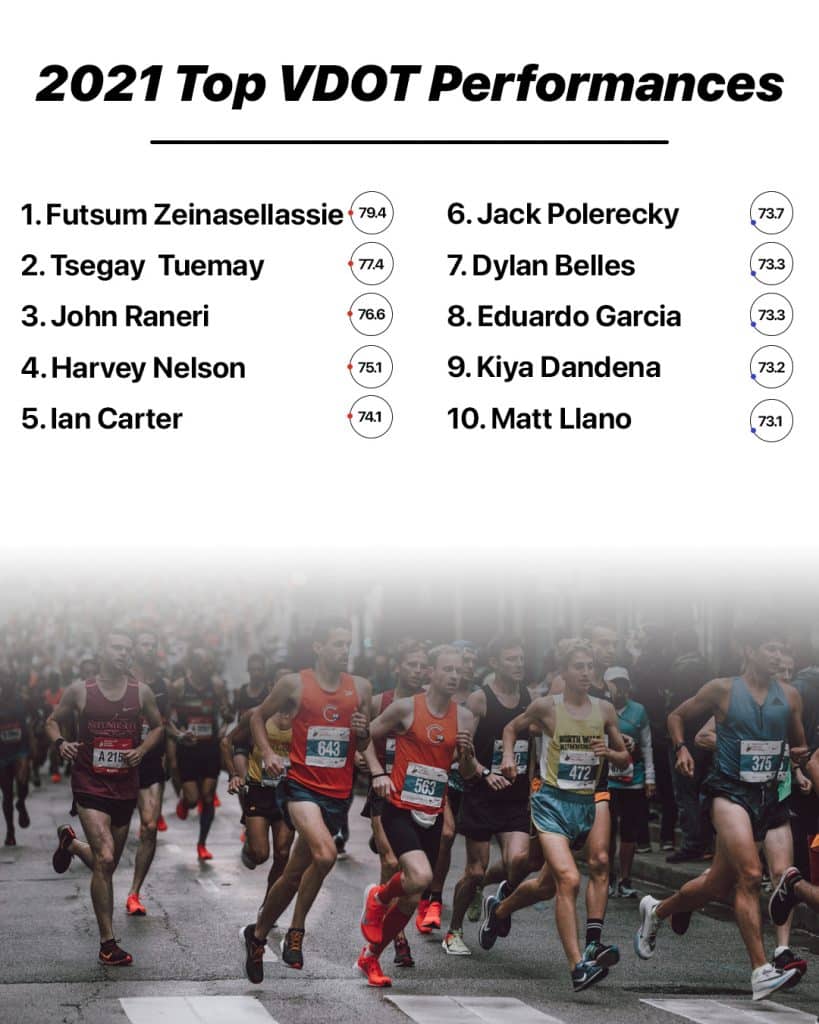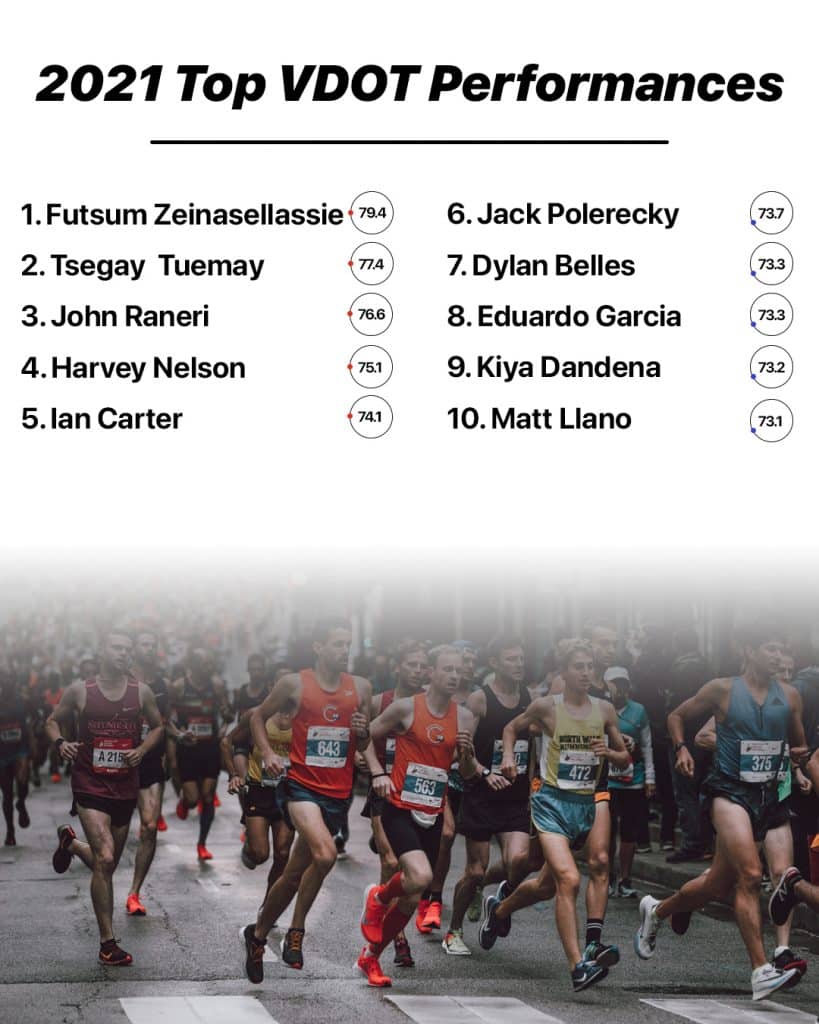 On the men's side, it was Futsum Zeinasellassie who took home the top VDOT performance in 2021. He also notched this score in a half marathon when he clocked a 61:21 (4:40/mi).