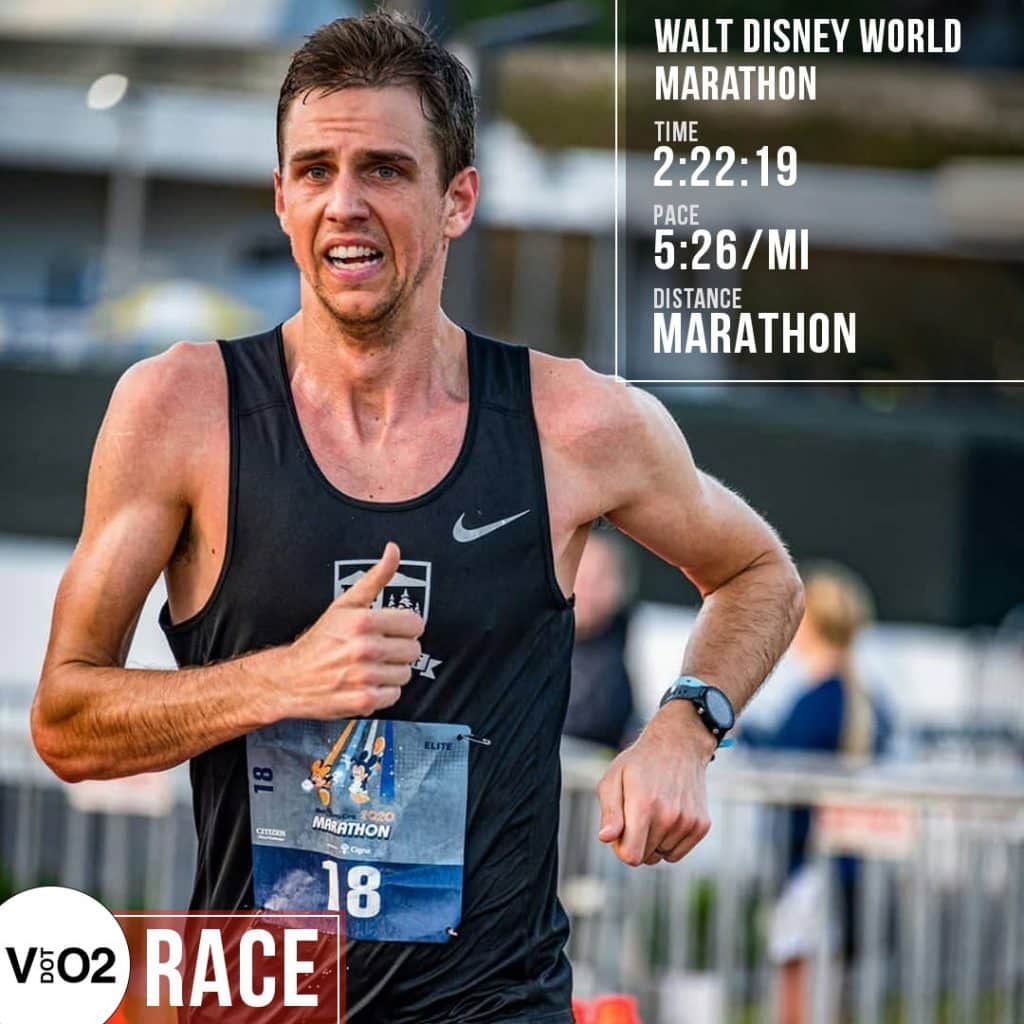 On a very warm/humid day VDOT Coach Nick Hilton took home his second victory at the Disney Marathon with a negative split. We asked Nick how he adjusted his strategy and managed the conditions in the race so well:
Knowing that it might be warm and humid in Orlando, and since I live in a colder/drier climate, I knew I had to take steps to prepare myself as best I could in the weeks leading up to the race. Three weeks out from Disney I followed a heat acclimation protocol that involved plenty of sweaty treadmill runs and time in the sauna and steam room to prepare physiologically. Then, the week of the race I made sure to stay on top of my hydration, which included consuming more electrolytes pre and post-run.

I also adjusted my time and pace expectations according to the weather, and prepared myself mentally to be more patient on race day. Race morning I was focused on keeping the effort very relaxed early on, and I controlled all the little things that I could. I drank a few ounces of fluid at almost every aid station and was careful to get in all my planned nutrition. I knew it wasn't going to be a fast day, so I just listened to my body and stayed in control over the first 22 miles, and then leaned into the pace over the final four miles.

I ended up running a negative split and my last two miles were my fastest two miles of the race. I think the key was setting realistic expectations about what was possible and taking care of as many of the little things as possible.

To connect with Coach Nick visit his profile page on the VDOT Marketplace.