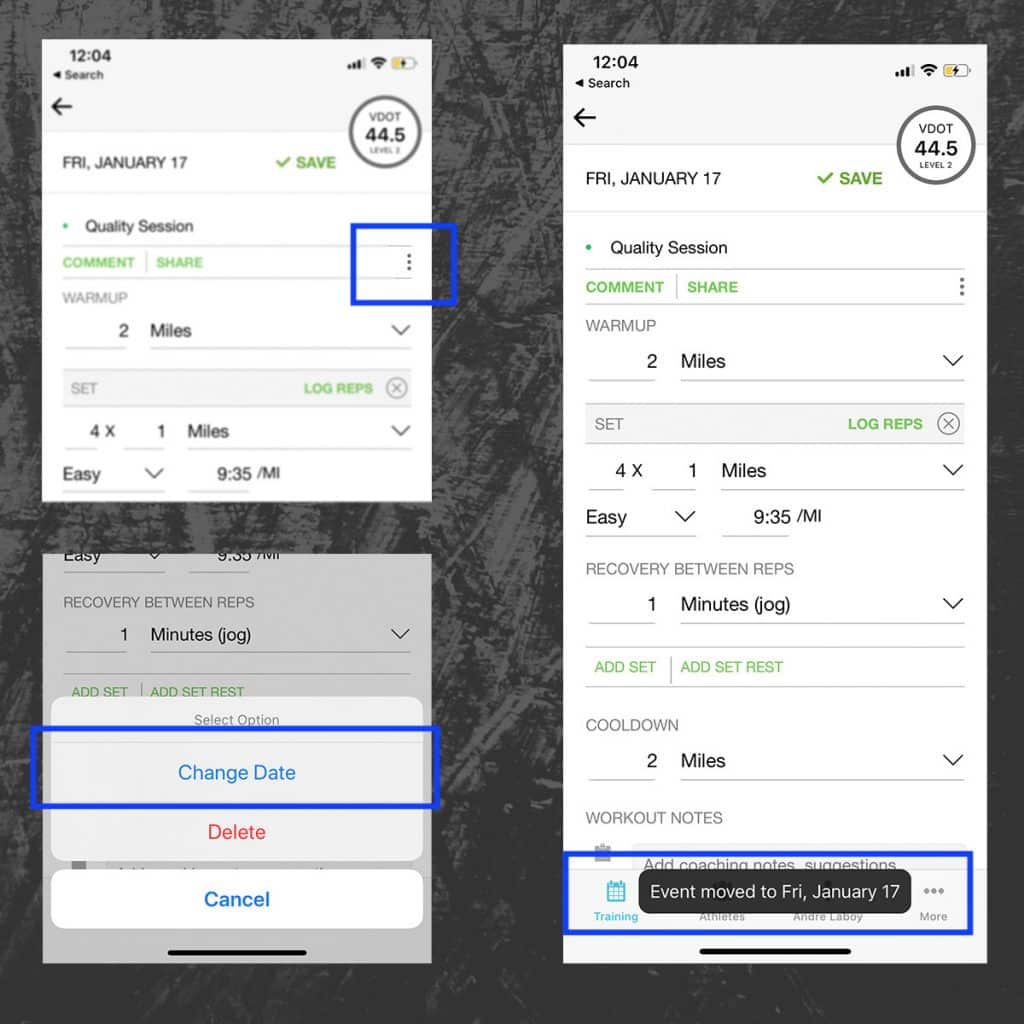 To move a workout on our mobile app follow the steps below:
Click your workout
Click the three dots pictured above
Click Change Date
Select the date on the calendar you'd like to move the workout to
Click Ok and review confirmation message of date change
Change Date On The Web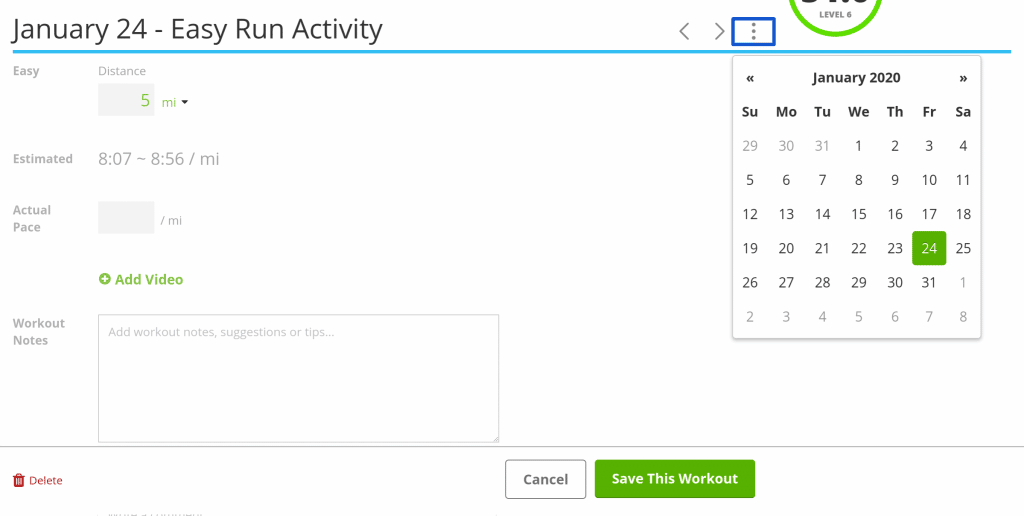 Previously, on the desktop version of the app you could click to drag and drop notes and activities to a new date. Now, you also have the ability to move by date selection (following the same steps above). Remember, if you decide to run a different workout than what was planned but plan to run what was scheduled on another date, make sure to move the workout before your GPS data syncs.
If you have any questions or suggestions always feel free to connect with our team at info@vdoto2.com.