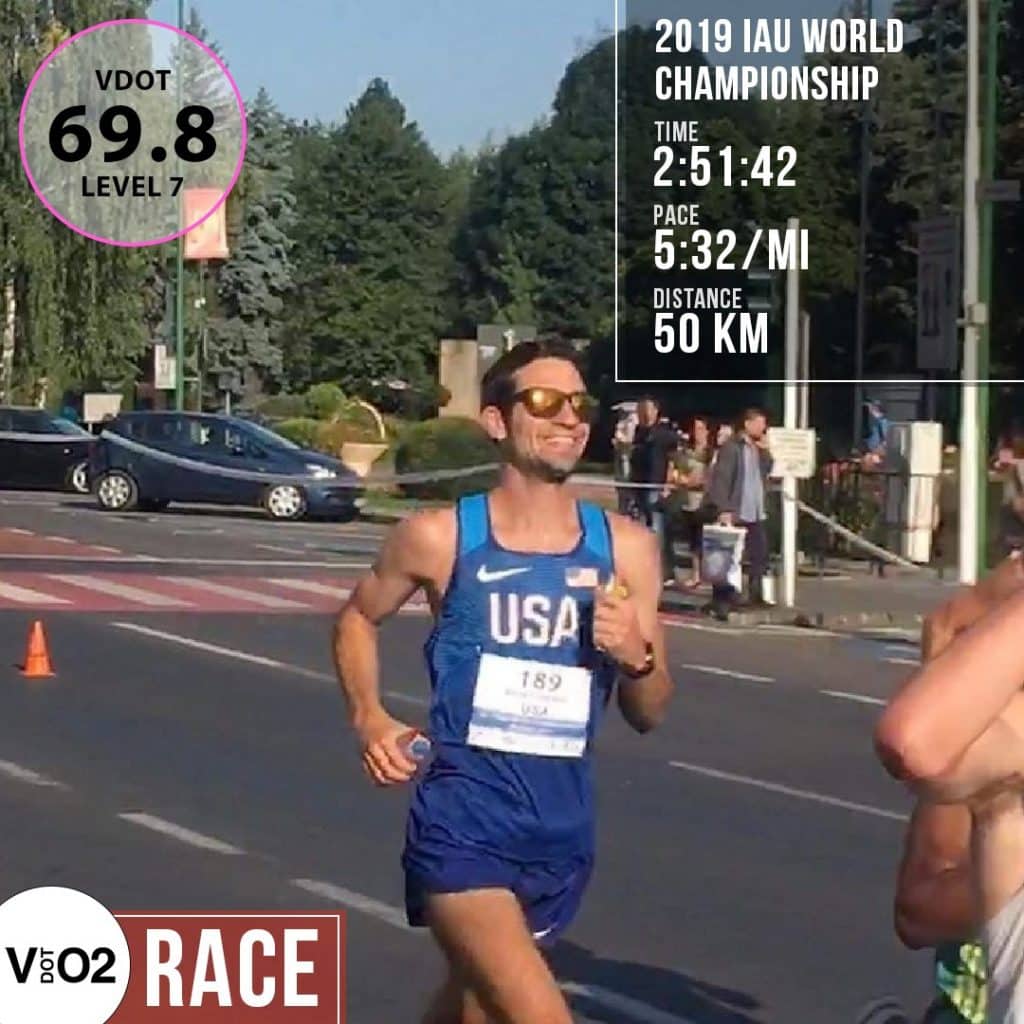 VDOT athlete Craig Hunt was second American and 10th overall at the IAU 50km World Championships in Brasov, Romania. Craig's official time was 2:51:42 [Full results]. Team USA was 5th overall out of 17 teams.
Coach Jay Bawcom sees a lot of positive takeaways, "I was pleased to see Craig crack the Top 10 at his first international event. We took a relatively conservative approach to training for this one, and it paid off with him arriving at the starting line healthy and ready to compete. Now that he's gotten this experience under his belt, it will be fun to see what lessons we can take away from it to improve from here. Certainly a great way to start his international experience!"
Connect with Coach Jay Bawcom on the VDOT Marketplace.