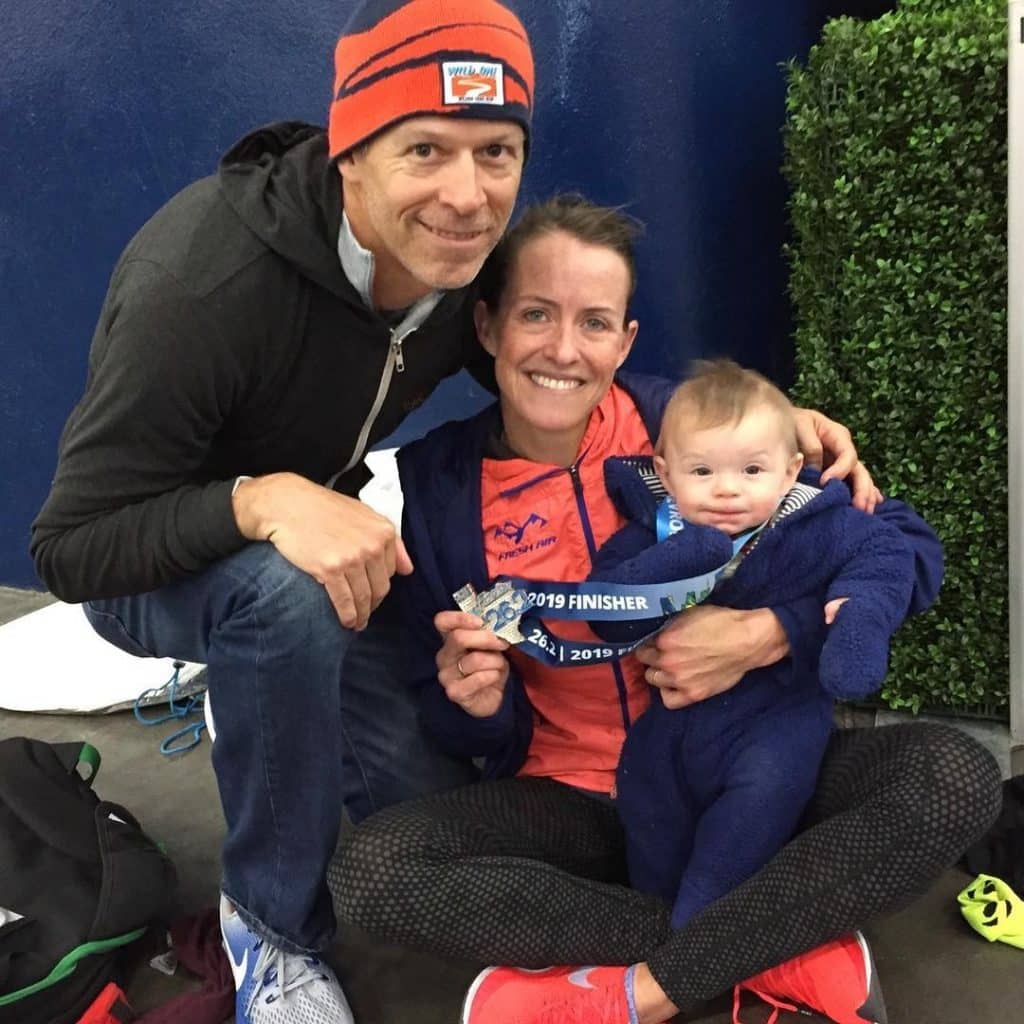 VDOT Coach Malindi Elmore's marathon "debut" (she has run 2:59 at the end of an Ironman) in Houston has gotten a lot of attention. The 38-year-old mother of two was the only non-full-time runner to crack the top 10 with an official time of 2:32:10. [Official Results]
Apparently, training and running a fast marathon isn't too hard after qualifying for the Olympics in the 1500m and training for Ironmans while being a mother of two young children.
Now the mother of a newborn and 4-year-old, Elmore realized that marathon training would actually be easier than all the workouts that are required for triathlon. "[In] running, you can squeeze out an hour a day," she explains. "I didn't have to be away from the house for four hours."
"There were a lot of mornings in October and November that it's cold and dark, and I'm getting up early to go run before my husband goes to work," Elmore recalls. "Some mornings are definitely tough when your kid is up three times in a night."
More at Women's Running.
If you have motherhood, middle distance, long distance or triathlon training questions connect with our resident all around rock star: Malindi's Coaching Page.
"I like the idea of re-inventing myself through new challenges and not just following a script," Elmore says.