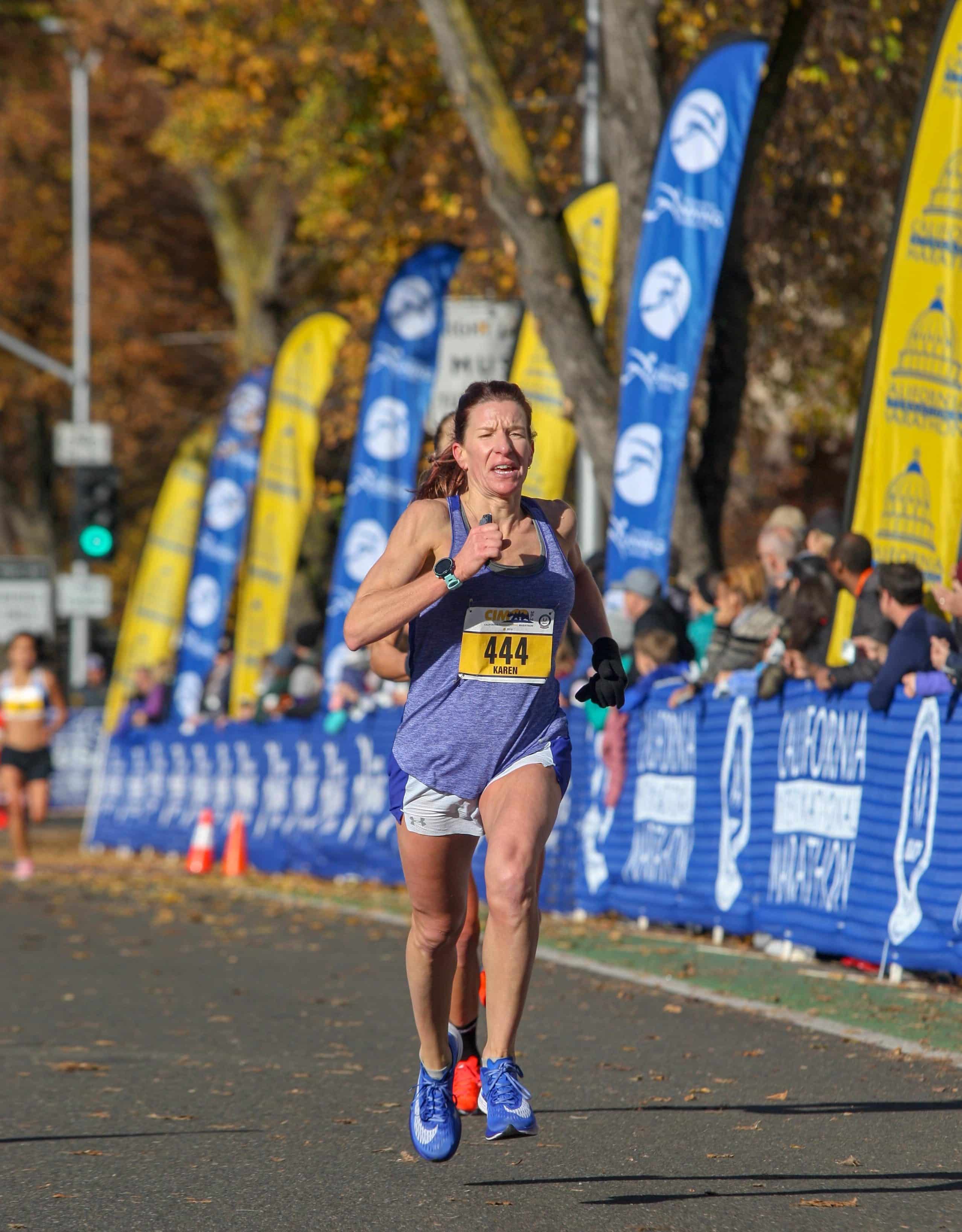 It's no surprise Karen Dunn has set three PRs all within the past few months. The masters runner from Collegeville, PA is "extremely dedicated in her training and always brings it 100% on race day," says her coach Tim Jones. Karen and Tim are actually both VDOT Certified so Tim says "working with her is a collaborative effort." At 42-years-old Karen shows no signs of slowing down. In fact, she has her sights set on qualifying for the 2020 Olympic Marathon Trials. This fall she ran a new PR at the Philly RNR Half (1:22:12) and then set another PR in Chicago (2:51:42).
"I am 42-years-old and only have a few marathon seasons to reach my goal before the cutoff – so I wanted a coach that would take my training seriously and be thoughtful and strategic about the approach," said Karen. "I knew Tim was the perfect person for the task!"
This past weekend Karen showed some urgency at CIM moving closer to the OTQ with a new PR in 2:49:17. [Full Results] She ran negative splits progressively getting faster the entire race. Her last 5k was actually her fastest of the day (6:29/mi).
Afterwards, Karen gave credit to her coach, "I have adapted to the mileage and the paces and as a result I feel really strong in my workouts. He's helped me not only find a new gear, but he's also really helped me to pace better and finish races feeling strong, but not leaving anything on the table either."