Collin Wainwright, of Springfield, PA, set a new PR and scored a BQ at the Wineglass Marathon. Collin improved his PR by 22-minutes with an official time of 2:49:27. [Full Results] More impressively, in only his second marathon he managed to run a negative split (1:26:48 at the half) and closed with a sub-39 final 10K. His fastest split of the day was his final mile (5:54 for mile 26).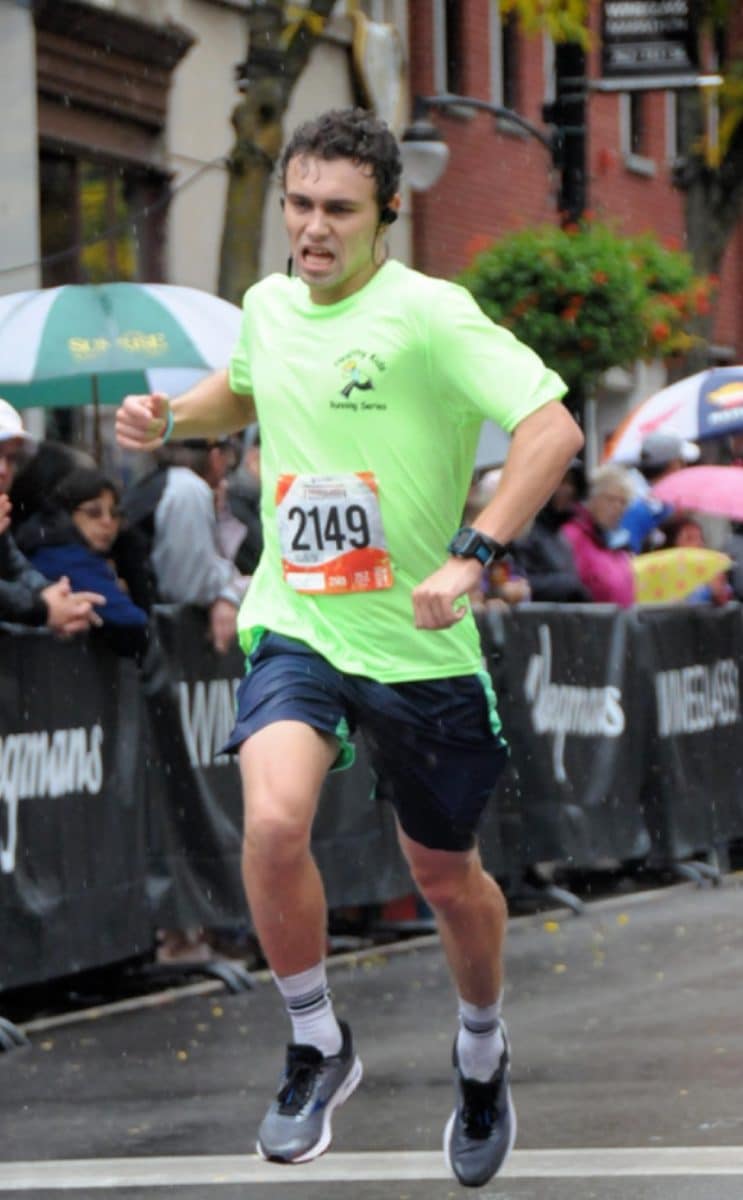 After the race, Collin's VDOT Coach Tim Jones said, "Collin was 100% committed to his training and nailed his paces during workouts while still leaving something in the tank. This was only his second marathon, but he approached both training and racing like a veteran."
Collin shared his perspective on the journey working with Tim…
"My training was fantastic. My coach played an equal part in the success I had through bringing out my running potential using pointed workouts and diligent training methods. He kept me grounded and disciplined during my recovery while encouraging me to do what I love to do during the workouts and run hard.
Reflecting on the process, we took both a physical and mental approach, acknowledging that this journey was about self-growth, having fun, and pushing back my limits. The results were just a bonus embodying the dedication and hard work we both put forth."
Learn more about Tim's coaching bio and products on the VDOT Marketplace.