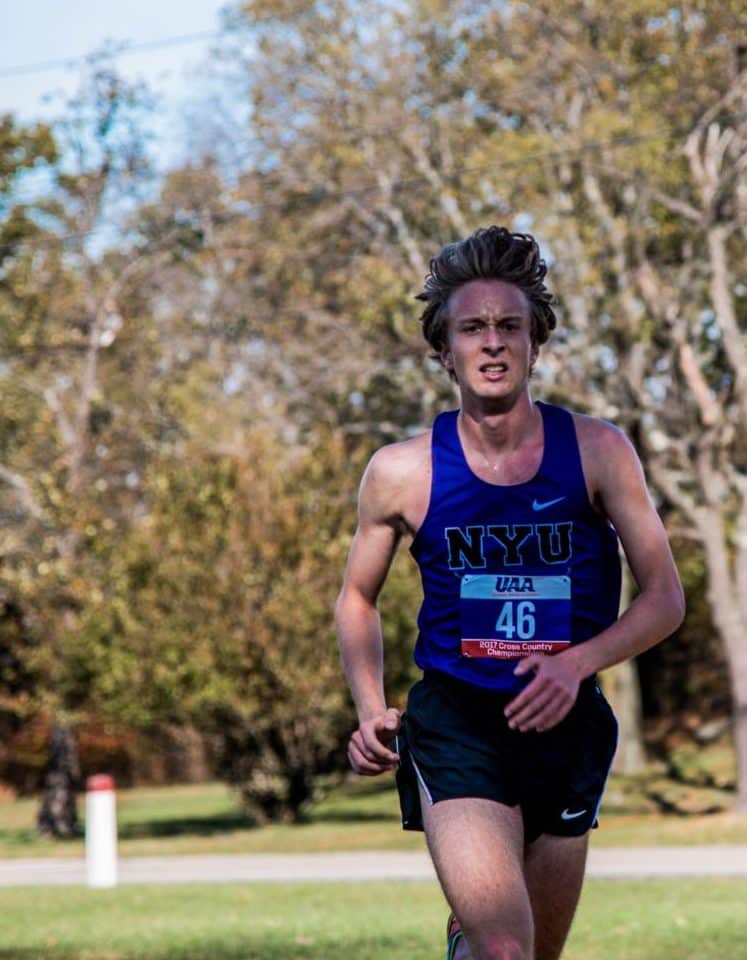 We recently hired two summer interns from the NYU Cross Country and Track program. Last week we introduced Julian Marrufo. Today, we'd like to introduce Ben Heintz. Ben is a Film and Television major in the Tisch School of the Arts. He just completed his Sophomore year and is training towards some big goals as a middle distance runner.
"I'm thrilled to be a new addition to the VDOT O2 team. This summer I'll be primarily creating video content to promote and be used within the app. We have some exciting projects in the works that I can't wait to share with the community. The culture and traditions that are intrinsically tied to the running community have helped shape me into the person I am today. Any opportunity to enrich and assist that community is genuinely humbling."
Meet Ben
Highest scoring VDOT performance?
Ben:  4:04 1500m (68.7 VDOT)
Running shoe of choice?
Ben:  New Balance 860v6
Favorite workout?
Ben:  Two-man-five-mile relay
Coolest place you've ever run?
Ben:  The shore of Kauai
Favorite athlete and why?
Ben:  My favorite athlete is John Trautmann, who taught me that the true measure of a runner is not made evident when he is on a hot streak, but rather when things aren't coming so easily.
If you'd like to be part of our team and help grow the VDOT O2 training app please connect with us at info@vdoto2.com.