View Part I (The Taper and One Final Workout) here.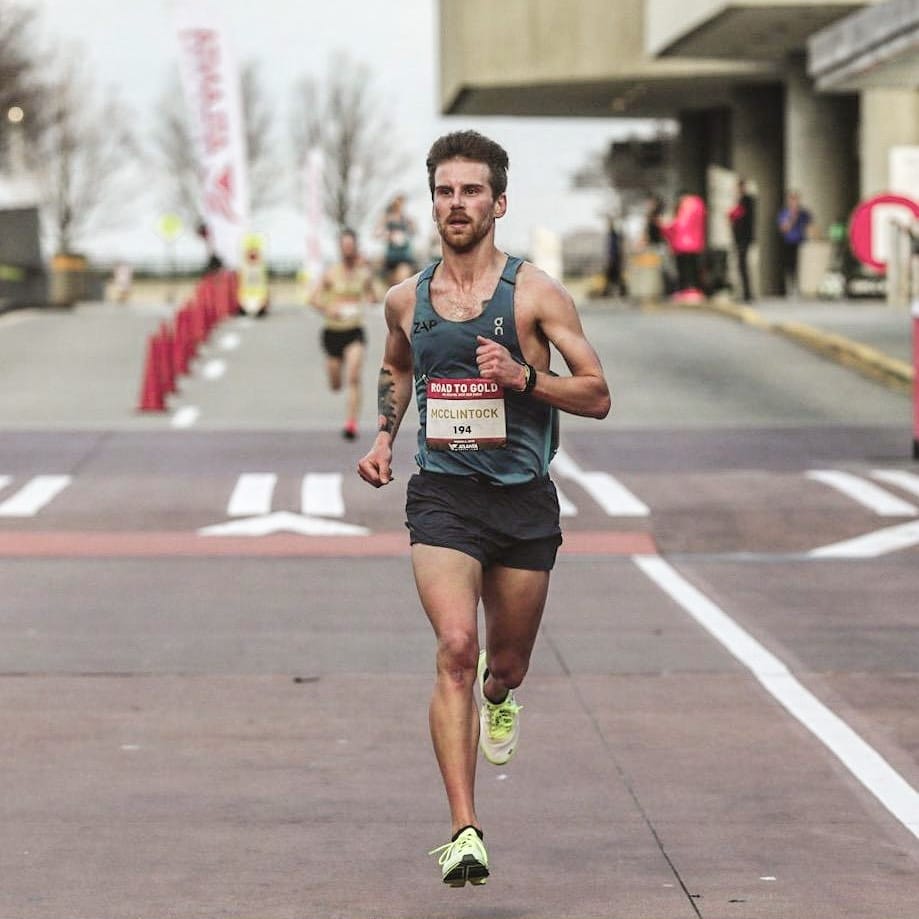 Pacing
Proper pacing is the single most important factor in running a successful marathon. Runners at all levels, from the everyday and sub-elite runners I coach to the highly specialized and trained athletes I race, make the same mistake of going out too fast.
Obviously, you may think, "well, being out fast isn't too big of a deal, I'll just slow down for a few miles and recover." In terms of your aerobic well being you would be exactly right! However, it isn't the aerobic system that is the determining factor in marathon success or failure, assuming you have prepared properly.
Your body's primary fuel source in a marathon is glucose, or sugar, which is stored in the body as glycogen. The average human being has enough stored glycogen to last around 20 miles of hard running (which is why 20 miles is often considered the point many marathon runners encounter 'the wall'). The body burns glycogen when it is working at a level that requires energy to be provided to the working muscles faster that can be provided by the conversion of fats into glucose, a process known as 'Gluconeogenesis'.
At this point, you're probably wondering where I'm going with all of this. Well, here's my point, if you start out too fast in the first 5-10 kilometers your body is tapping into its glycogen stores immediately into the race so that during the later stages, while you may be fine aerobically, your body has no more quick burning fuel to utilize during the late and difficult stages of the race when easy to utilize fuel is at a premium.
So, what can you do about this? Negative split. The safest and most effective way to run a marathon is to run the first half marathon, even all the way towards 30 kilometers, at a pace SLOWER than your goal marathon pace. This allows your body to utilize fats in the early stages and allows more glycogen to be available to your working muscles later in the race. It is not uncommon to see a well-trained runner in a properly paced race, run their second half a minute or more faster than the first half.
When Eliud Kipchoge set the men's marathon world record (2:01:39) he ran his first half marathon in 1:01:06 (2:02:12 pace), while his second half was run in 1:00:34 (2:01:08 pace). Kipchoge ran the fastest marathon ever and his second 13.1 miles were run over 30 seconds faster than his first!
Typically, when I'm talking race strategy with my clients I will suggest going out roughly 30 seconds to 1 minute slower than their goal pace. Additionally, I usually recommend using the first mile to ease into the race as an extension of their warm-up. Nowhere was this better executed than my client Patrick who ran the London Marathon in 3:24:16. At the half, Patrick was 1:42:38 (3:25:16). By going out conservatively in the first mile, Patrick was able to run his second half (1:41:38), one minute faster than his first!
Matt McClintock is an On ZAP Endurance athlete, Olympic Trials Qualifier in the marathon and VDOT Certified Coach. He has a B.S. in Movement and Sports Science. To connect with Matt visit his coaching page on the VDOT Marketplace.