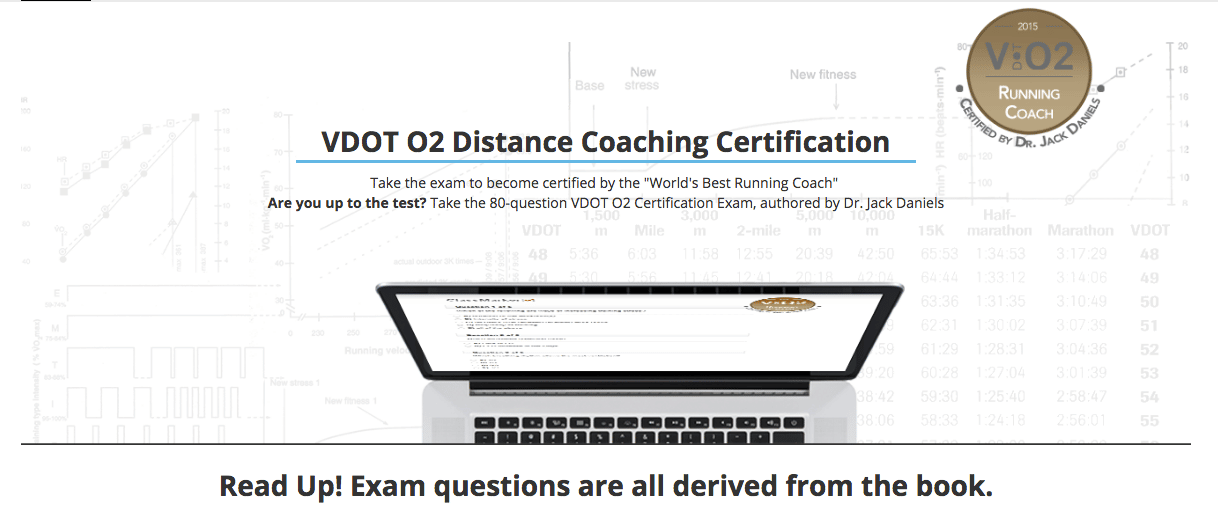 The VDOT O2 Distance Certification is now available online and included as part of the VDOT Coaching Clinics. To date, over 200 coaches world-wide have become certified by Dr. Daniels.
According to Runner's World Magazine, Dr. Daniels "has had a bigger influence on training-for-running than anyone. He might be considered the Albert Einstein of the sport."
Daniels' Running Formula has become a staple for distance coaches of all levels because it provides basic pr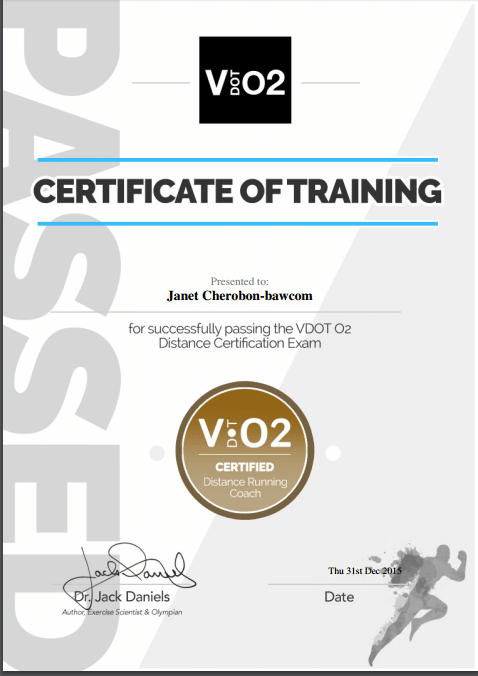 inciples of how to train properly for running competition. These guiding principles can be applied effectively to all runners, not just the most talented, and that's why coaches have consistent success across the board when adopting the VDOT methodology. Finally, coaches can boost their resume and become officially recognized as masters of Dr. Daniels' famous training formulas.
Become Certified Today
Access to 80-question VDOT O2 Certification exam authored by Dr. Jack Daniels
Digital Coaching Badge, "Certified by Dr. Jack Daniels" and signed certificate (must score 80% or above on exam)
Free one month trial of VDOT Coach
Recognition on your coaching resume for a lifetime, certified by the "World's Best Running Coach"
This certification does not expire
Later this year coaches who have become certified will be featured on the VDOT O2 app. More information to come but in the meantime learn more about the certification exam.