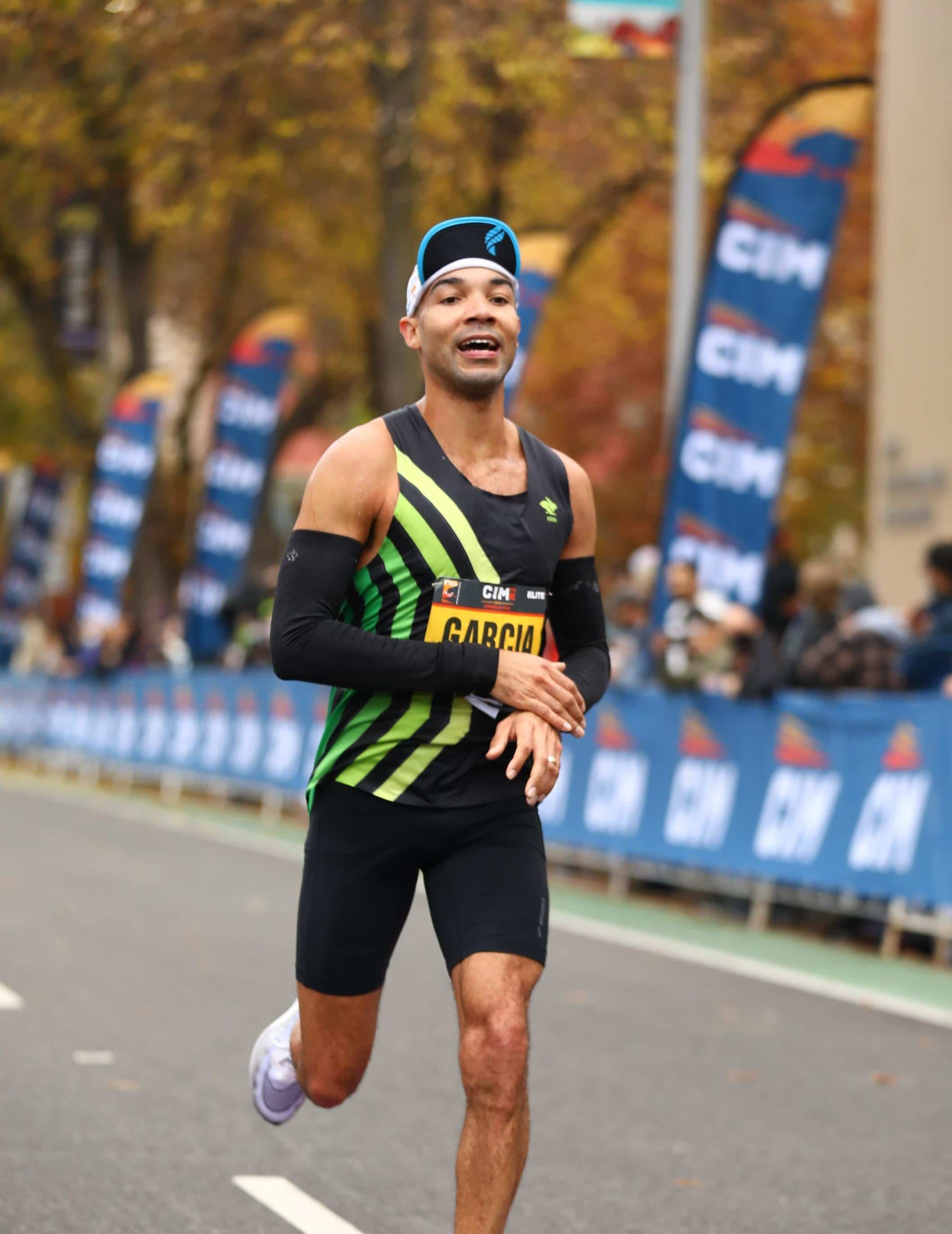 Eduardo Garcia is elite athlete based out of Greenville, SC. He represents the United States Virgin Islands internationally and is mainly focused on the marathon distance. In 2021, he had one of the highest VDOT performances (73.3) on the app.
What does a typical training week look like for you? 
My last training block consisted of 80-90 mile weeks. I also went to the weight room at least twice a week.
Do you recall where your top performance came from? Can you talk to us about the experience? 
I ran a new personal best time in the marathon at the 2021 CIM Marathon. I improved my previous mark by 65 seconds running a 2:17:45. This was my 5th marathon and first time at CIM and it was an awesome experience. Race conditions were perfect. Temp was in the 40s, paired with a fast course, and solid competition. My coach and I talked about running a negative split, where I would start out conservatively and progressively get faster towards the end. I was a little nervous at first since I had never run a marathon this way, but my patience was rewarding in the end.
What was your most memorable workout of 2021?
Over the course of the marathon build-up, my coach had me do long runs with a segment at marathon pace (5:15). Each week I would run more miles at marathon pace during the long run. I started with 6 miles at marathon pace and then my last long run before CIM I ran 21 miles with 15 of those miles being at 5:15 pace.
Did the V.O2 app provide benefit to your training and racing? If so, how? 
I have enjoyed using the app and it has been a great resource for my training. Breaking down all of my paces is very useful when my coach is developing my workouts.
Who is your coach?
James McKirdy
What is your handle on Instagram?
What's next for you? 
I'm gearing up for some races in the spring to set up for a fall marathon. Right now I have Gate River Run 15k (March 5th) in my hometown in Jacksonville, FL. I'd like to race a half marathon during the spring as well.